Naiviv Hernandez and the FIU College of Nursing and Health Sciences
A first-year nursing student, Naiviv Hernandez did not realize her dream to be a nurse would become a reality sooner than expected. Five years ago, Naiviv's mother was diagnosed with cirrhosis of the liver.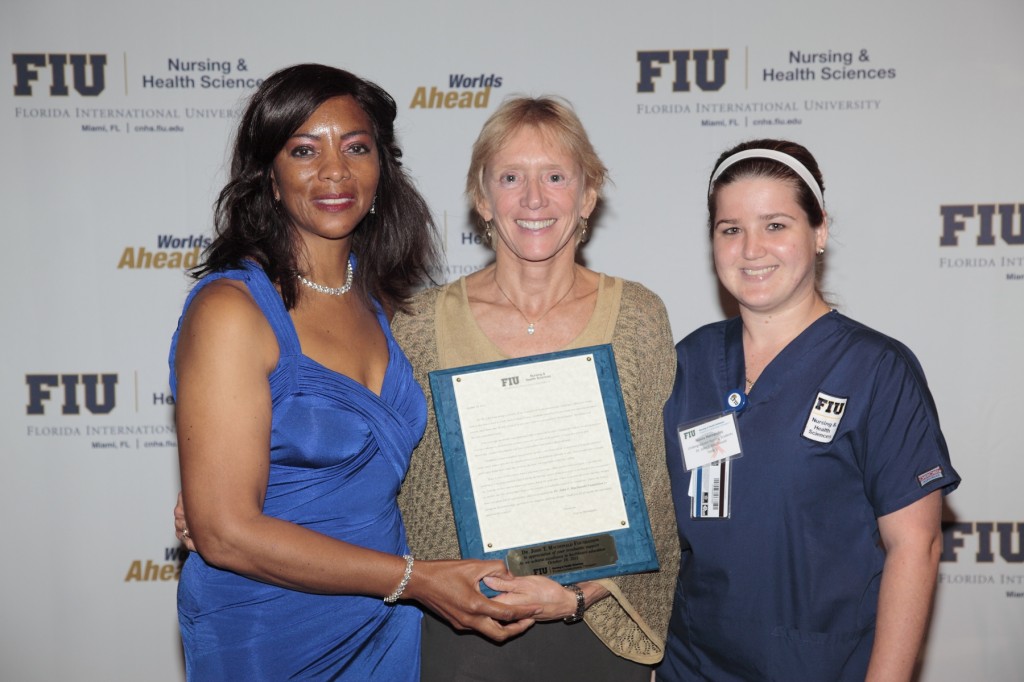 "During this ordeal, I realized just how crucial a role nurses played in my mother's recovery, and that of all patients. A nurse has a lot to give: knowledge, compassion, empathy and love. I truly admire and respect this profession," Naiviv said.
"Thankfully, a liver transplant has given my mother a new lease on life. I am proud of being her personal nurse, and I want to give her the satisfaction of seeing me graduate officially as one. I love to take care of people, and I enjoy being there when they need me the most. Nursing really is my true calling."
Naiviv currently works as a medical assistant while pursuing her nursing degree at FIU's College of Nursing and Health Sciences. A graduate of Miami Dade College (MDC) with a 4.0 GPA and an AA degree as a pre-nursing major, Naiviv received various honors from the Center for Community Involvement at MDC.
From Obstacle to Opportunity
Through her mother's illness, Naiviv has learned to turn tragedy into an opportunity for growth. "Since I came to this country from Cuba three years ago, I have had to work very hard. [Working as a medical assistant] has been a joy so far because in every patient I see, I see my mother, and my future as a nurse."
Her mother's infirmity, however, caused Naiviv to become financially independent at a young age. "But at the same time, I have to assume all of my expenses, because my mother, the only person that I have in this country, is disabled because of the transplant."
A recipient of a full-tuition scholarship from the Dr. John T. Macdonald Foundation, Naiviv reflects the transformational impact of the Foundation on the University. To date, the Foundation has donated nearly $300,000 in scholarship support to the Herbert Wertheim College of Medicine and the College of Nursing and Health Sciences.
The University is honored to partner with the Foundation to provide our region's future nurses, physicians and health science professionals with the resources needed to achieve their dreams.
To learn more about FIU scholarships provided by the Dr. John T. Macdonald Foundation, please visit:
http://jtmacdonaldfdn.org
http://news.fiu.edu/2009/08/fiu-medical-student-receives-full-scholarship/5609
http://cnhs.fiu.edu/advancement/docs/macdonald.pdf