The Patrick J. Russell Endowment
"I love the university and want to give back for the 30 years that I spent there," said Patrick J. Russell, a former FIU employee who recently pledged a $1 million endowed planned gift in support of initiatives that benefit lesbian, gay, bisexual and transgender (LGBT) students – the largest gift of its kind in the history of FIU.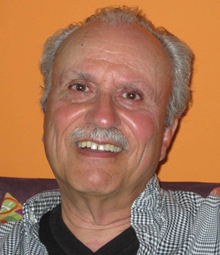 The Patrick J. Russell Endowment will empower the Division of Student Affairs to implement national best practices that support LGBT students. Annual spendable earnings from the endowment will be used to support the Division's current LGBT programming and expansion of LGBT initiatives.
Russell, who served FIU in various roles including the Director of Cooperative Education, Assistant Dean of Students and Director of Broward Programs, ended his FIU career working with the National Student Exchange Program and teaching Freshman Experience classes.
First Class Experience

By including FIU in his estate plan, Russell seeks to support the areas of the university's mission that are most important to him. "I want LGBT students to feel safe but most of all, included…. I want to make LGBT students visible and not second class," he said.
Thanks to this transformative investment, LGBT students will have a secure platform to voice their beliefs and the means to advance them.
"My hope for the endowment is to help LGBT students totally experience their right of expression in a safe environment. Academic freedom is for all and hopefully this small gift will 'make a difference,'" explained Russell.