By Tom Jelke '90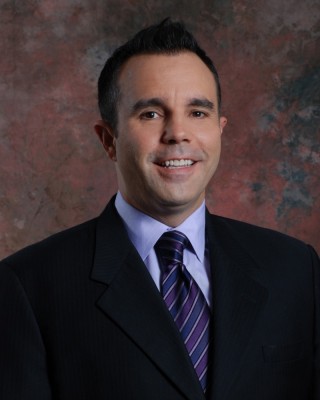 When I was growing up, my mother was a busy and active volunteer, giving time to various service organizations and organizing church fundraisers. She did this when she didn't have a dime in Cuba, and continued even when she was better off financially years later in Miami. That emphasis on helping others was reinforced through my high school, Belen Jesuit, with its message: Be a Man for Others. My fraternity, Sigma Phi Epsilon, played a big role in solidifying my desire to give back by encouraging (sometimes requiring) my participation in charity fundraisers and community service projects.
I often have tried to explain to friends why they should give some of their hard earned money to charity. Usually, I receive a blank stare and a shoulder shrug. That reaction was confusing until I realized that giving to charity is a very personal decision. I decided to change my approach. I began to frame my discussions about charity around why I personally give and it definitely resonated more with my friends. While it may seem paradoxical, I realize that many of the reasons I choose to give are selfish ones – and that's ok. I share some of those reasons with you with the hopes that you may explore your own reasons to give.
I feel better about myself. There have been studies that show that your brain changes after an act of charity, large or small. One study that used MRIs was even able to identify a "warm glow at biological level" after people made a decision to give. I've never had an MRI after I decide to give back, but I can tell you that I have felt that warm glow. I don't think that people who give are better than those who don't. However, I do believe they may be happier in the long term.
I am always rewarded in a tangible way. The warm and fuzzy stuff may be more important to me, but I can't deny that it is also a great feeling to see your name on a plaque or to be recognized publicly in front of a group of people that you respect. In some cases, like silent auctions for example, you even get a cool product or service in return for your donation.
Giving back makes a real impact. I used to think that if my gift was too small, it really wouldn't help. Or that the money I gave would get caught up in administrative costs and the people in need would not benefit. In my experience, I have found the opposite is true in most cases. I have often asked to meet with some of the people I am trying to help to get their stories personally. Talking with them has reinforced my decision to give every single time.
I give to causes I am passionate about. Education, the arts, health, kids' programs. I am comfortable giving to those areas because I know how important they were for me. I want to provide that for others. Supporting your passions and the areas in life that impacted you the most makes paying it forward easy.
I want to set a good example for my children. We all want the best for our kids. Some people have the mindset that every dollar they give to charity is one less dollar they can give to their kids. Indeed, I used to think that way as well. But then I remember my mom being generous of her time and money – even when she had little of both. I realize now that she did a lot of that for me. I believe I actually owe it to my kids to be charitable. In doing so, I am teaching them the same values that I was taught. I am helping them become something greater than themselves. Giving to charity has become another way I invest in my kids' futures.
Tom Jelke earned a bachelor's degree in English at FIU as well as a master's degree in college student personnel from Bowling Green State University and a Ph.D. in higher education/student affairs from Indiana University. He is founder and CEO of t.jelke solutions, a higher education consulting firm. He and his wife Rebecca '95 have two children, and they are proud to be donors to the FIU Foundation in support of leadership development, fraternity/sorority life and the English department.   ♦
If you're new here, you may want to subscribe to our
newsletter
. Thanks for visiting!