Florida International University will create a MakerBot Innovation Lab, a 3,000-square-foot maker space for students and other innovators to be housed at its Miami Beach Urban Studios.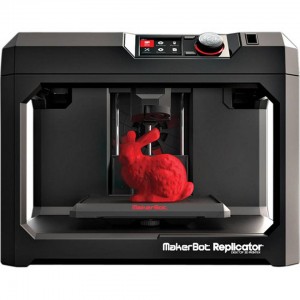 The MakerBot Innovation Lab, supported by a $185,000 grant from the John S. and James L. Knight Foundation, will include 30 state-of-the-art 3D printers and four 3D scanners where public programs and educational opportunities will be offered. The lab will support workshops for elementary and middle school students, dual enrollment programs for high school students, for-credit classes for FIU students and startup programs for recent graduates. Community members can also use the space to develop new product ideas and conduct research.
FIU's College of Architecture + the Arts will be the only arts/design college in the nation to house a MakerBot Innovation Lab, said John Stuart, AIA, associate dean for cultural and community engagement and the executive director of Miami Beach Urban Studios. He said the lab idea first came about because students were asking to get more involved in the maker movement. "This is an opportunity to explore and get this maker experience into the DNA of our students and our culture and our ecosystem, and I'm hoping students and community members will be inspired and will make things we can't even imagine," he said.
Click here to read more about the MakerBot Innovation Lab on the Miami Herald website. Story by Nancy Dahlberg.

Following this post, Miami-based Rokk3r Labs announced that it will be collaborating with FIU to work with the university's new MakerBot Innovation Center. Read more about it here.
Learn even more about FIU's MakerBot Innovation Lab in TCT Magazine and the South Florida Business Journal.