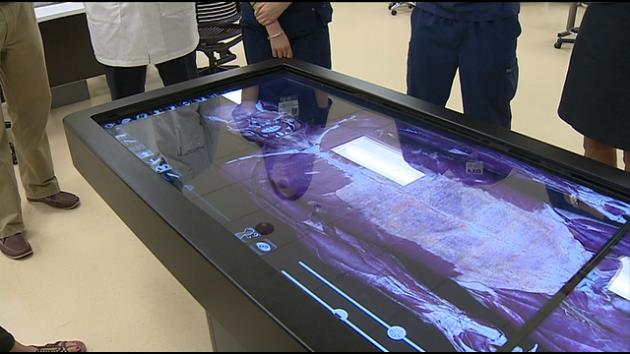 Nursing students at Florida International University are using technology to learn about anatomy without cutting into real bodies.
FIU students will use Anatomage Virtual Dissection tables, which is like a six-foot iPad. It will allow students to view the human body, layer by layer without any physical dissections. The FIU staff presented the new virtual table Monday morning with a live demonstration at FIU's Modesto Maidique campus.
"This technology really allows us to explore, in a virtual way, a lot of what the body has," said Henry Hanao, Clinical Assistant Professor of Nursing, "in terms of its bones, structures and organs, to be able to give a better picture of what our students need to go through as they continue on to their profession."
FIU said it will implement the technology in classrooms this fall for nursing, physical therapy and other health students.
This post "FIU introducing virtual dissection technology" was originally published on WSVN.com.
Following this post, the Miami Herald published an article on this new high-tech, high-touch technology. Read more about it here.