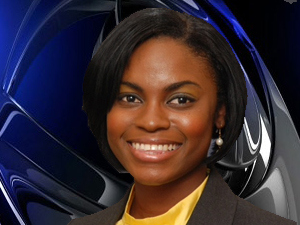 On the morning of April 1, 2011, FIU Law student Dannette Willory was shot and killed by her longtime boyfriend. He then turned the gun on himself.
That tragic moment put Willory among a growing number of women who have experienced physical violence by an intimate partner. In the last ten years, an estimated 1.25 million Florida women have been victims of domestic violence, according to data from the Florida Department of Law Enforcement, with more than 2,000 of them killed. The Centers for Disease Control and Prevention found that more than 18,000 women have been killed by an intimate partner in the United States since 2003.
For victims of domestic violence, the lack of access to adequate legal services and education can have dire consequences for them and their children. Starting earlier this month, two senior attorneys and one associate attorney have been supervising and training FIU Law students to work with victims of domestic violence, sexual assault and stalking.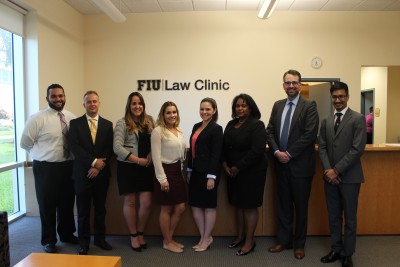 Funded by the State Attorney's Denise Moon Memorial Fund at the Miami Foundation, The Dannette Willory Access to Justice for Victims of Domestic Violence initiative is a joint effort between the FIU Law Clinic Program and the Liberty City Advocates (LCA), a legal services organization, to give victims access to justice, education and empowerment through free counseling, legal consultation and representation.
"Programs and initiatives like this will show other victims they have a support system," said Kendra Willory, Dannette's younger sister. "The Willory family would like to continue to encourage women to speak out and let their voices be heard. We would like to thank you for creating a legacy on Dannette's behalf and ensuring that her death was not in vain."
Under the supervision of experienced lawyers and LCA, FIU Law students will travel to Liberty City and work with clients who are referred by the State Attorney's Office, Coordinated Victim's Assistance Center and other domestic violence victim advocacy agencies to deliver legal services to victims.
"This is an opportunity for FIU Law to connect with those in the community who are in a very sensitive and serious circumstance," said Michelle D. Mason, interim senior associate dean for Clinical Education, Experiential Learning & Engagement.
In addition to going to court, LCA and FIU Law Students will meet in group settings as well as individually with clients to provide them with resources and steps so they can help themselves.
"My goal is to create a free-standing, fully functional legal clinic in the heart of Liberty City where people are able to receive direct representation and education," said attorney Carlos Gonzalez, who leads Liberty City Advocates.
Last year, FIU Law's Clinic Program provided more than 10,000 pro bono service hours; nearly 30,000 hours of free legal services through student placement at 65 agencies and legal entities; and 26,700 hours of direct representation to approximately 545 clients through its six in-house clinics to the indigent South Florida community.
If you need help or legal assistance, call Zoraya Ledesma at 305-348-4242.
Tags: College of Law × Law Clinics
This post "New program honors student's memory with legal help for domestic violence victims" was originally published on FIU News.