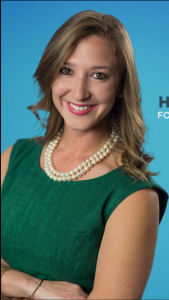 During the summer of 2007, Helena Ramirez '11 attended Panther Camp and was excited to begin her freshman year at FIU. But just a few weeks after beginning classes, she was in a four-car accident that left her with three herniated discs in her back; two bulging discs in her neck; and medial and ACL tears in her knee. Her recovery would leave her unable to drive for four months, which meant lots of downtime between classes.
"I realized that I had incredible opportunities to participate in social groups and student organizations while I was spending so much time on campus," Ramirez says. "Looking back, everything had a direct impact on who I am as a person but more so as a leader. I took it very seriously."
Ramirez is one of Forbes' 2015 30 Under 30 for law and policy. She earned the recognition for her work as the Eastern Coalitions coordinator for The Libre Initiative – a national non-profit, non-partisan organization whose mission is to empower the U.S. Hispanic community by advancing the principles of economic freedom.
In her role at Libre, Ramirez travels across the country to meet with young professionals, students and women. She credits her professional successes to the skills she learned in the Student Government Association (SGA) at FIU.
Starting with the SGA internship program, Ramirez worked with SGA President Marbely Hernandez, who – at the time – was one of only a handful of women presidents in SGA. Ramirez would later run for freshman representative, speaker pro tempore, senator at large, and finally, president – all positions she landed. As SGA president, she sat on the board of trustees – a significant role for any student leader.
She says SGA taught her about work ethic, teamwork and how to be a proactive leader; she worked with a budget of $12.3 million. Along the way, she absorbed every piece of advice she could from advisors and administrators.
"What's great about FIU is they always recognize and celebrate you," Ramirez says. "I was always encouraged to push."
The annual Student Life Awards was one area where Ramirez was recognized. First, as a nominee for Freshman of the Year and then Sophomore of the Year. She received the Kaplan award her junior year and won the coveted Senior of the Year in 2011.
In addition to her roles with SGA, Ramirez served as both a facilitator and executive board member for Panther Camp, was a member of Phi Sigma Sigma and served as a student ambassador through the FIU Alumni Association.
"Once you have the mentality of 'I just can't go to school and go home,' you really have to own your college experience and make it everything that you want," she said of her extensive involvement on campus.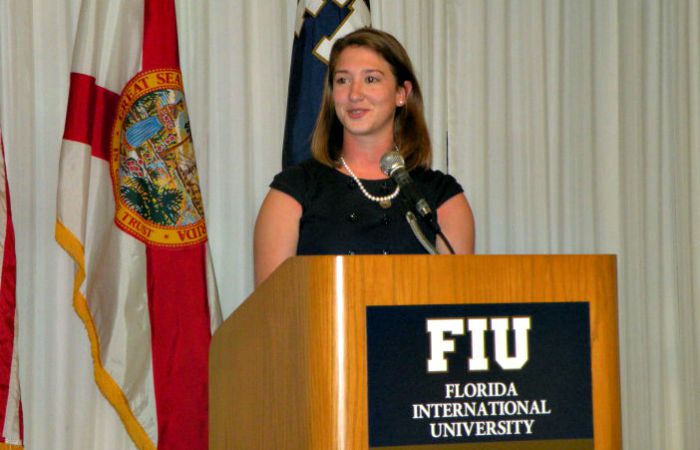 Another added bonus of being an involved student is making lifelong friends, Ramirez says.
"I've worked alongside other FIU alumni and have been able to maintain close relationships with former SGA members, too," she says. "SGA really provides a great reflection of what it is you're going to be doing in the real world, if you take it seriously."
Ramirez earned her bachelor's in political science and certificates in leadership as well as law, ethics and society in Spring 2011. Since graduating, Ramirez has worked at the Congressional Hispanic Leadership Institute as programs manager and serves as chair for She Should Run Frontrunners, a young professionals development group encouraging women to get involved in political office. She also worked at the Republican National Convention as a professional volunteer.
"I'm very proud to be a Panther because I can say I have the same preparation as a leader as anyone else in the room," Ramirez says. "FIU prepared me in such a way and such a capacity, where I feel proud to be representing FIU."
Tags: Outstanding Student Life Awards × Panther Camp × SGA × Student Affairs × Student Government Association
This post "Alumna named one of Forbes' 30 Under 30 for law and policy" was originally published on FIU News.