Reaching back and helping others climb the same mountain makes everyone stronger.
The men and women of Alpha Kappa Psi, a professional business fraternity at the College of Business, have raised funds to establish a First Generation Scholarship at FIU, making them the first student organization to do so.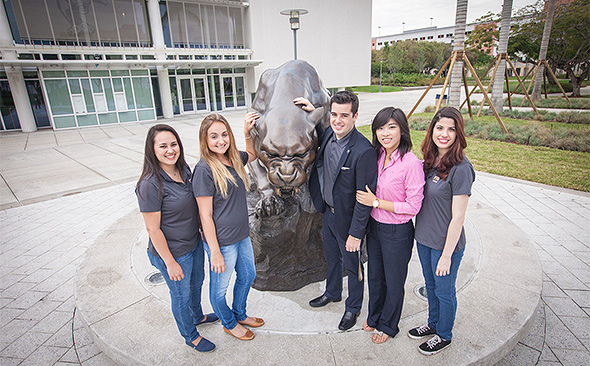 "Many of us, including myself, are the first in our families to attend college," said Kevin Carballe, president of the organization. "The Alpha Kappa Psi First Generation Scholarships will help students just like us, trying to achieve a dream."
The scholarship idea originated in 2014 with former president Litong Chen '15, who now works as a derivative analyst at Goldman Sachs in their New York office.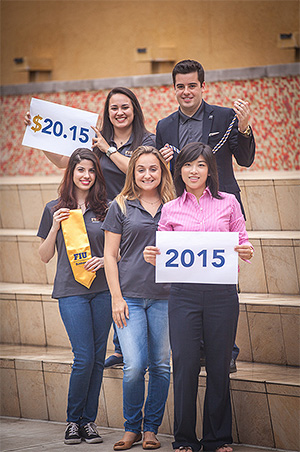 "At that time, our chapter didn't have a philanthropy and wanted to select one that would make an impact in our community," said Chen, who became the first in her family to earn a college degree. "Going to college is not an easy decision for some families. This scholarship should help with the struggles."
The members voted to pursue this philanthropic cause and worked with staff members at FIU's First Generation Scholarship Fund office to establish their own First Generation scholarship.
"The State of Florida matches by 100 percent all private donations that come to the First Generation Scholarship Fund so we could, in essence, double the money we raise," Carballe said.
Since the program's inception in 2006, nearly 10,000 First Generation Scholarships were allocated to FIU students, totaling more than $7.9 million.
During the 2014-15 academic year, Alpha Kappa Psi hosted a basketball tournament, a bake sale and other efforts to raise scholarship money. On April 11, a Walk-A-Thon on the nature trails at Modesto A. Maidique Campus proved to be the biggest fund-raising opportunity, resulting in 50 walkers raising money for the cause. The event was conceived and chaired by Nicholas Gonzales, currently vice president of professional development for the chapter.
"Our efforts yielded $3,750 – which, when donated to First Generation Scholarship Fund, resulted in $7,500 for the Alpha Kappa Psi scholarships," he said.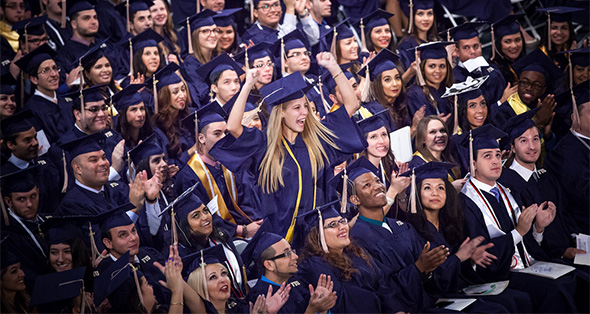 "Applicants for the scholarships must be undergrads in the FIU College of Business, have fewer than 60 credit hours and have a GPA of 3.0.
Winners of the 2015-16 scholarships will be named later in the semester. The chapter pledged to continue to raise money for the same scholarships for the next two years.
"The students of Alpha Kappa Psi are learning early in their careers the importance of paying it forward," said Yanyn San Luis '10, assistant director of alumni relations in the Office of Advancement. "The College of Business has established a culture of giving back and this organization is really stepping up."
This post "Program helps minorities pursue doctorates in STEM" was originally published on FIU News.