Forty-four first generation students who live near FIU's Biscayne Bay Campus (BBC) are now Golden Gift Scholars.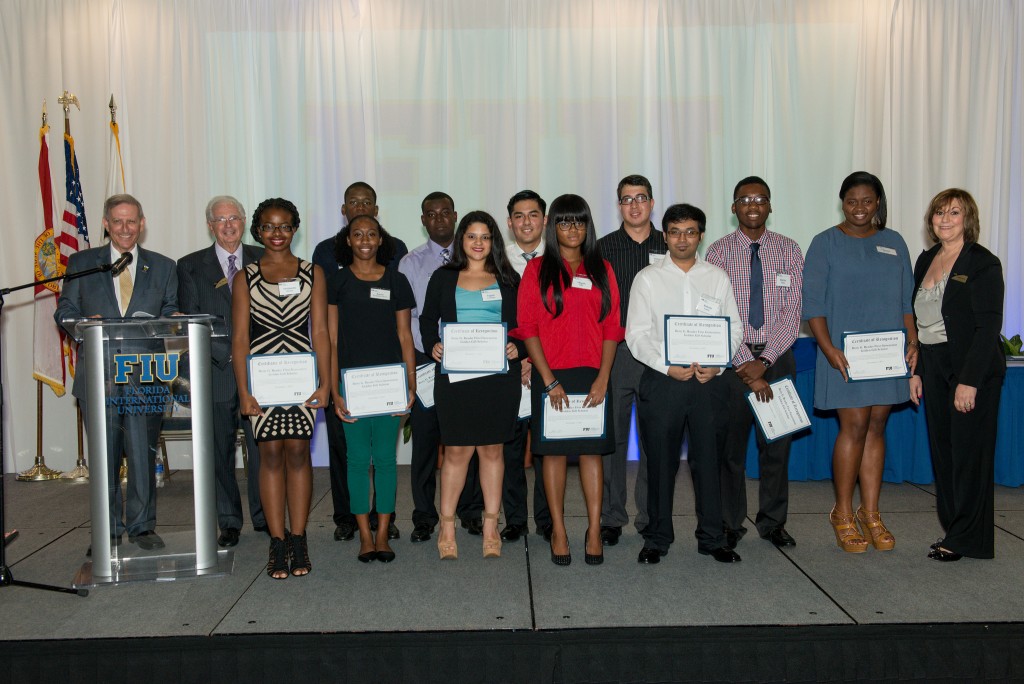 The scholarship fund is a project of the BBC Vice Provost's Council, a group of community and business leaders committed to supporting programs on the campus. The Golden Gift First Generation Scholars Program focuses on juniors and seniors who are on track for graduation, are the first in their family to attend college and have a minimum grade point average of 2.5.
Each student receives a $2,500 scholarship, which is matched by the state for a total of $5,000.
"As a solutions center for our community, FIU works to support as many students as possible," said Steven Moll, vice provost at BBC. "The Golden Gift First Generation Community Scholars Program has the potential to change the life trajectory of our FIU students, their families, and the communities in which they live."
Now on its second year, 61 students have benefited from the program.
Twenty of these year's scholarships are being funded by a $50,000 donation from The Mrs. Betty G. Reader Scholarship Fund.
"On behalf of the board of the Mrs. Betty G. Reader Scholarship Fund it is a pleasure to continue Betty's wishes of giving back to her community and making dreams come true through education," said Jerilynn Gidney, trustee of the fund and a member of the Vice Provost Council's Executive Committee.
Scholarship recipients were honored at an event with donors on Sunday, Nov. 1. For pictures of the event please, click here.
Tags: BBC Vice Provost's Council × biscayne bay campus × philanthropy
This post "First generation students receive Golden Gift scholarships" was originally published on FIU News.