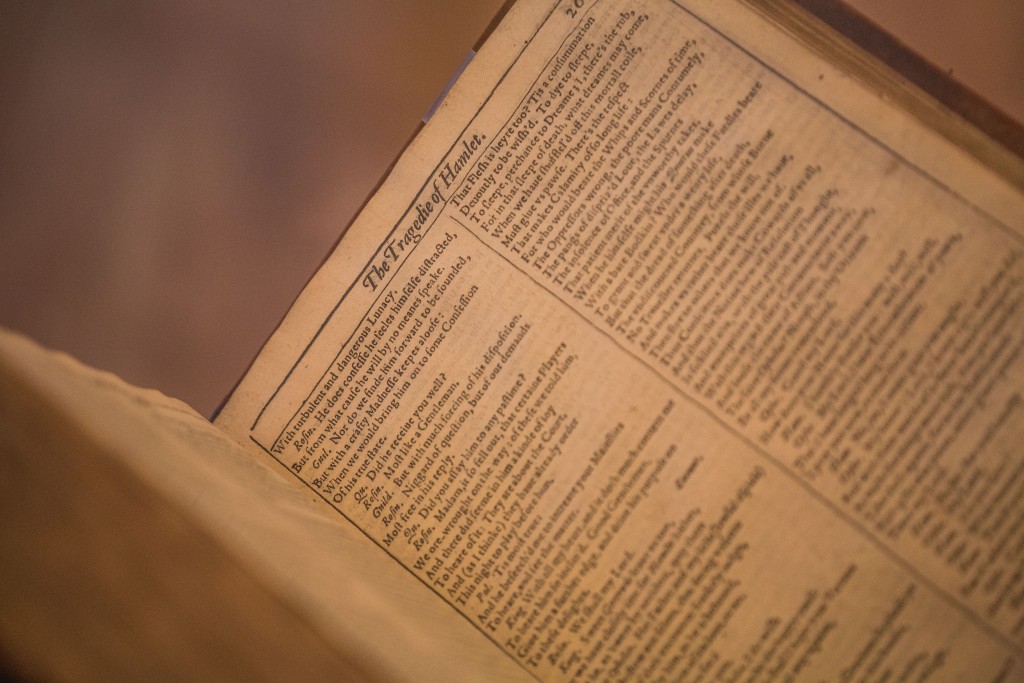 On Feb. 2, the FIU Patricia & Phillip Frost Art Museum will open its doors to William Shakespeare's First Folio! The Book that Gave Us Shakespeare, a once-in-a-lifetime exhibit featuring a first edition of Shakespeare's works. The rare book is considered to be one of the most significant in the English language. Only 750 were printed in 1623 and only 233 are known to remain today. Here are five things you should know about the First Folio before visiting the exhibit.
So what exactly is the First Folio? It is a first edition of Shakespeare's collected works, featuring 36 plays. The folio was published in 1623, seven years after Shakespeare's death, by two of his close friends as a way to honor the Bard.
Eighteen of the plays featured in the First Folio had not been published prior to Shakespeare's death in 1616. It is likely they would have been lost to history if not for the printing of the First Folio. Some of those include Antony and Cleopatra, As You Like It, Julius Caesar, Macbeth, The Tempest, and Twelfth Night.
No two copies of the First Folio are the same. The First Folio was proofread as it was printed, and the presses were routinely stopped to make corrections to the text. More than 600 different typefaces were used. Subsequent owners bound and rebound their copies differently, requiring trimming of the pages, meaning sizes vary. When you add the handwritten notes and drawings imparted on the books by their owners, it's easy to say every copy is unique.
A rare, mint condition First Folio sold for $5.2 million at a London auction in 2006.
FIU English Professor Andy Strycharski was studying Sir Philip Sidney's Arcadia at the Folger Shakespeare Library in Washington D.C. in 2008 when a stolen copy of the First Folio was submitted there for valuation. The stolen book, once owned by John Cosin the Bishop of Durham, was taken from Durham University by Raymond Scott 10 years prior. In 2010, BBC profiled Scott and the affair in Stealing Shakespeare. Scott was eventually acquitted.
FIU is the only site in Florida to host the Folger Shakespeare Library's national traveling exhibit First Folio! The Book that Gave Us Shakespeare. Robust programming around the First Folio's arrival at FIU will take place on campus and throughout South Florida. First Folio at FIU is presented by the College of Arts, Sciences & Education, the Patricia & Phillip Frost Art Museum and FIU Libraries. For a complete listing of events, visit folio.fiu.edu.
Tags: Andy Strycharski × College of Arts Sciences & Education × English × FIU Libraries × Frost Art Museum × School of Environment Arts and Society (SEAS)
This post "The book that gave us Shakespeare" was originally published on FIU News.
Read more about the First Folio on display at FIU.