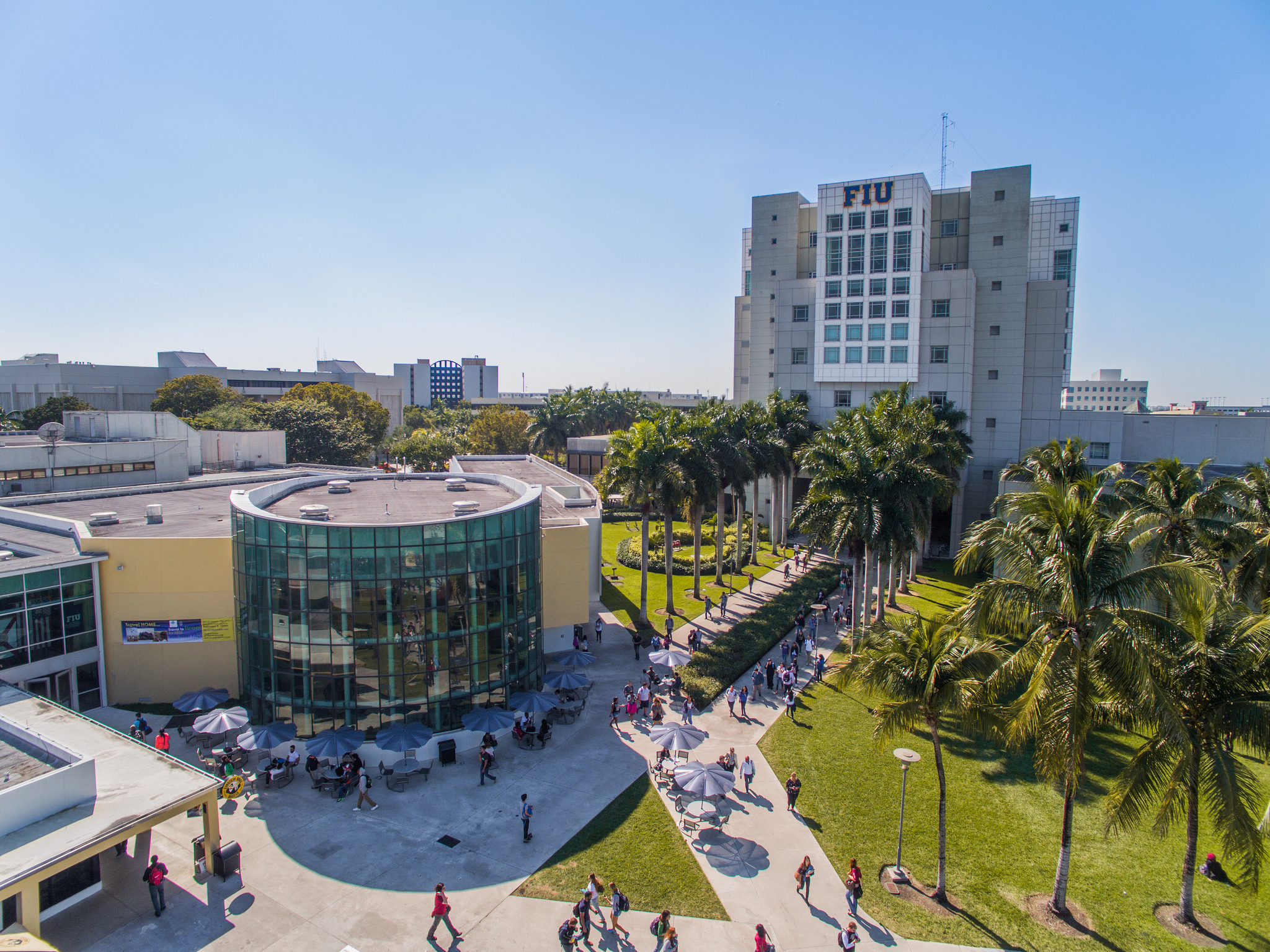 FIU students have shown time and again they are ready to make a difference at home or abroad long before they graduate.
Now, Miami's public research university is being recognized as a leader in fostering the opportunities that help its students impact the world. FIU is being asked to join the prestigious Ashoka University Changemaker Campus consortium Feb. 25 at the Ashoka U Exchange in New Orleans, La.
With FIU's selection, Miami becomes the first city to be the home of two Ashoka U Changemaker institutions. Ashoka U builds upon the mission of Ashoka, the world's largest network of social entrepreneurs, to further a culture of social innovation in higher education.
"We've long seen our FIU as a solutions center for our community and the world," said President Mark B. Rosenberg. "We are excited to be in such great company, contributing to an environment where our students can collaborate with the brightest minds to address the most pressing issues of our time."
The consortium is made up of a select group of 35 top-tier universities and colleges including Arizona State University, Boston College, Brown, Duke, Johns Hopkins, and the University of Maryland that have embedded social innovation in their core.
The rigorous review process leading up to the university's Changemaker designation commended FIU's strong ecosystem for social innovation, which draws together students, alumni, faculty, and the community to develop solutions that can mitigate the risk of sea level rise, address transportation challenges, or tackle other complex 21st century problems.
"When I stepped on to Florida International University's campus, it immediately felt dynamic and forward looking," said Erin Krampetz, co-founder of Ashoka U. "FIU sets the standard for public research universities through their commitment to teaching and service. It embodies the values of a Changemaker Campus by evolving to meet the needs of both students and the communities it serves, proving that regardless of institutional age, type or student demographic, changemaking can absolutely be at the core."
Across its two campuses and three centers, all FIU students develop the capacity  to make a difference through its award-winning Global Learning for Global Citizenship curriculum.
"Our interdisciplinary global learning courses engage every one of our students in collaborative efforts to understand and address complex problems facing people and the planet," said Stephanie Doscher, associate director of Global Learning, and a leader of FIU's Changemaker Campus initiative. "Global learning positions our students to effect positive change in South Florida and beyond."
FIU's Changemaker Campus ecosystem will help students bring their global learning to bear, by effecting change through internships, alternative service breaks, and by building support for developing their own socially-focused ventures.
"Being a changemaker is that call to action to make a difference in the community," said Alexis Calatayud, president of the MMC campus student government association. "We can't have silos of innovation – every student needs to be involved in innovation and entrepreneurship."
The university was also recognized for its graduate school requirement that students engage the community while conducting research projects, its student-focused Center for Leadership and Service, and its commitment to innovation and entrepreneurship exemplified by its Small Business Development Center and plans for a new incubator for faculty, alumni, and student ventures.
"This is in our DNA – this is who we are," said Nicole Kaufman Glasgow, executive director of Foundation Relations, one of FIU's change leaders. "Joining the Changemaker Campus consortium represents a deepening of our engagement as an anchoring, research-driven institution."
Tags: Ashoka U × FIUchangemaker × Global Learning × Social Entrepreneurship × Social Innovation × Solutions Center
This post "Ashoka U selects FIU for Changemaker Campus consortium" was originally published on FIU News.