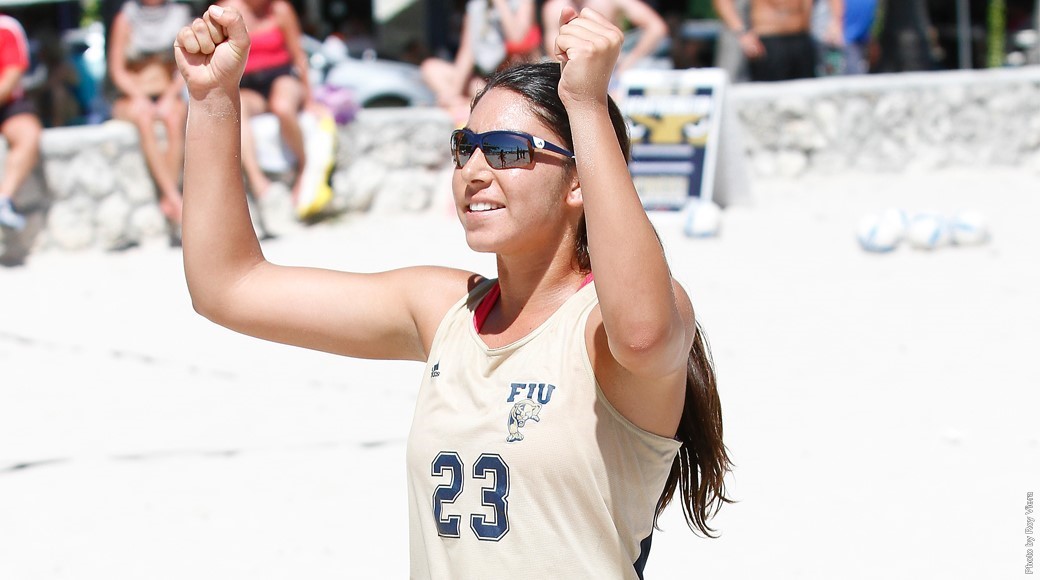 Dig Magazine released its preseason rankings, naming FIU the No. 5 team in the country and the No. 1 squad in the East. Entering the fourth year in program history, this marks the highest preseason ranking the beach team has ever received. Previously, the Panthers were ranked ninth, both in 2014 and 2015.
"I'm very excited about the preseason rankings," said Head Coach Rita Buck-Crockett. "It's good to get the respect that our program is a consistent one."
"It's an amazing feeling," said the team captain, junior Aren Cupp. "I think we deserve it one hundred percent. We've all been working really hard during the off-season. We are ready to go."
Last season, the beach team finished the year ranked fourth in the nation with a record of 20-3. They were ranked as high as third after defeating the 2014 National Champions, Pepperdine. The Panthers recorded five top-10 victories with two of those against teams ranked in the top three.
At the 2015 AVCA National Championships, the Panthers swept their biggest rival and the No. 6 seed, Florida State Seminoles, 5-0.
The Panthers graduated six top-10 players last year, but have only dropped one spot in the rankings. FIU will play six of the other top-10 schools this season: USC, Hawaii, FSU, UCLA, Georgia State, and Stetson.
The Panthers will open up the 2016 season on March 4 at Fort Lauderdale Beach, where they will host New Orleans. First serve is set for 11:00 a.m.
This post "Dig Magazine Ranks FIU Beach Volleyball Fifth in the Nation" was originally published on FIUSports.com.
---
Read more about FIU Sports, including FIU Swimming and Diving's second consecutive C-USA Championship.