Alexis Calatayud, Student Government Association president for Modesto A. Maidique Campus (MMC) and a senior political science student in the Green School of International and Public Affairs, has created a Change.org petition asking Mayor Carlos A. Gimenez and members of the Miami-Dade Commission to support the expansion of MMC to adjacent county lands. Calatayud says she wants students to understand the importance of the expansion for them, future students and the South Florida community. To sign the petition, click here. Read her letter to students below: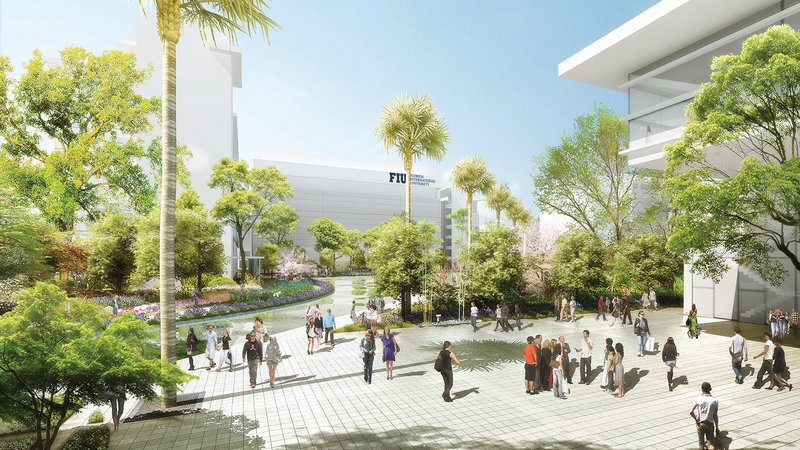 Dear Panthers,
On a November 2014 referendum, the Miami-Dade community demonstrated support for FIU's expansion onto the land adjacent to the Modesto A. Maidique Campus by voting "Yes."
Now, more than a year later, it is imperative that we move forward with the plan to find the Fair a new home.
I am an example of the impact FIU has on South Florida. As a Miami native, FIU has allowed me to stay close to home while providing me with countless leadership opportunities.  FIU has given me invaluable tools to pursue a successful career and I will graduate with no debt. Other members of my family also have made the most of their FIU educations – my mother and brother are all FIU alumni.
FIU gives similar opportunities to thousands every year – we have 55,000 students and 200,000 alumni. These are our community's leaders, engineers, doctors and entrepreneurs. FIU educates our community's top teachers, employs thousands, and is helping to transform Miami into a cultural hub.
FIU's success is our community's success. FIU's expansion would mean more and better jobs and educational opportunities.
As president of the FIU Student Government Association, I invite you to join me in asking Mayor Carlos A. Gimenez and members of the County Commission to please take action. Some 30 sites have been studied and the South Dade site really works. Relocating the Fair to South Dade is good for FIU and is good for the South Dade community, which has already expressed support and excitement about bringing the fair to their area.
Please sign and share my Change.org petition and help FIU create opportunities for 10,000 more students. Also, for more information on the university's expansion efforts, visit expand.fiu.edu.
In Panther spirit,
Alexis Calatayud
President, Student Government Association
This post "SGA president starts FIU expansion petition on Change.org" was originally published on FIU News.