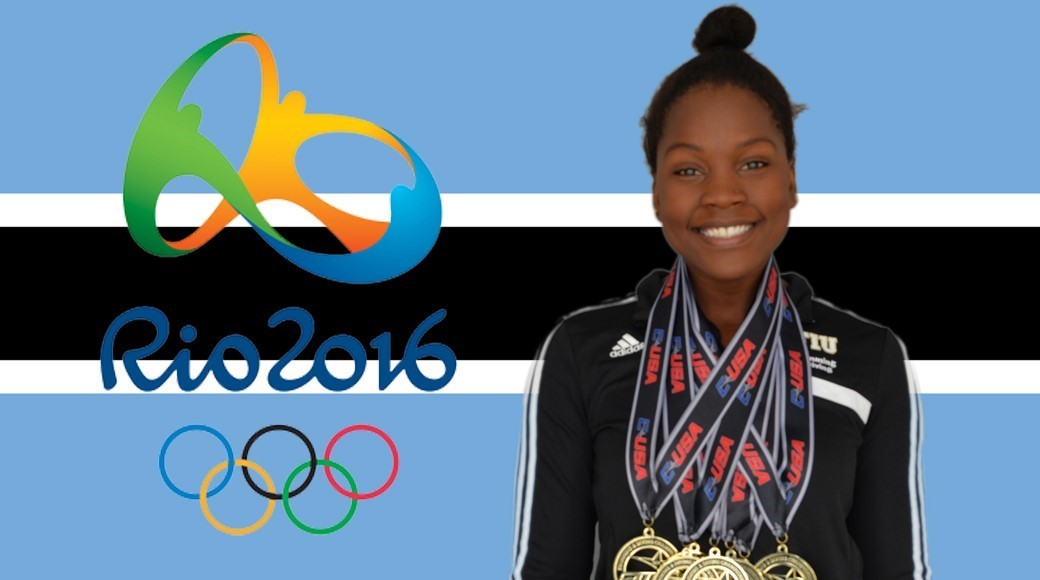 Redshirt freshman Naomi Ruele will represent her home country of Botswana in the 2016 Olympic Games in Rio de Janeiro after qualifying in the 50 Free on Sunday.
Ruele swam a 26.07 on Sunday from the Georgia Tech Aquatic Center during an official FINA (Fédération Internationale de Natation) approved time trial, qualifying for this year's Olympic Games (Aug. 5-21, 2016).
During last week's NCAA Championships in Atlanta, Georgia, Ruele posted a time of 22.68 in the 50 Free prelims, placing 41st. Making her first appearance in the NCAA Championships, Ruele's time was the fourth-fastest time of her collegiate career.
On the year, Ruele finished either first or second in the 50 Free 12 times. She has posted times under 23 seconds five times, including a 22.33 in the prelims of the C-USA Championships and her record-setting time of 22.23 in the finals.
Ruele was perfect during the C-USA Championships, winning gold in each of the seven events she swam in (three individual, four relays). Named the C-USA Swimmer of the Meet, she also set two school records during the championships (100 Free and 200 Free Relay).
Fans are encouraged to follow the Panthers on Twitter (@FIUSwimDive) and become a fan on Facebook (Facebook.com/FIUSwimmingAndDiving) for all the latest Swimming and Diving news. Follow all of FIU's 18 athletic teams on Twitter (@FIUAthletics), Facebook (Facebook.com/FIUSports), YouTube (FIUPanthers), and Instagram (FIUathletics).
This post "FIU's Naomi Ruele Qualifies for 2016 Rio Olympics" was originally published on FIUSports.com.