For the second time in a row, FIU College of Law graduates have earned the top bar passage rate in Florida, with 84.6 percent passing the exam that allows them to practice law in the state.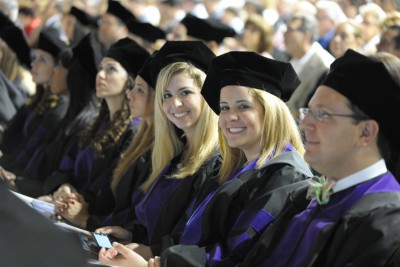 First among Florida's 11 law schools on the February 2016 bar examination, FIU College of Law graduates exceeded the statewide average bar passage rate of 58.4 percent by more than 25 percentage points.  This follows the July 2015 examination results, where FIU College of Law graduates again scored the highest bar passage rate among Florida's law schools, exceeded the statewide average by 20 percentage points.
"Student talent and work ethic, along with dedication and outstanding teaching, have come together to bring about this outstanding achievement," said Dean R. Alexander Acosta. "I particularly want to thank Professor Raul Ruiz, Dean Louis Schulze and our alumni mentors whose Academic Excellence Program worked with graduates to ensure that our bar takers were supported fully.  Most importantly, thank you to all our graduates who studied long hours to prepare for the bar."
Tags: College of Law × R. Alexander Acosta
This post "Law graduates earn highest Florida Bar passage rate" was originally published on FIU News.