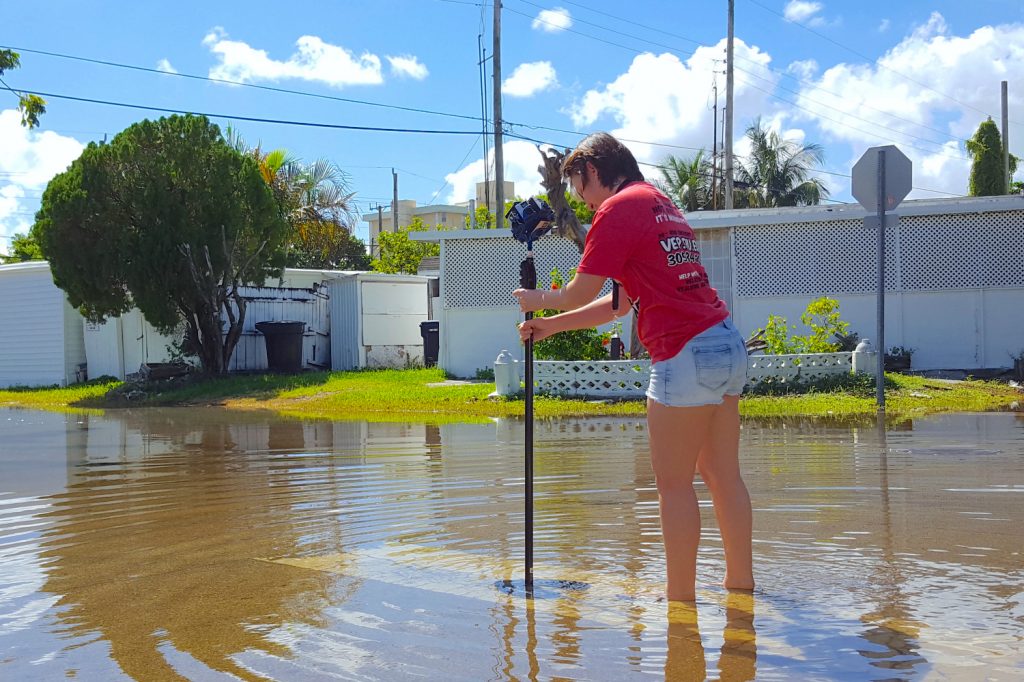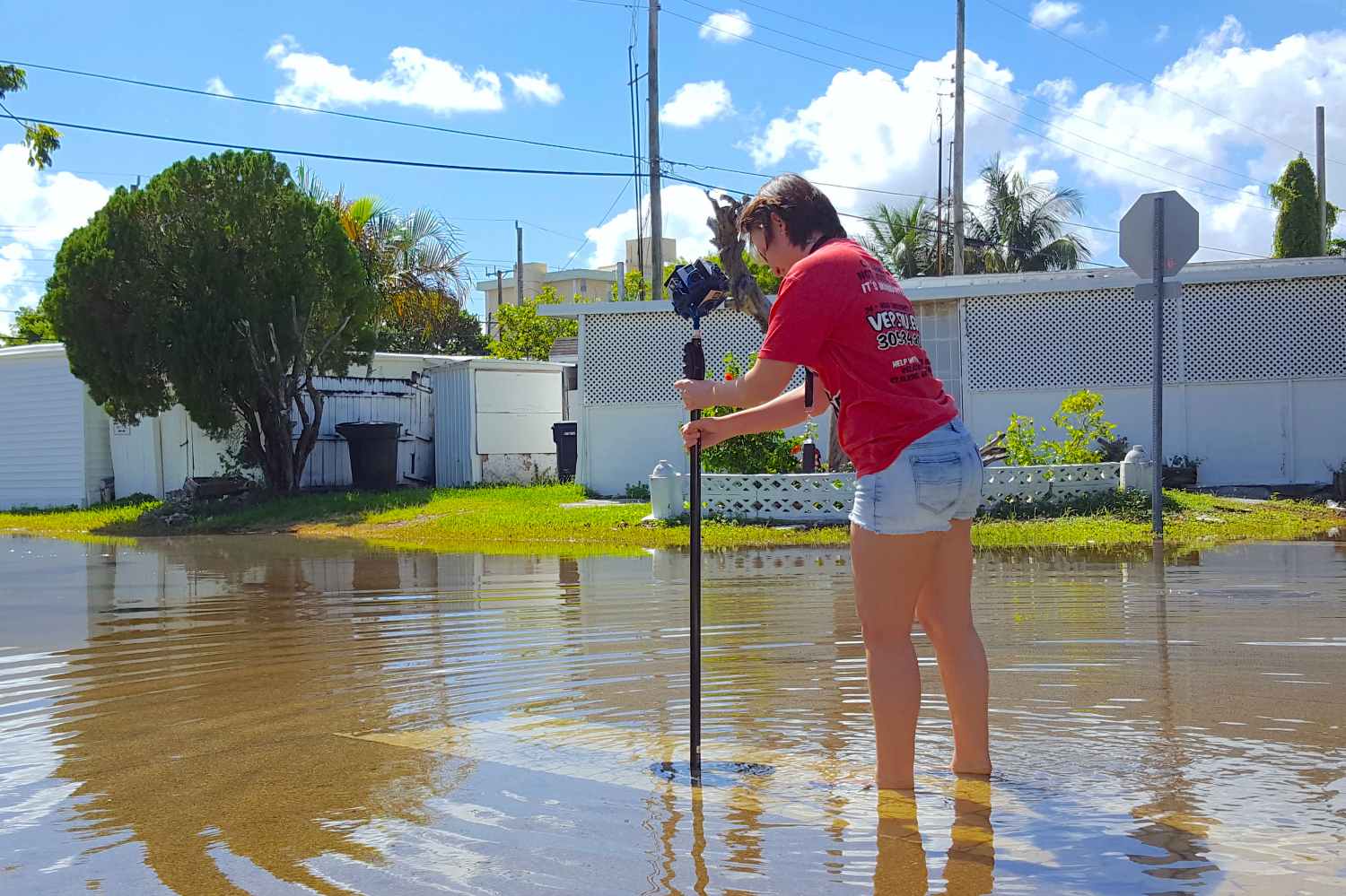 As news media becomes increasingly digital-first and technology continues to evolve, journalists continue to look for new and engaging ways to push the boundaries of storytelling. Among the latest emerging trends: Placing users directly into the story using virtual reality.
Investment in augmented reality and virtual reality (VR) reached $1.1 billion in 2016, according to a report published by the Knight Foundation in conjunction with USA Today Network.
Leading news organizations are experimenting with the immersive technology. In 2015, The New York Times distributed 1.3 million Google Cardboard devices to subscribers to view a VR video documenting children displaced during war. The same year, CNN streamed the first Democratic presidential debate live in VR.
FIU's School of Communication + Journalism (SCJ) is at the forefront of this trend: The new, student-run Mobile Virtual Reality Lab, a collaborative space equipped with a high-definition VR camera and video-editing software, encourages experimentation with visual storytelling.
The program, known as VirtualEYES, is an extension of the student-and-faculty produced Eyesontherise.org, a collection of research and reporting that documents the effects of sea-level rise in South Florida.
"FIU is an early adopter of this technology," said SCJ professor Robert Gutsche, who employs the lab in his classes on visual storytelling, digital theory and audience analysis.
FIU is on a shortlist of universities nationwide using VR in journalism classrooms, including the University of Southern California and Syracuse University.
The students' work has attracted national attention, prompting a partnership with graduate business students from the Massachusetts Institute of Technology's Sloan School of Management to document sea-level rise in South Florida using virtual reality.
Gutsche said SCJ students have exceeded expectations when it comes to putting in hours at the lab and learning advanced editing programs, like Adobe After Effects, on their own time.
"The students have taken such an initiative, from even before the lab opened," he noted.
Cassie Cando, a senior majoring in digital media studies, said working in the lab has been a unique educational experience.
"I have learned more about advanced editing programs in the MVR lab than I have so far in any of my other classes in my major," she stated.
Running the lab doesn't just teach students about creating digital media. At the same time, they're learning the basics of entrepreneurship in an evolving industry by working to make VirtualEYES sustainable and adaptable.
"It gets our students thinking and learning by throwing ideas at the wall and seeing what sticks," Gutsche said. "And it prepares them to go out into the job force and get better paying jobs."
In the classroom, students discuss the ethics of using virtual reality — which requires editors to stitch together multiple feeds of video to create a continuous, 360-degree view — in journalism, where cutting raw footage can imply it's been doctored, and thus unreliable.
Students also examine the effect of the digital divide, a lack of reliable internet and computer access in low-income communities, on the content they create using new technology.
"In journalism, it's important to consider your audience's needs during the creation process and let that guide how the story will be delivered. It needs to be accessible to the people it affects," Gutsche said.
Said Gabriela Riveira, a senior majoring in digital media studies: "The Mobile Virtual Reality Lab has been an experience I never really expected. It's taught me to be more patient. While there are programs and systems that can visually accomplish things such as virtual reality, it is the vision and the dedication of the people that really make it worth it."
This post "Students push storytelling boundaries using virtual reality" was originally published on FIU News.