Miami-Dade County Public Schools named two FIU alumnae the runners-up of its Teacher of the Year and Rookie Teacher of the Year awards.
The runner-up awards, given by United Teachers of Dade President Karla Hernandez-Mats, included recognition at a Jan. 26 dinner ceremony and a cash prize donated by Superintendent Alberto Carvalho.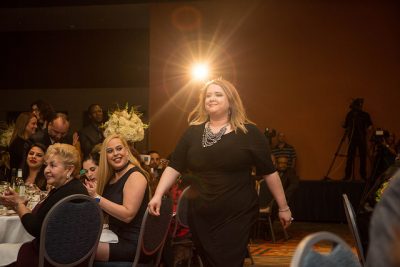 Laura Ortiz '03, the runner-up Teacher of the Year, said she lives for the moment when someone she is teaching makes such a strong connection to the lesson being taught that his or her face lights up.
"I love to see people grow and succeed in whatever goals they set for themselves," said Ortiz, a social studies teacher at Robert Morgan Educational Center and Technical College. "I've always had a passion for that."
Ortiz herself lights up at opportunities to help bring lessons to life, often by taking them to different cities and visiting some of the country's most renowned museums.
Recently, Ortiz assigned her students a project where they illustrated the journey of a slave using websites and apps.
"This approach challenges them to focus in on the main idea of what they're trying to get across as opposed to listing an endless string of details," Ortiz said. "It takes a lot of time to get to this point, but once the kids really get confident in their skills, they get more flexibility on how they present materials."
She has also mentored her fellow teachers on how to incorporate technology in their classrooms as well, so they can also help prepare students to one day enter a global work force.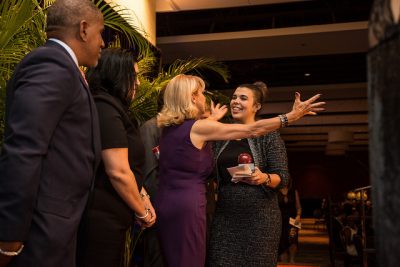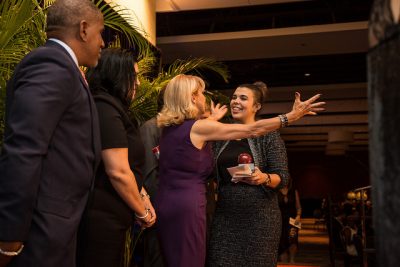 Davalyn Suarez, '09, meanwhile was named the runner-up Rookie Teacher of the Year.
Suarez found teaching accidentally, interviewing for a position at Shenandoah Middle School after a friend told her about a temporary teaching vacancy. Soon she found a permanent teaching position at Miami Senior High, her alma mater.
"Miami High is a community where everyone knows each other," Suarez said. "Our principal is an alum and so are 60 percent of the teachers working there. Because I went to school there too, I felt comfortable with the demographic of the students — it's a group I resonate with."
Aside from teaching English classes, Suarez is also the school's debate coach and puts in extra hours at night and on weekends coaching students for upcoming competitions. It's paid off. Her students recently won first place at a Miami-Dade Urban Debate League competition.
"I genuinely love it," Suarez said. "I love teaching."
This post "Alumnae teachers honored as some of the best" was originally published on FIU News.