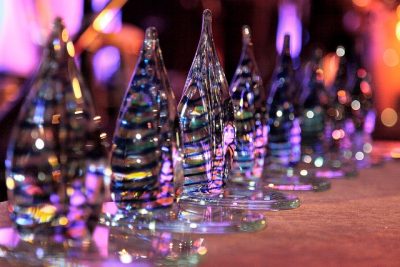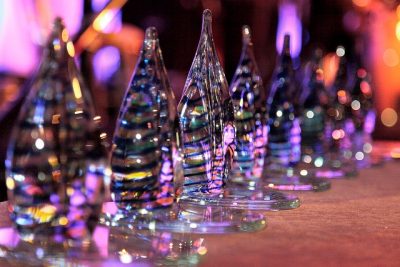 Florida International University is honoring alumni and faculty at the 16th annual Torch Awards Gala on April 1. Among this year's award recipients are businessman Chad Moss, the Honorable Judge Marcia Del Rey, and Dr. Seth J. Crapp.
The Torch Award is the highest honor bestowed upon alumni and faculty by the FIU Alumni Association, and the recipients join an elite group of FIU torchbearers — leaders who exemplify the best of the university and serve as an inspiration to all. The event will take place at the JW Marriott Marquis Miami and is located at 255 Biscayne Blvd Way, Miami, FL.
"FIU's alumni are making significant contributions to their communities. For the past 16 years, it has been our honor to recognize the university's most outstanding alumni and faculty at the FIU Torch Awards," said Duane Wiles, executive director of the FIU Alumni Association. "Beyond coming together to celebrate members of our FIU family, the gala is an opportunity to look to the future and support the First Generation Scholarship and Alumni Center Building Funds."
The event will support the future construction of the FIU Alumni Center and will benefit the First Generation Scholarship Fund, providing financial support to qualified undergraduate students who are the first generation in their families to attain a college degree. All donations are matched 100% by the State of Florida, doubling donor impact and making dreams come true for many deserving students.
For more information on the Torch Awards, visit torchawards.fiu.edu. To purchase a table for the Torch Awards Gala, click here.
This year's honorees are:
Alumnus of the Year
• Chad Moss '94
Executive Vice President, Moss & Associates,
LLC & President, Moss Foundation
College of Engineering & Computing
Charles E. Perry Young Alumni Visionary Award
• Manny A. Varas '10, MBA '14
President, MV Group USA
College of Business
Community Leadership Award
• Dr. Seth J. Crapp '98
Pediatric Radiologist & Associate, RadiologyAssociates of Florida, P.A.
College of Arts, Sciences, & Education,
School of Integrated Science and Humanity
Outstanding Faculty Award
• Mark Allen Weiss
Eminent Scholar Chair & Professor
College of Engineering & Computing
Distinguished Alumni Awards
• Roberto R. Muñoz '80
South Florida Market President, BBVA Compass
Athletics
• Thomas M. Cornish '85
Chief Operating Officer, BankUnited
College of Business
• John "Chip" L. Acierno, III '83
Executive Vice President of Marketing, Sales and
Customer Service, The Executive Transportation Group
Chaplin School of Hospitality & Tourism Management
• Oscar E. Cordova '85
Director of Architectural Services, CGI Windows &
Doors, Inc.
College of Communication, Architecture + the Arts
• Pablo G. Ortiz, Ed.D. '91
Vice President, Regional Academic Locations and
Institutional Development, FIU Dvision of
Finance and Administration
College of Arts, Sciences, & Education,
School of Education & Human Development
• Brian L. Machovina '91, MS '94, Ph.D. '15
Owner, Coreyak
College of Arts, Sciences, & Education,
School of Environment, Arts and Society
• David L. Van Rooy MS '03, Ph.D. '05
Vice President, Executive Development, Walmart Stores, Inc.
College of Arts, Sciences & Education,
School of Integrated Science and Humanity
• Manuel S. Miranda '78
State Farm Agent, Manny Miranda Insurance Agency, Inc.
College of Engineering & Computing
• Marcia C. Del Rey, Esq. '05
Judge, Miami-Dade Circuit Court
College of Law
• Aurelio M. Fernandez, III '74, '85
President & Chief Executive Officer,
Memorial Healthcare System
Nicole Wertheim College of Nursing and Health Sciences
• Marcus M. Flanagan '90
Medical Social Worker, Self-Employed
Robert Stempel College of Public Health & Social Work
• Michael R. Mendez '03, MBA '10
President, Mendez Fuel Holdings, LLC
Steven J. Green School of International & Public Affairs
• Walter B. Gonzalez, Jr. '96
President, Goja, LLC
Division of Student Affairs
• Leonor R. Anthony '06, MA '09
Director, Simons Gallery
Honors College
This post "Chad Moss, Marcia Del Rey among honorees at Torch Awards" was originally published on FIU News.