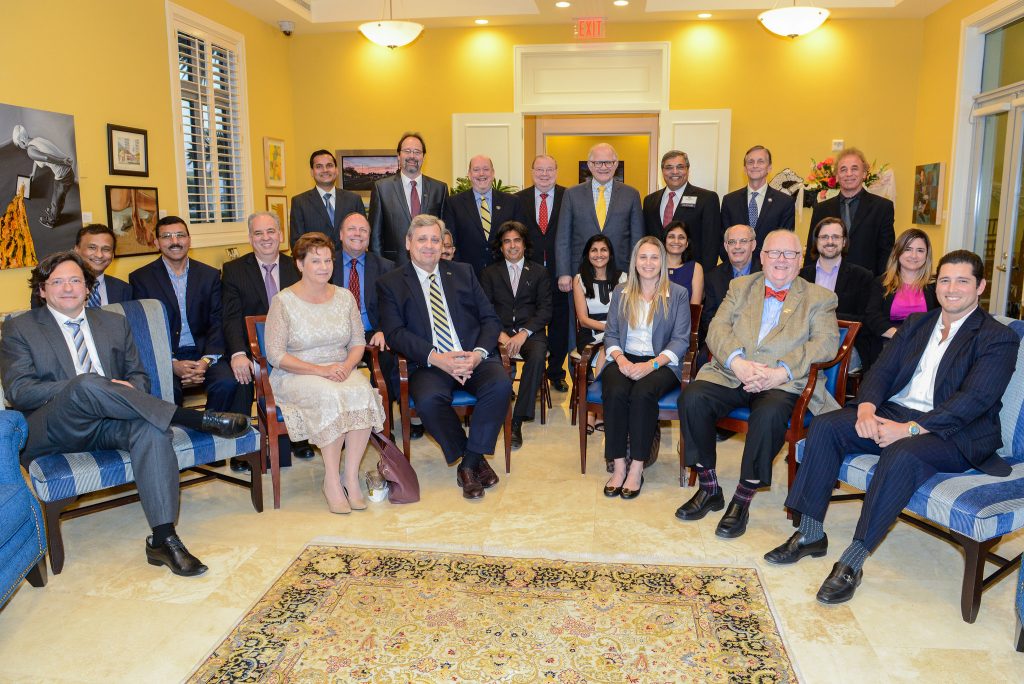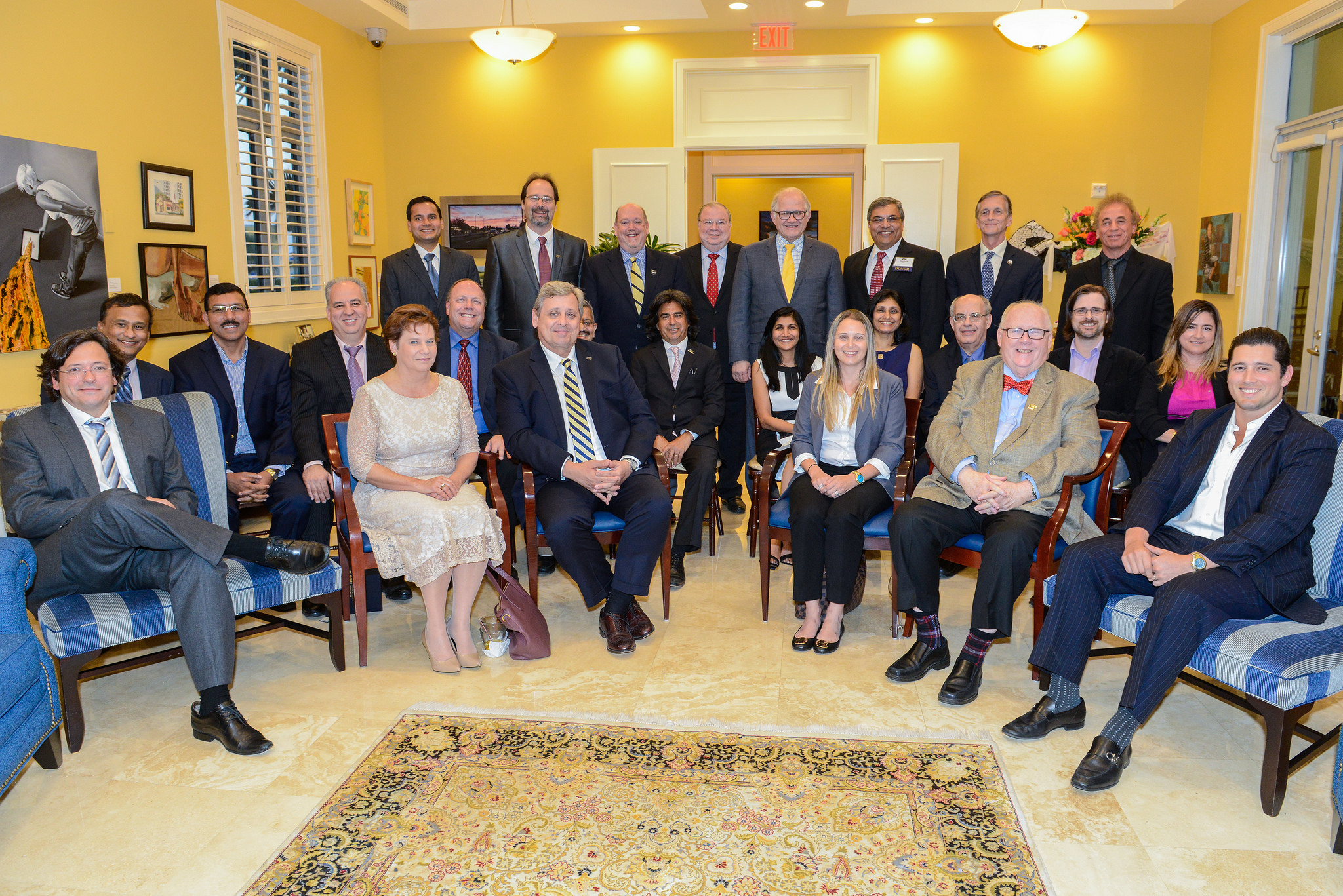 If you were to ask 10 donors at Florida International University (FIU) what their donation supported, you would likely get 10 different answers. Some want to provide students with a chance to be the first in their family to attend college, so they may give to a first-generation scholarship. Others desire to help create a state-of-the-art space for learning, so they give to the construction of a new building.
For others still, the main concern is research. These donors wish to see truly groundbreaking, problem-solving research occur at FIU in an area that interests them. With this in mind, these men and women invest in research by creating an endowment for scholars that will attract the best and brightest in their fields to FIU. And while these donors are consistently informed about the progress of the project — whether it be a new vaccine, app, book, etc. — their funding supports, they often do not have the opportunity for a face-to-face meeting with the researcher whom they are funding.
Seeing an opportunity to strengthen donor-faculty relationships, and to thank donors for their support and role in helping FIU move into the top category of Carnegie's Classification of Institutions of Higher Education — R1: Doctoral Universities — Highest Research Activity, FIU decided to change the status quo. On March 22, FIU held its Inaugural Endowed Faculty Reception at the Reagan House to provide donors and scholars with an opportunity to meet and converse about their values, visions, projects, and aspirations. In a salon-style discussion led by President Mark B. Rosenberg and CEO of the FIU Foundation Howard R. Lipman, donors and professors explored the long-term benefits of collaboration and recognized that these partnerships were an ideal way to transform not only their university, but also the global community.
"Partnering with FIU will help [BMI] grow and help our community," said Andrew Sierra, Vice President, Treasurer & Chief Compliance Officer of BMI Financial Group. "We've only just scratched the surface."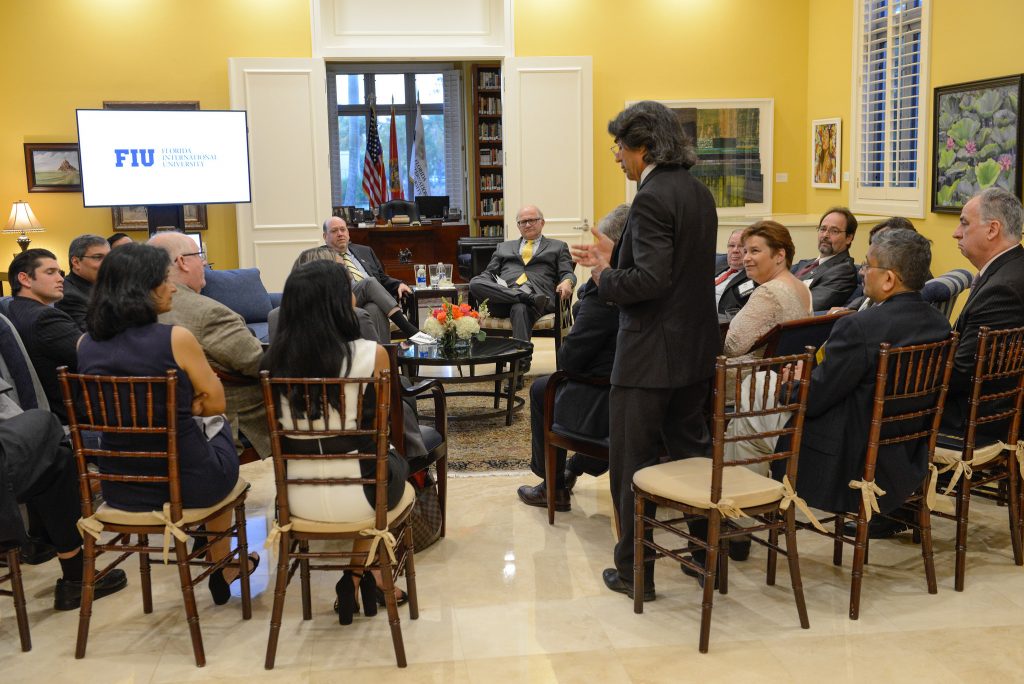 In attendance at the Endowed Faculty Reception were professors from a wide range of schools, colleges, and departments across the university, including the Electrical and Computer Engineering Department, School of Accounting, College of Business, Steven J. Green School of International & Public Affairs, and Herbert Wertheim College of Medicine, among others. Faculty stressed how grateful they were to donors for allowing them the opportunity to conduct their work at FIU and looked forward to further collaboration in the future.
"At FIU, this is where you can shape things; it's where you can build something new," said Dr. Atorod Azizinamini, Chair of the Department of Civil and Environmental Engineering.
Dr. John Tsalikis, who holds the BMI Professorship in Marketing, added: "Very few people can see the true impact of a donor's philanthropy. Your money buys dreams."
While the reception was only a first step, it was undoubtedly a positive one in the strengthening of donor-faculty relationships. Both researchers and donors expressed hope that there would be more opportunities to meet and discuss further plans in the near future.