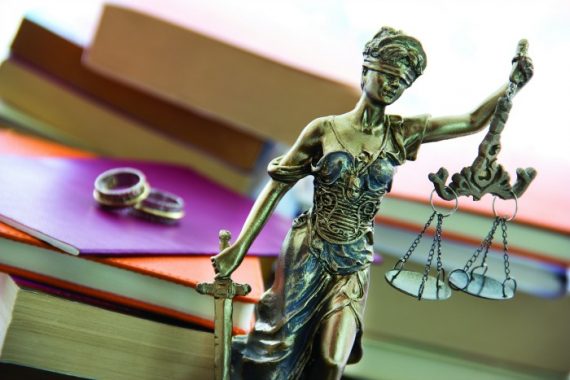 FIU LAW Practice, an initiative of the FIU College of Law, dedicated to helping local families, will offer affordable legal services to low- and moderate-income families who do not qualify for free legal services.
The practice — the first-of-its-kind in Florida — will assist families that fall within 125 and 200 percent of the poverty guidelines. That means that a family of four in Miami-Dade county making between $30,376 and $48,600 may be good candidates for the services, which specialize in family law legal matters such as divorce, child support, and domestic violence cases.
"Our mission is to increase access to justice for those who seek it while building relationships within the local community," said Michelle Mason, senior associate dean who serves as the community liaison for the FIU LAW Practice. "In a recent study by the Justice Index Project, nearly 50 percent of Florida litigants appearing in court on a range of civil legal matters do so without legal representation, which may not be in their best interest."
The practice will charge clients based on a sliding scale, with service prices ranging from $75 – $125 per hour. FIU LAW Practice will utilize the legal clinic's current screening process to confirm eligibility based upon federal poverty guidelines and levels.
FIU LAW Practice will also serve as a legal incubator for recent law graduates, admitted to the Florida Bar. The incubator combines approaches used in medical residency programs with those used in a business incubator setting. The goal of this hybrid, apprentice-style approach is to assist new lawyers through both practical training and mentorship as they launch their careers. FIU LAW Practice will hire two fellows in the first year.
"The practice is an opportunity for families in the community to get sound legal help at an affordable rate," said Karim Batista, managing attorney for the FIU LAW Practice. "There is also value for our law graduates who will gain real world experience allowing them to successfully transition into the practice, thereby making them an immediate and contributing asset to a law firm either as an entry-level attorney or as a solo practitioner."
FIU College of Law will hold a ribbon cutting ceremony on August 25, 2017 followed by a Legal Intake Event on Saturday, August 26, 2017. Services are scheduled to begin on September 11, 2017.
If you would like additional information about this initiative, please email lawpractice@fiu.edu.
This post "FIU Law launches family law practice aimed at representing moderate-income clients" was originally published on FIU News.