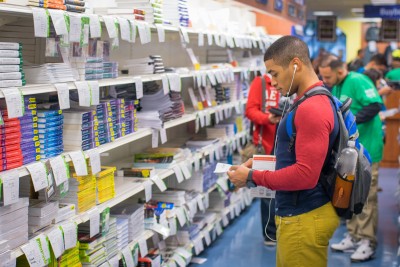 If you're on campus, there's now an easy way to donate to the Disaster Response and Recovery Fund. For two weeks, Barnes & Noble at FIU will be accepting donations for the fund at the registers during checkout.
Established by the FIU Foundation, the Disaster Response and Recovery Fund supports FIU students, faculty, and staff whose families may find themselves in financial distress due to hurricanes Irma and Maria. One hundred percent of the money raised through this fund will go to helping those impacted.
Not on campus? Not a problem. Anyone can donate to the fund via the #FIUstrong website.
For more information, please visit fiustrong.fiu.edu.