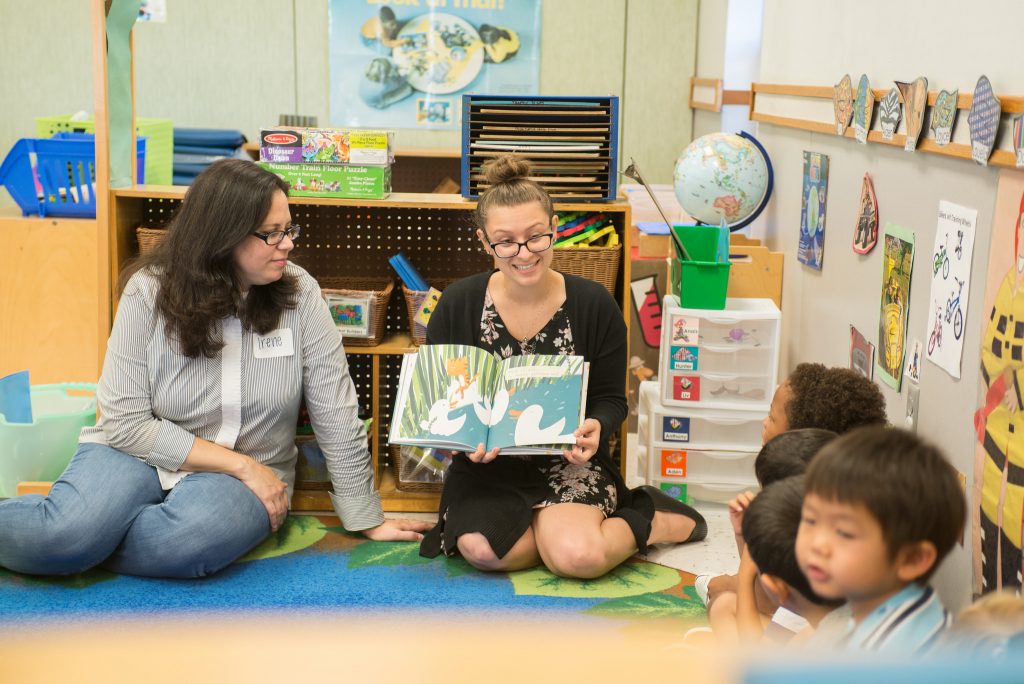 Brittanie Erne doesn't want children to share her struggles with reading she had when she was younger.
In middle and high school, Erne never wanted to read, let alone read aloud. She had difficulty with the FCAT examinations.
"I thought reading was hard, I think I didn't have the skills to decode, to understand vocabulary to use my context clues," she said. "I want young kids to feel that reading is fun, reading is interesting and that you don't always have to read a text book. You can branch out and read something you personally enjoy to enrich your reading skills."
Recently, Erne and three other members of the Early Childhood Education Club drummed up interest in reading among the 2- to 5-year-olds at the Children's Creative Learning Center at FIU (CCLC) during Read for the Record Day. As part of the national initiative, they read Quackers, a tale of a kitten who grew up with ducks and thought he was a duck until he met a fellow kitten.
The 3-year-old children were already sitting in a circle when Erne and fellow club leader Irene Delgado entered the classroom, book in hand. They began by reading the title and author's name. Then they asked the children questions about the cover. They pointed out water and lily pads, a duck floating and of course Quackers himself, an orange cat perched on his own lily pad.
Even though the children couldn't read the words, the illustrations were enough for them to follow along with the story, answer basic questions and interpret the emotions of the characters. In some cases, they predicted what would happen next — strong foundations for building good reading skills, according to early childhood education instructor Andrea Adelman of the School of Education and Human Development.
"Reading is part of our curriculum everyday but the fact that we can celebrate literacy together with the Early Childhood Education Club on this day is really special," said Silvia Valdes, the CCLC director. "It gives FIU students the opportunity to have a hands on learning experience in a different type of early childhood setting where children are answering the questions they're asking, they are engaged and want to learn more."
For Delgado, who organized the FIU students who participated in the event with Erne and who led the encore reading of Quackers, it was a welcome opportunity to turn what she read in a textbook into practice.
"I've seen students in elementary who don't have the fundamentals, who don't know the alphabet and they're starting from way behind," she said. "I want to help children develop their early literacy skills and expose them to books at a time when it's critical."
This post "FIU students help children develop an early love for reading" was originally published on FIU News.