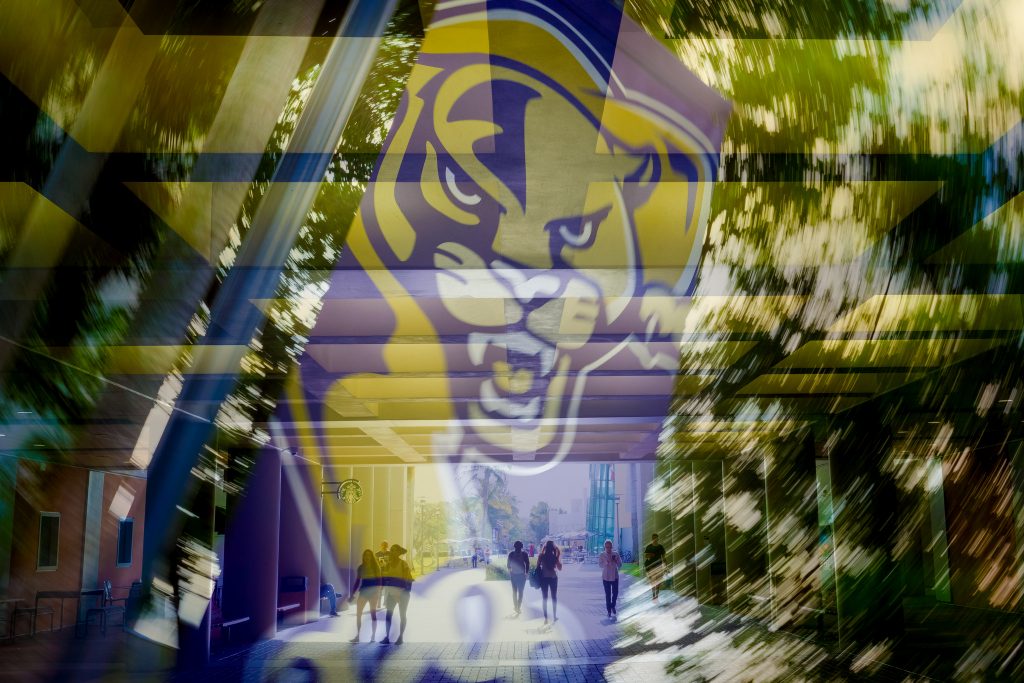 If you meet a student from FIU, there's a good chance that he or she is a first-generation student.
Panthers come from a diverse range of backgrounds, and many of these students come from households where neither parent completed a four-year degree. These students face a unique set of challenges that can range from a lack of knowledge about the college experience to financial difficulties to family responsibilities — all of which affect their progression toward a degree.
In an effort to raise awareness about services offered to first-generation students, as well as to celebrate their incredible achievements, FIU took part in the inaugural National First-Generation Day on Nov. 8. Celebrated on the 52nd anniversary of the Higher Education Act of 1965, National First-Generation Day took place at campuses across the country.
FIU offers a number of different opportunities and services to support first-generation students. Qualified undergraduate students can apply to a special scholarship, which has been awarded to more than 10,000 FIU students.
"It is an honor to be able to work with so many talented first-generation students at FIU," said Joan Casanova Gonzalez, director of Development for Student Affairs and the First-Generation Scholarship Program. "By supporting these students, you are not only helping them achieve their dreams, but also supporting your local community as well. The ripple effect of a degree on these families and communities is significant. It changes lives."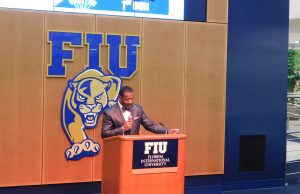 Representatives from the First-Generation Scholarship Program, FIU TRIO Programs, Department of Multicultural Programs and Services (MPAS) and Student Access and Success were at the event held in the GC Pit to speak with and educate first-generation students about resources available to them.
Currently, the university has five of the eight established Federal TRIO Programs, which are outreach and student services programs that have been developed specifically for disadvantaged and first-generation students. At FIU, MPAS and the Office of Student Access & Success operate these programs that assist FIU undergraduate students, as well as the pre-collegiate TRIO Programs for high school students in Miami-Dade County.
The Ronald E. McNair Post-Baccalaureate Achievement Program, a TRIO Program for undergraduates, assists in preparing first-generation students for doctoral studies. As part of the program, students receive funding, waivers for the GRE and graduate school applications, opportunities for publication, and other benefits. Additionally, the Student Support Services Program, which aims to increase retention and graduation rates, provides support for undergraduates through tutoring, counseling and advising.
For high school students in Miami-Dade County who are first-generation, FIU provides support through TRIO Programs like Upward Bound, Upward Bound Math-Science and Talent Search. The Upward Bound programs offer academic support, counseling, and other services. The Talent Search program specifically targets seven schools in North Miami and offers services like tutoring, college counseling and educational field trips.
"The celebration was a success, and we are looking forward to creating awareness in our FIU community on the challenges that first-generation students overcome on a daily basis and the impact of TRIO programs in this institution," said director of Student Support Services Jeannette Cruz.
For more information about the first-generation scholarship, visit http://firstgen.fiu.edu.
This post "Celebrating first-generation students" was originally published on FIU News.