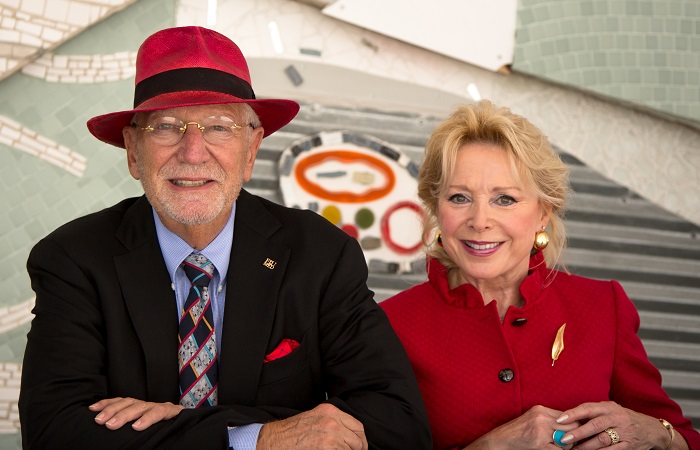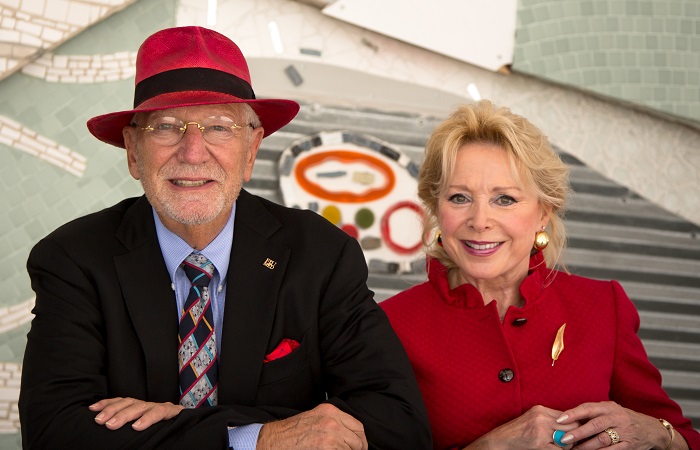 By Clara-Meretan Kiah
FIU benefactor Dr. Herbert Wertheim has been selected for the Florida Inventors Hall of Fame, which recognizes Florida inventors whose achieve­ments have advanced the quality of life for Floridians and Americans nationwide.
An optometrist and the CEO of Brain Power Inc., Dr. Wertheim was the first to discover and produce ultraviolet light dye absorbers for eyeglass lenses, helping millions avoid cataracts and other eye diseases. Dr. Wertheim, who was nominated for the Florida Inventors Hall of Fame by FIU, holds more than 100 patents and trademarks.
Dr. Wertheim and his wife Nicole have supported FIU for decades. Their names grace the university's Herbert Wertheim College of Medicine, Nicole Wertheim College of Nursing & Health Sciences, Wertheim Conservatory and Herbert and Nicole Wertheim Performing Arts Center.
Read more: An interactive look back at 20 years of cultural excellence at the Wertheim Performing Arts Center
For his integral role in the development, establishment and funding of the university's college of medicine, which welcomed its inaugural class in 2009, Dr. Wertheim was recognized by the FIU Board of Trustees as the college's founding chairman.
Ten medical students at FIU, whom Dr. Wertheim personally helped select, have their tuition paid for by the Dr. Herbert and Nicole Wertheim Family Foundation Scholarship. According to the Association of American Medical Colleges, the median amount owed by graduating medical students in the United States is $190,000, but these ten will graduate with zero debt.
Dr. Wertheim served on FIU's Board of Trustees from 2000-2006 and is now a trustee emeritus. He also served on the former FIU Foundation Board of Trustees (now the FIU Foundation Board of Directors) from 1988-2001 and chaired the board from 1999-2000.
An entrepreneur, philanthropist and community leader, he was granted an honorary doctorate of science from FIU in 1996 for his dedication to the university and to his profession.
The Wertheims remain active members of the FIU community, attending such events as the college of medicine's white coat ceremony and meeting with students.
Dr. Wertheim and fellow inventors will be inducted at the 5th Annual Florida Inventors Hall of Fame Induction Ceremony & Gala on September 7, 2018, at the Hilton Tampa Downtown.
The Florida Inventors Hall of Fame is located at the University of South Florida in Tampa and is supported, in part, by the Florida High Tech Corridor Council. The organization encourages individuals of all ages and backgrounds to strive toward the betterment of Florida and society through continuous, groundbreaking innovation. Nominees must have at least one U.S. patent and a connection to Florida.
Click here for a complete list of Florida Inventors Hall of Fame inductees, including biographical information, is available here. For more information, please visit www.floridainvents.org.