A new partnership between FIU and Miami Dade College (MDC) will focus on supporting and enhancing the experience of students who study humanities and paving the way to successful careers. FIU's Ana Menéndez and MDC's Adlore D. Casseus will co-direct the program.
Dubbed "The Humanities Edge: Creating a Pathway to Diversified Scholarship," the program is the result of an Andrew W. Mellon Foundation three-year, $2.85 million grant to assist approximately 5,000 local students pursuing an education in the humanities every year. The program kicks off this summer with a group of about 60 MDC transfer students majoring in art, history and English.
"It's important to provide academic and career pathways for students interested in the humanities," said FIU Vice President for Academic Affairs Elizabeth Bejar, who applied for the grant together with MDC Vice Provost for Academic Affairs Julie Alexander.
"We want to make sure that all the recent emphasis on STEM (science, technology, engineering and math) does not take away from the value inherent in a humanities education," Alexander said. "The 21st century workforce needs both."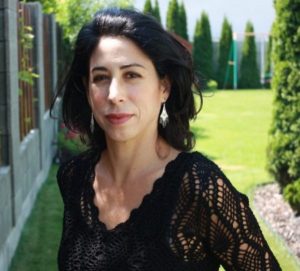 The grant will fund efforts to align curricula for students on the MDC-to-FIU path, making it easier for humanities students to transition to FIU. Additionally, the program will provide internship opportunities, lectures and mentorship by successful humanities graduates and help students find their way to a fulfilling career by customizing an existing career assessment tool.
"This collaboration will help us highlight the study of the humanities as a joyful pursuit in itself and also as the kind of training that, in these rapidly changing times, can lead to a rich and satisfying career," Menéndez said. "I am grateful for this opportunity to serve as co-director and to the Mellon Foundation for giving FIU and MDC a chance to come together to support humanities majors and help diversify scholarship in these disciplines."
Menéndez has worked as a journalist and writing faculty member in the U.S. and abroad, most recently, as a faculty member for the MFA Program for Writers at Warren Wilson College. She also served as a visiting writer at the University of Miami and was an award-winning columnist for The Miami Herald. Menéndez is the author of four fiction books, including In Cuba I Was a German Shepherd, which was a 2001 New York Times Notable Book of the Year and whose title story won a Pushcart Prize. The author and journalist received her Bachelor of Arts in English from FIU and Master of Fine Arts from New York University.
Together, Menéndez and Casseus will identify and drive institutional practices that will support diverse humanities majors at both institutions.
"Humanities is the basis to any field of study, if our students understand how to approach each subject objectively, and with an interdisciplinary frame of thought, it would only enrich their learning experience. Now more than ever is it important to work together towards closing the gap between humanities and other disciplines," said Casseus, who has worked as a Reading and Continuing Education instructor at MDC in the past. "This collaborative partnership gives us a systematic approach that will help our students thrive."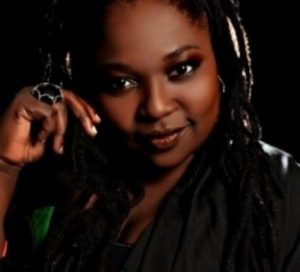 Casseus has also taught English Composition at Florida Memorial University, and Language & Culture at ASA College. Casseus creates interdisciplinary and multidisciplinary, cross-lingual (Haitian Creole and English) curriculum and programming here and in Haiti, where she ran a summer enrichment program for 50 children. She is currently working towards a Ph.D. in Interdisciplinary, Humanities & Culture and Creative Writing from Union Institute & University, where she was also a program advisor.
The partnership will kick off with The Humanities Edge: Summer H.E.ART Program, which will take place August 6-10, 2018 at FIU. The program is designed for MDC students who are close to graduating and wish to pursue a bachelor's in art, history or English at FIU. It will include information sessions, workshops and research opportunities. In addition, this fall the partnership will launch a series of open conversations with prominent members of the community about their careers in the humanities.
For more information on The Humanities Edge: Summer H.E.ART Program or to apply for the inaugural class of approximately 60 students, please click here.
This post "FIU-MDC partnership to support students in the humanities kicks off this summer" was originally published on FIU News.