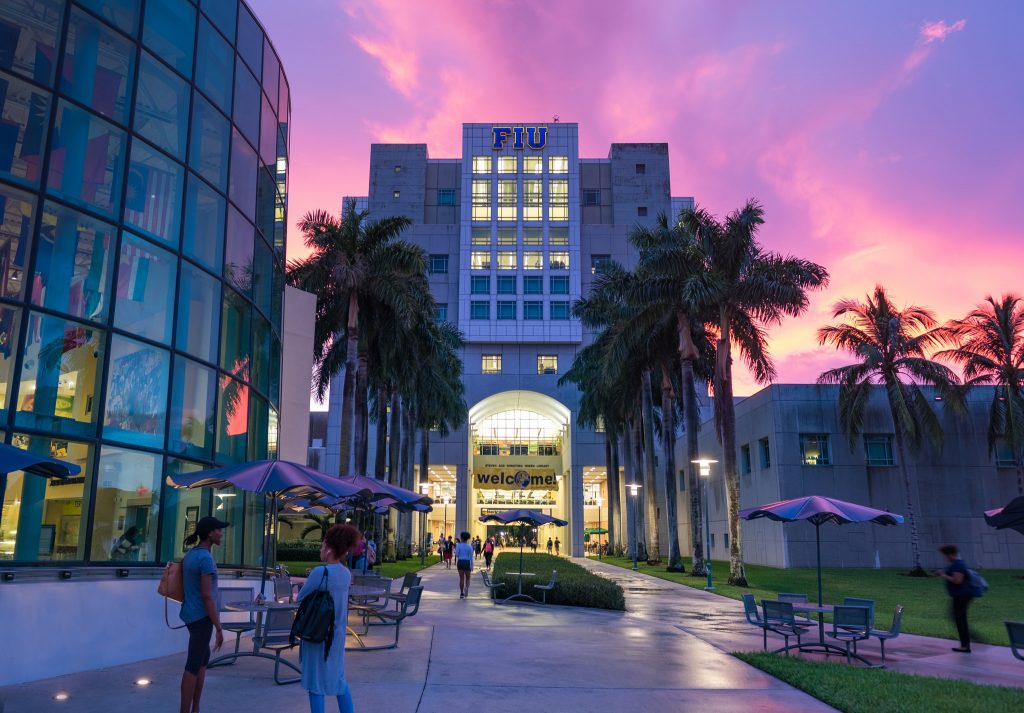 FIU is ready to take flight to reach its Next Horizon. And the entire University community, both past and present, as well as its friends and supporters are invited to celebrate this pivotal moment in its history.
On Saturday, January 26, from 12 to 5 p.m., the Kickoff Celebration for Next Horizon: The Campaign for FIU will be held at MMC. The day will demonstrate how far FIU has come and the future it strives to realize by showcasing what makes it great: its students, alumni, faculty and staff, supporters, work, and vision for the future.
Next Horizon: The Campaign for FIU is a comprehensive initiative to advance the University's Worlds Ahead progress on local and global challenges through serious investments in bold solutions. The $750 million campaign focuses on two pillars—student success and research preeminence—and attracting support for the following objectives: increase scholarships and student support; optimize 21st-century teaching; advance a vibrant, healthy Miami; accelerate research and discoveries; and escalate discovery to enterprise.
"The time has come to raise the bar and get to our Next Horizon," FIU President Mark B. Rosenberg wrote in his New Year's Eve letter to the FIU community. "We need to secure the critical funds to remain a top research institution on the rise and prepare students for the 21st century workforce. We've set ambitious goals and know you're going to help us exceed them!"
The celebration will take place in front of the Charles E. Perry Building (PC) and in the surrounding area, where there will be interactive exhibits featuring the best of FIU, representing colleges and schools, preeminent programs, and centers and institutes. The main stage will feature student performances, followed by remarks reflecting faculty and student success, and President Rosenberg officially launching the Next Horizon campaign. There will be a special reading from award-winning poet and FIU alumnus Richard Blanco, Tony Succar and the Mixtura Band and DJ M Dot will perform, and there will be free food, beverages, and giveaways throughout the day.
Be a part of this special day, and help take FIU to its Next Horizon. Register for the celebration here.