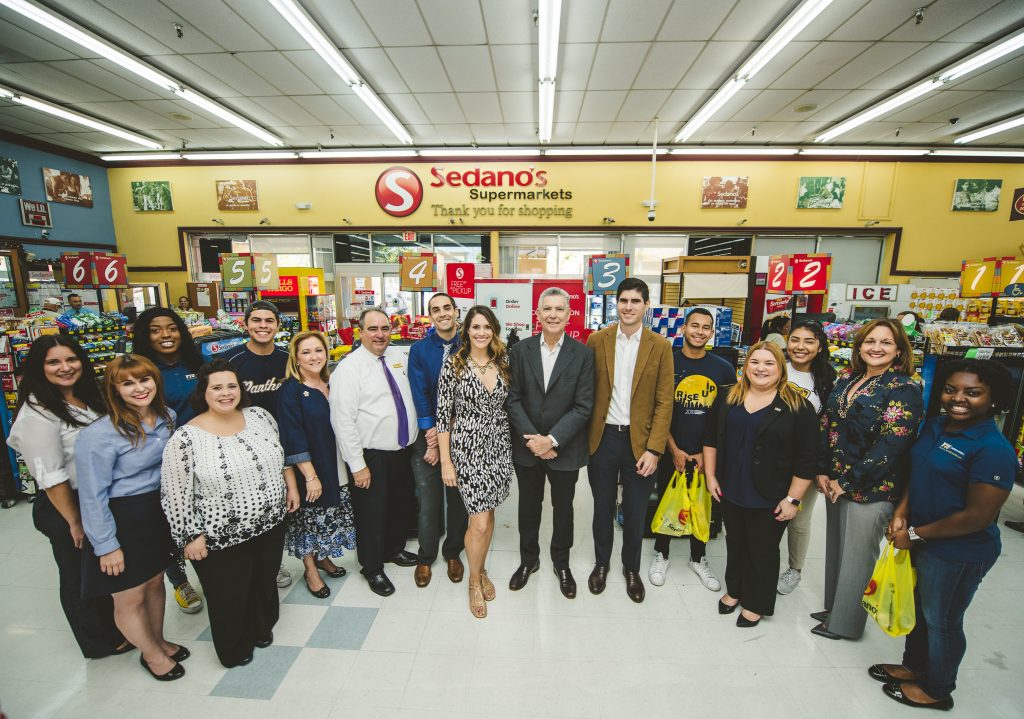 Sedano's Supermarkets recently donated $6,000 in support of the student food pantry at FIU. The pantry, open to all currently enrolled students, is supported entirely by donations and has grown in demand considerably. Since opening its doors in 2014, the pantry has seen a 700 percent increase in visits.
Located at both MMC and BBC, the pantry has been visited more than 2,500 times this academic year and distributed over 15,000 pounds of food.
"We are immensely grateful to Sedano's Supermarkets for their contribution to the pantries," said Joanna Garcia, associate director for the Center for Leadership & Service, which runs the pantry. "Their donation will enable us to purchase an estimate of 10,000 pounds of food during the course of a year, allowing us to keep the pantries' shelves stocked to serve students in need."
Sedano's Supermarkets' contribution to this critical student resource supports the Next Horizon campaign, a landmark fundraising effort to accelerate student success and research excellence at FIU. If you are interested in supporting the student food pantry through the Next Horizon campaign, click here.