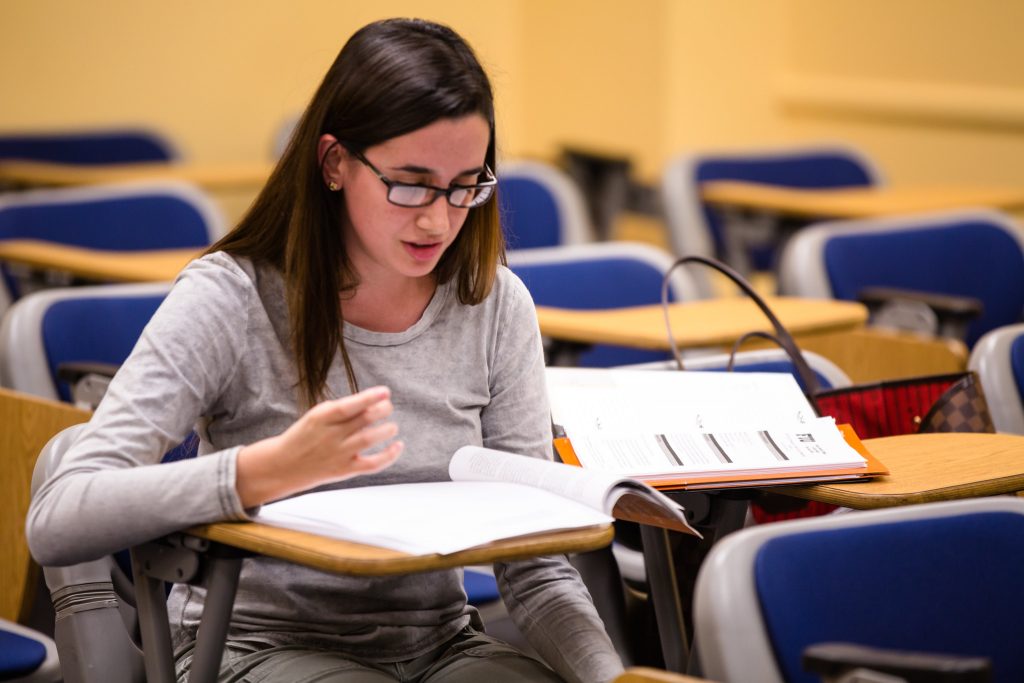 –By Isabel Gamarra for FIU News
With funding from the Andrew W. Mellon Foundation, The Humanities Edge at FIU is sponsoring three $5,000 awards to develop and deliver innovative outreach projects that promote the humanities in public schools (K-12). Faculty and staff are encouraged to apply now.
The Humanities Edge is an academic and career development program for MDC-to-FIU transfer students majoring in the humanities. This pathway partnership between Miami Dade College and FIU creates a rich academic experience to help students maintain an interest in the humanities, while supporting their transition to university. The centerpiece of the program is a week-long summer research and writing program designed for 60 transfer students majoring in history, English and art.
Public and private industries are showing increased interest in graduates with a background in humanities to inform their communications, business practices and culture.
"This is to encourage all those young students who paint and write and dance to stick with what they love," said Ana Menendez, the FIU Humanities Edge program director. "With so much emphasis on STEM careers, we want to support projects that help remind students that the study of the humanities is not only valuable in itself, but it can also be a joyful path to a viable career."
The competition is open to FIU faculty and staff in all humanities disciplines, including the digital humanities, art, art history, history, English, philosophy, performing arts, modern languages, classical studies and gender and ethnic studies.
In addition, to these grants, the Humanities Edge recently closed two $10,000 grants applications for joint research projects in the humanities for faculty members, librarians, students and museum curators at both institutions. Winners of the grant will be announced in June.
The program also provides financial resources as well as mentoring, internships, research opportunities and career workshops to the approximately 5,000 students majoring in the humanities at both institutions.