Florida International University has appointed five prominent South Florida leaders to serve on the FIU Foundation Board of Directors: Carmel J. Barrau, M.D., Noel J. Guillama-Alvarez '99, Chad Moss '94, Thomas "Gene" Prescott and Carlos Alberto Sabater '81.
"We are privileged and honored to have these exceptional individuals join our Foundation Board of Directors," said Howard R. Lipman, CEO of the FIU Foundation, Inc. and senior vice president for University Advancement. "The FIU Foundation is instrumental to our university's commitment to provide the finest teaching, leading-edge research, and service to our local and global communities. The experience and expertise of our new board members will prove invaluable to drive the progress of our dynamic university and its Next Horizon campaign."
The five members are: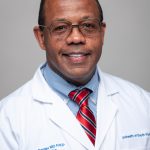 Carmel J. Barrau, M.D., FACP is one of the co-founders of FIU's Herbert Wertheim College of Medicine and is founder and president of Unihealth of South Florida Inc., a group medical practice in a Miami underserved area. Originally from Haiti, he completed his specialty in internal medicine at Jackson Memorial Hospital, has practiced medicine for over 20 years, was the first Haitian American appointed to the Board of Medicine in Florida, and served as president of the Association of Haitian Physicians Abroad, Florida Chapter. Dr. Barrau is chair of the Dean's Advisory Council for the Herbert Wertheim College of Medicine and initiated a scholarship for minority students at the college.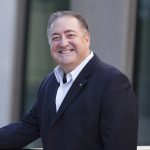 Noel J. Guillama-Alvarez '99 is an entrepreneur and inventor and serves as CEO and founder of Quantum Innovations, Inc. in West Palm Beach, a group of healthcare technology and services companies. He is founder and chairman of MediXall Group, Inc. in Fort Lauderdale, a health care e-commerce platform. Guillama-Alvarez was founder and president of Metropolitan Health Networks, Inc. in Boca Raton. Prior to entering the healthcare space 30 years ago, Guillama-Alvarez was a real estate broker, developer and commercial contractor.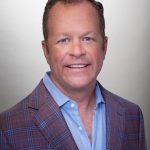 Chad Moss '94 earned his bachelor's degree in construction management from FIU and is currently executive vice president at Moss & Associates, LLC, one of the largest privately held general contractors in the southeast U.S., handling commercial, institutional and residential projects. Prior to joining his family-owned firm, he served as an assistant field engineer, project engineer, project manager and account manager. He serves as president of the Moss Foundation, a nonprofit organization established to provide a platform for community initiatives and partnerships he is involved with. The Moss School of Construction, Infrastructure and Sustainability in the FIU College of Engineering & Computing was named in his honor, in recognition of the largest gift ever made to FIU by an alumnus.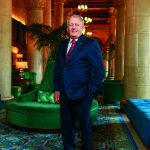 Thomas "Gene" Prescott is owner and president of The Biltmore Hotel, a National Historic Landmark in Coral Gables, Florida, and sole shareholder of Seaway Hotels Corporation (parent company). A certified public accountant, he was a management consultant in the U.S. and Italy for Olivetti, and served as an officer and director at a number of publicly owned companies before purchasing interests in a variety of business ventures.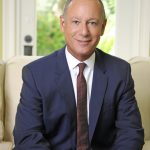 Carlos Alberto Sabater '81 earned his bachelor's degree in accounting from FIU and is a certified public accountant and a senior partner at Deloitte, most recently serving as the managing partner of the Americas region for all of Deloitte's businesses. Prior to that, he served as the CEO of Deloitte's Global Audit Business and has served on the board of directors of Deloitte's member firms in the U.S., Mexico, Latin and Central America, the Caribbean and Bermuda.