Completion Scholarship Gave Wisdom Offor '18 a Boost
For some seniors, just a few hundred dollars could mean the difference between completing their course load and graduating on time, or never finishing their degree.
Nationally, approximately 15 percent of college students drop out with 75 percent of their credits completed, mainly for financial reasons.
But at FIU, these students have the opportunity to receive "completion scholarships" that could change their outlook on the final year of school. One such opportunity, supported by the Braman Family Foundation, offers students in their final year at FIU and Miami-Dade College $1,000 scholarships to expedite the completion of their degrees.
Wisdom Offor '18, an FIU Track and Field star who earned a bachelor's in sports and fitness, was one of the first recipients of the Braman Family Completion Scholarship. Though he had received Athletics and first-generation scholarships throughout his time at FIU, it just wasn't enough to cover all his expenses; and a busy schedule of studying and track meets left him little time to work a job outside of school.
Offor says earning the scholarship, which also provided him a success coach to plan his short- and long-term goals, "was a blessing." He subsequently headed to nursing school and hopes to combine his degrees in a career as an orthopedic nurse working with athletes.
 Forensic Chemist is a Family First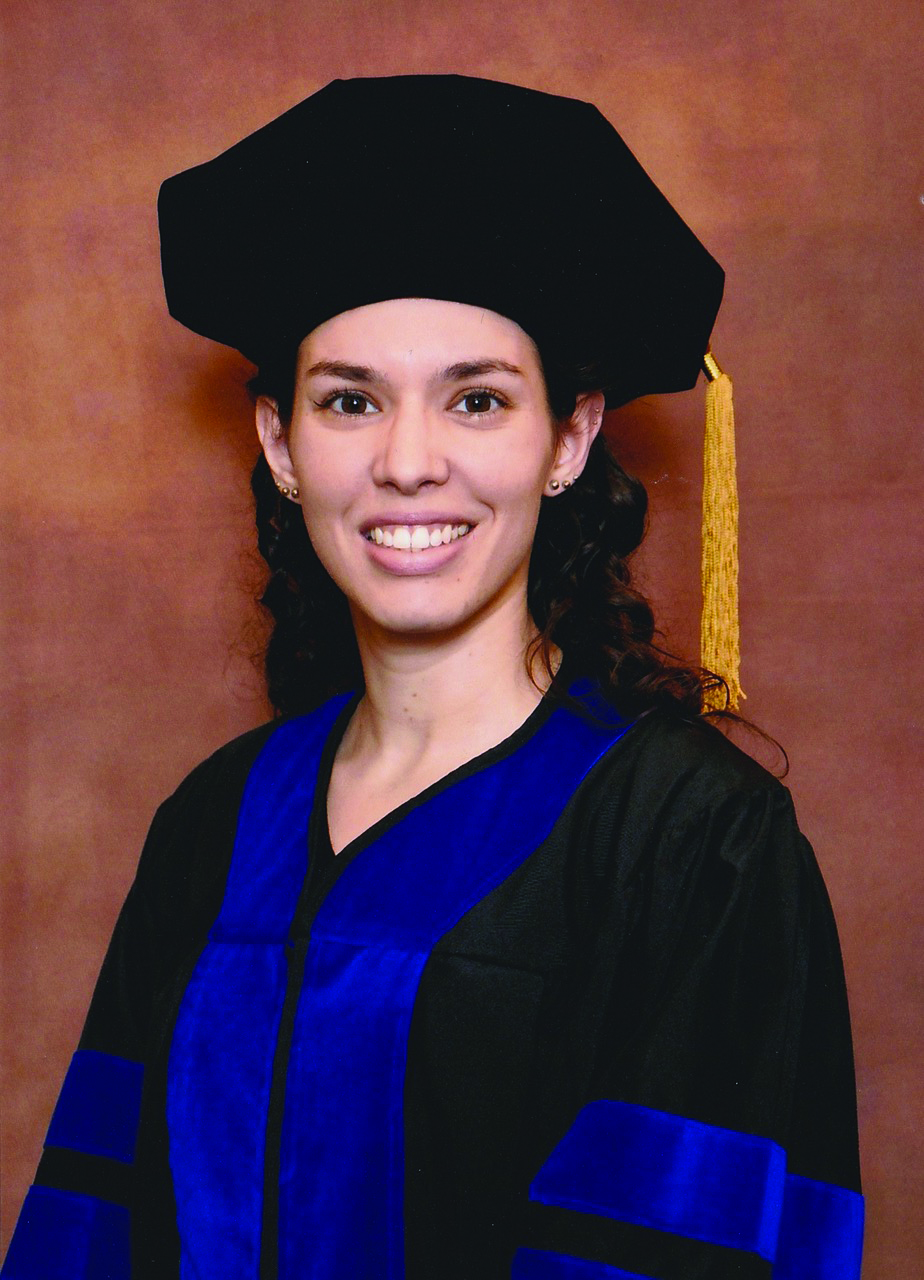 Ruthmara "Ruthie" Corzo Ph.D. '18 has always had an affinity for science. Her favorite childhood toy was a microscope her parents gave her. High school teachers helped Corzo find her love for chemistry.
Born and raised in Miami, Corzo attended FIU and earned her bachelor's degree in chemistry, focusing on forensic chemistry.
One of only a few universities offering a graduate degree in forensic chemistry, FIU was the obvious choice for a graduate education. Corzo is the first in her family to earn a Ph.D.
Working alongside professor Jose Almirall in the Department of Chemistry and Biochemistry, Corzo helped develop an ink database that can link different documents to a particular counterfeiter. She developed this counterterrorism tool for the Homeland Security Investigation Laboratory.
Corzo's efforts also extend to the courtroom. Currently, there is no standard for forensic practitioners to follow when presenting findings at trial. Corzo's research focused on applying the likelihood ratio – a measure of the quality and relative rarity of the evidence. This method, now being tested, provides a numerical interpretation of the evidence instead of the more subjective tools currently used.
After graduation, Corzo continued her research as a postdoctoral researcher at the National Institute of Standards and Technology.