–By Ileana Varela for FIU News
When she opened the door and saw the two women standing there looking like a hazmat crew—face mask, face shield, gown, gloves—Nelly Iturregui couldn't help but laugh.
"She said, doctora? Then she put her hand to her mouth and started giggling. We all laughed," said Jessica Oliveira, a physician assistant with the Green Family Foundation Neighborhood Health Education Learning Program (NeighborhoodHELP).
Most of the NeighborhoodHELP team is working remotely. But Oliveira and fellow physician assistant Catherine Bussatto are still making house calls for patients, like Vicente Iturregui who requires special care. They also took along groceries and medicine refills for the Hialeah couple who is unemployed and homebound.
"We called ahead and told them we were going to look a little scary," Oliveira said. "The personal protective equipment (PPE) is really to protect them from us."
Oliveira said working in PPE is a bit uncomfortable. "The hardest part was not being able to put our arms around them and greeting them with a warm hug."
Helping underserved neighborhoods
NeighborhoodHELP is the signature program of the FIU Herbert Wertheim College of Medicine. It is a service-learning program that immerses medical students in the community. Alongside nursing, social work and physician assistant students, they learn firsthand about the social determinants of health. The socioeconomic factors like poverty, education, employment and access to services that can affect health and health outcomes.
The program also offers health care services in the home and through mobile health centers. Due to the COVID-19 pandemic, the mobile units are not operating. But medical providers are still offering primary care and behavioral health services through telehealth. And the NeighborhoodHELP Outreach Team continues to connect households to services in the community.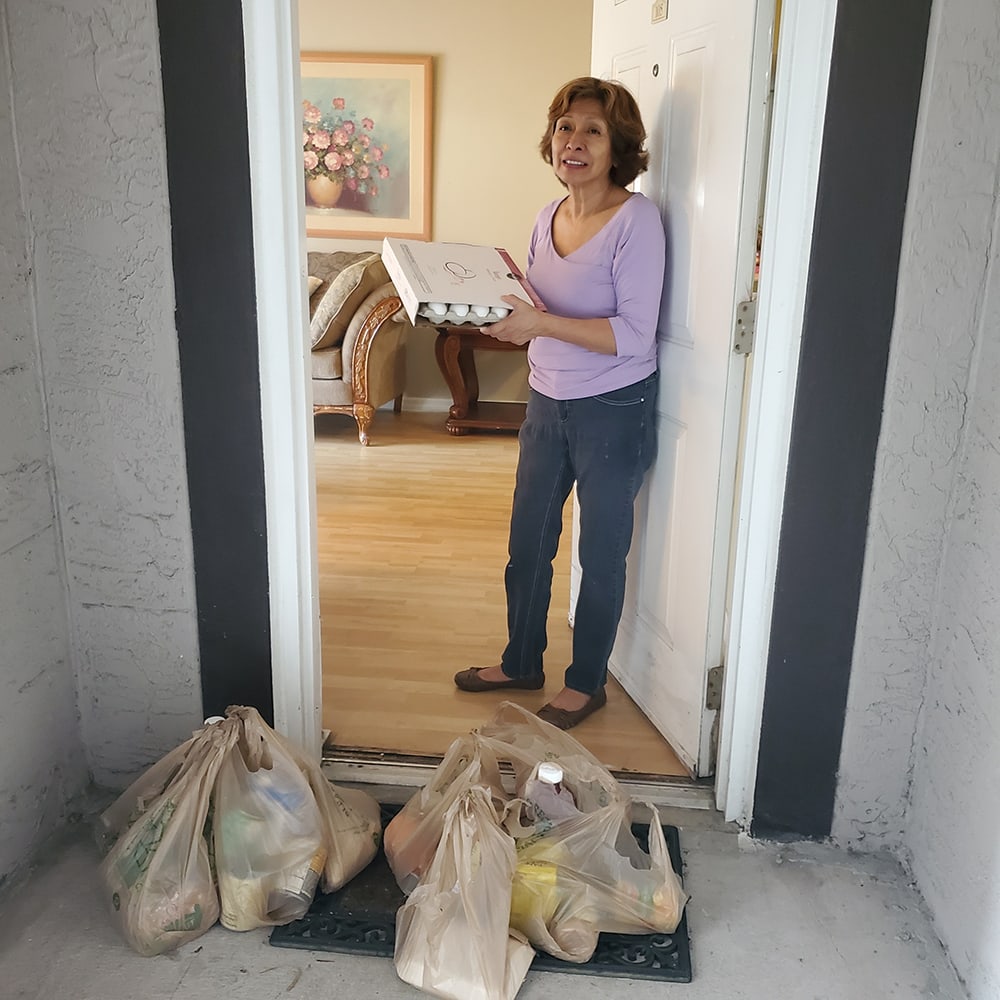 Reaching out
The Iturregui family is one of more than 800 households enrolled in NeighborhoodHELP. Most are people with limited resources and little or no health insurance. The COVID-19 pandemic has made things worse for these vulnerable communities.
"We have been calling each and every one of our hundreds of households to find out how they are doing and what we can do for them," said Virama Oller, director of the NeighborhoodHELP Outreach Team.
Each call is an opportunity to find out if a household member has been exposed to or has symptoms of the virus. It is also a chance to educate them on social distancing and other preventive measures.
"This is extremely important because minorities—blacks and Hispanics—and the socioeconomically disadvantaged experience health disparities and social conditions that put them at higher risk for contracting the virus," said Dr. David Brown, chief of Family and Community Medicine. "We want to help them stay healthy."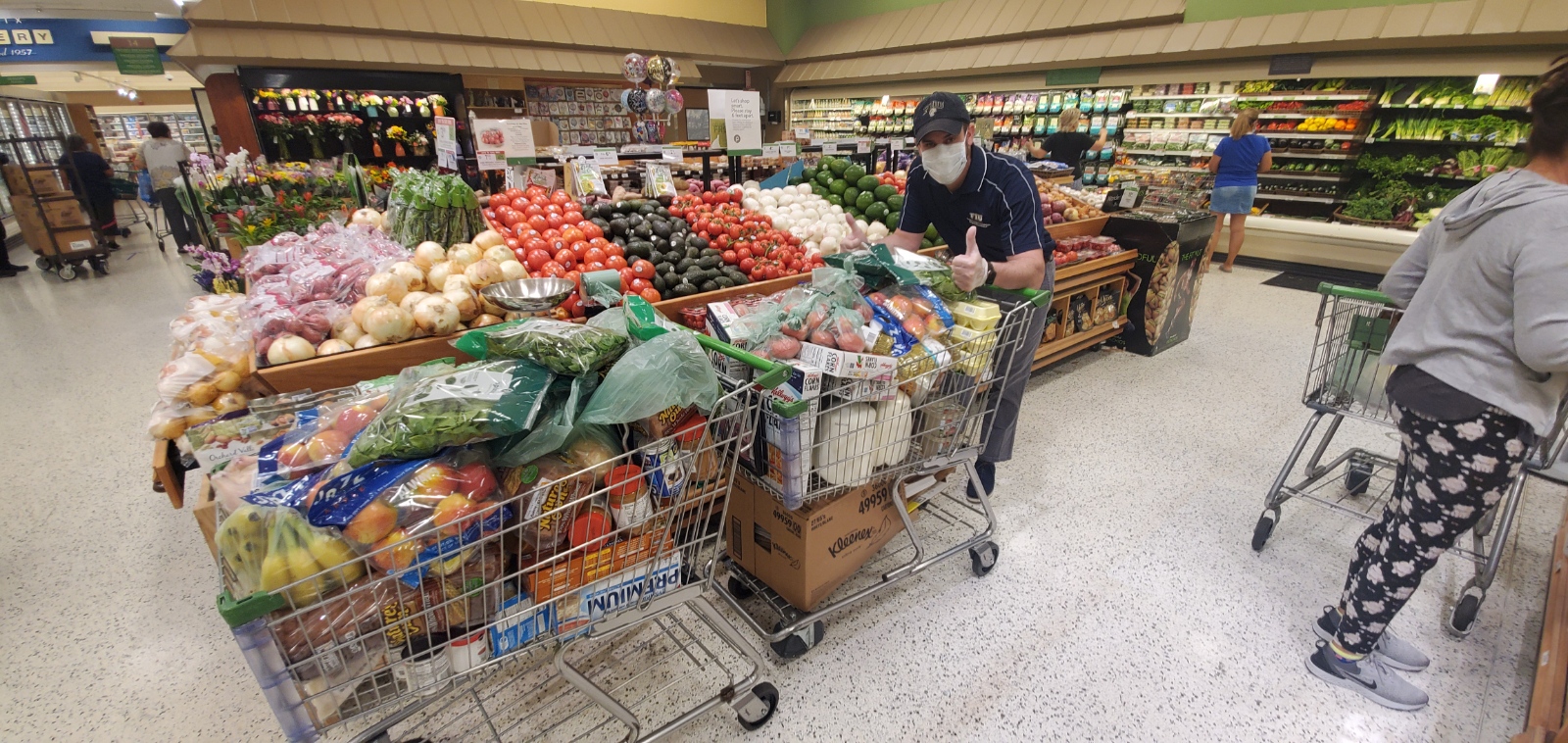 Adapting to the new normal
Medical staff and students are using telemedicine to stay in touch with households and assess their needs. If necessary, patients are seen at the FIU Health Faculty Group Practice on the FIU campus.
Many households are experiencing food insecurity during the COVID-19 crisis. The team is collaborating with West Kendall Baptist Hospital to deliver food to NeighborhoodHELP members in West Kendall. Donations from medical students, faculty, friends and community partners allow the team to buy groceries for other needy households.
Neither social distancing nor distance is keeping the NeighborhoodHELP team from doing its job. When a household member recently requested a walker, an outreach specialist delivered it to the man's door. Then waited safely more than six feet away until it was taken inside.
And when another household member called feeling ill and afraid that she might have the virus, the team went to work. They connected her to her doctor, to a behavioral health provider, and to food resources in her community. They were able to help, even though she was more than a thousand miles away, temporarily in New York.