When the COVID-19 pandemic struck and FIU announced its shift to remote learning and work in March, leaders of the FIU Foundation knew the university's Next Horizon capital campaign would need to be placed on pause to address a more immediate need: Students, faculty and staff, and the surrounding community were suffering, and the Foundation was in a position to help.
So the organization shifted focus and began raising money to help the university provide emergency relief to Panthers and the community.
"It's about our priorities as an institution. FIU takes care of our own. We are a family, and we saw that our family was in increasingly dire need as this pandemic stretches on," said Howard Lipman, CEO of the FIU Foundation.
Thus, the university activated FIUstrong, a disaster relief initiative that has previously been activated in the aftermath of hurricanes. The initiative this time raised money for three funds: the Panther Protection Fund to support students; the FIUstrong Fund to support faculty and staff as well as students; and the SOBEWFF® & Chaplin School Hospitality Relief Fund to support independently owned restaurants and bars in South Florida impacted by the pandemic.
The spirit of FIUstrong extended beyond the Foundation to the whole university. Each of FIU's 11 colleges and schools boosted FIUstrong by reaching out to their alumni and constituents to ask for support. And through the Ignite Campaign, faculty and staff pitched in as well.
Recognizing that their children's peers were struggling, parents of FIU students donated to the Panther Protection Parent & Family Fund. Students showed support for each other through the Student Government Association's "Blue and Gold" campaign to give $1 to the Panther Protection Fund. The Division of External Relations, Strategic Communications & Marketing sold T-shirts featuring a popular cartoon depiction of Roary in support of FIUstrong.
The collective effort raised more than $2.6 million for emergency relief from more than 2,880 donors – a true show of community support. Together, they helped relieve the financial burdens of 997 students and more than 500 local businesses suffering as a result of the pandemic.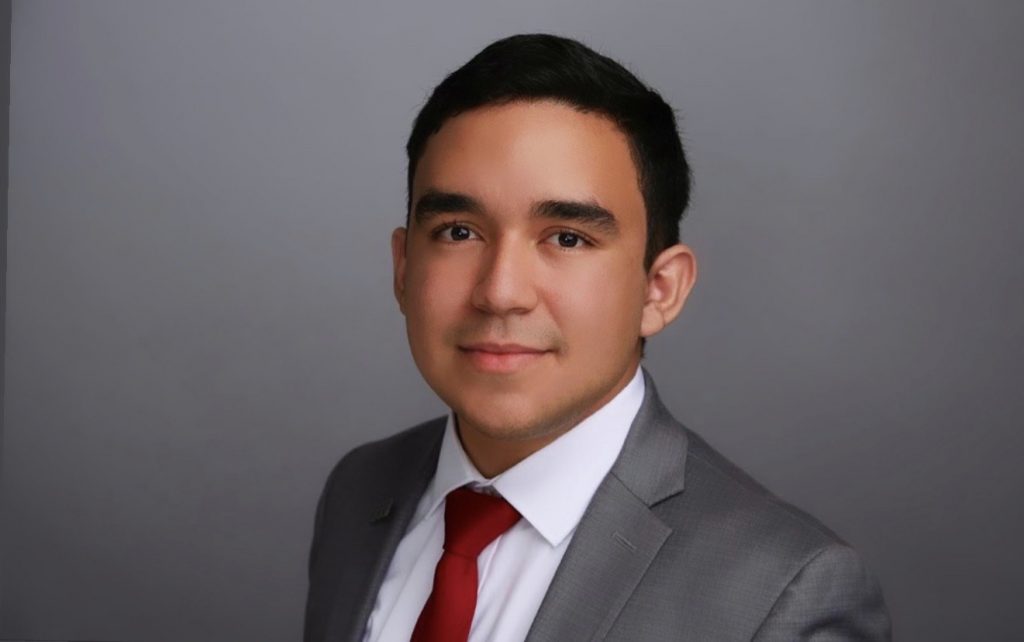 Elias Castilla Marquez, an international relations major and member of SGA, was among the hundreds of students who received emergency relief aid from FIUstrong. The financial intervention helped him equip his home with the technology he needed to successfully transition to remote learning.
"I was afraid of not being able to finish my spring semester," Castilla Marquez said. "Fortunately, I had financial support from FIU that helped me overcome this. Your generous contributions to the FIU Foundation help students like me succeed during these unprecedented times – preparing us to face and tackle any future societal challenges and be Worlds Ahead."
The 2019-2020 fiscal year ultimately ended on a high note for the Foundation, which raised a record $75 million toward its $750 million campaign goal in support of student success and research excellence. But to quickly pivot to meet the immediate needs of FIU's students, faculty and staff, and the community in which it resides is remarkable, Lipman noted.
"Everyone is hurting in one way or another as a result of this pandemic, but still the entire community came together to bolster Panthers in their time of need," Lipman said, "and for that, the FIU Foundation is grateful."