–By Maria Rojas
At FIU, we often say creating an endowment lets donors leave a legacy. But what does that really mean for a donor and for FIU?
An endowment is a safety net for FIU's future, a way to ensure the impact of a contribution endures.
When donors initiate an endowment, their principal gift, a contribution of money or other financial assets, is invested. Though it may not start supporting university efforts for a few years (usually four to five), this process ensures the principal gift amount will always remain intact and earning.
Endowments are essential to the long-term health of any university. They are safely invested and go on to provide a reliable, steady source of income. They may support faculty salaries, help students to pay tuition, maintain the physical or digital environment, and contribute to FIU's mission and vision—all while adhering to the donor's wishes.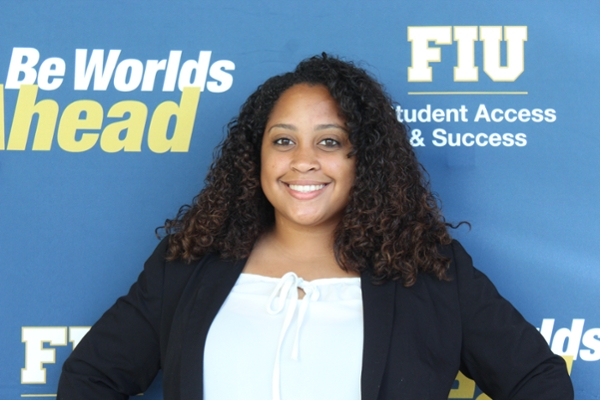 "As a family of FIU alumni, we wanted to be a part of legacy giving," says Debbie Milam '87, whose family established the Milam Family First Generation Scholarship Endowment in 2016, as well as other gifts to the university, which has been an important part of their lives. "When we created the Milam endowment, we knew that future generations could be impacted by the giving we do today."
In addition to this endowment, Milam has supported Fostering Panther Pride (which supports former foster youth and students experiencing homelessness), Johnson Scholarship Foundation gifts for students with disabilities, and scholarships for students at the Nicole Wertheim College of Nursing & Health Sciences, where she earned her bachelor's degree in occupational therapy.
"We feel so blessed, because [by] investing in education, we knew we are a part of helping the students create a brighter future for themselves and their families."
Endowments spark a kind of positive feedback loop: They increase scholarships, elevate research, help recruit and retain accomplished faculty and promising students, and more. All this increases our university's rankings, which, in turn, attracts more funding, both public and private.
The State of Florida matches endowment funds for first-generation scholarships, currently at two dollars to every dollar raised. Because of the state's first-generation match, the Milam Family First Generation Scholarship Endowment's impact has tripled.
Philanthropy accelerates our rise to excellence
The importance of endowments is also reflected in their use as criteria in university rankings. For instance, the State of Florida weighs endowments to determine eligibility as a preeminent state research university (FIU is designated an emerging preeminent state research university).
The current COVID-19 crisis and the economic downturn it has created show more clearly than ever that endowments are vital to the secure future of any university—they support us through difficult times, let us flourish and expand, help us attract and retain the best faculty, and, most importantly, give us the means to keep our learners where they belong—in school.