–By Tatianna Basanta
Three years ago, the College of Communication, Architecture + The Arts and the Philip E. and Carol R. Ratcliffe Foundation sought to give FIU art and design students the tools they needed to turn their ideas into profitable businesses – and thus the Ratcliffe Art + Design Incubator (RA+DI) was born. RA+DI recently received $2.5 million from the Ratcliffe Foundation, the third gift it has awarded to the initiative.
Each year, a new cohort is selected to work with two faculty designers. The designers oversee the fellows' development of startup businesses or patents.
Now with three cohorts in the books, FIU News caught up with some former RA+DI fellows to see what they were up to and how the incubator gave them their head start into the business world.
Latricia M. Russell '21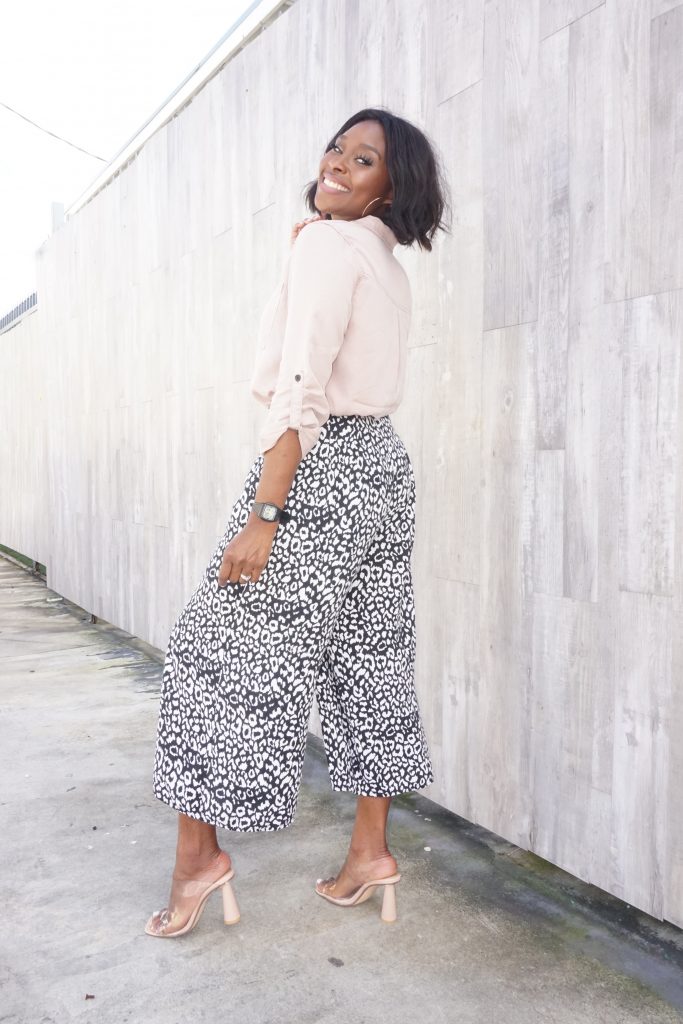 Russell (@lrbeautyco) joined the incubator in 2018 and is now the owner of LR Beauty Co., her namesake beauty brand that offers professional makeup, skin therapy and hair braiding. She discovered the incubator while on her way to class one day and asked Jacek Kolasiński, director of RA + DI, about renting out space for a beauty event she was hosting. Kolansińki ended up explaining how the fellowship program could actually grow her business and encouraged her to apply.
How has the incubator helped you grow or launch your beauty brand and career?
The incubator helped me to launch the next phase of my business, which was converting from a travel studio experience, where I drove to and serviced clients on-location exclusively, to now being able to service clients from my beauty studio, in a safe, clean, intimate setting.
How has the incubator helped you in your personal goals?
I'm a thinker. I like to plan everything before taking action but being introduced to the "Design Thinking Process," that is covered at the incubator, has helped me to not just plan, but act on the plan. I feel more confident about testing my ideas, and now, affectionately refer to the incubator as "a space for doers."
What is your favorite part about creating, growing and working in LR Beauty?
I would say the opportunity to use my gifts to generate income while impacting the lives of others. Whether it's the actual service they come in to receive, a word of encouragement, advice or connecting them with someone in my network who can help them with something they are working on, I'm always looking for opportunities to help, beyond the chair.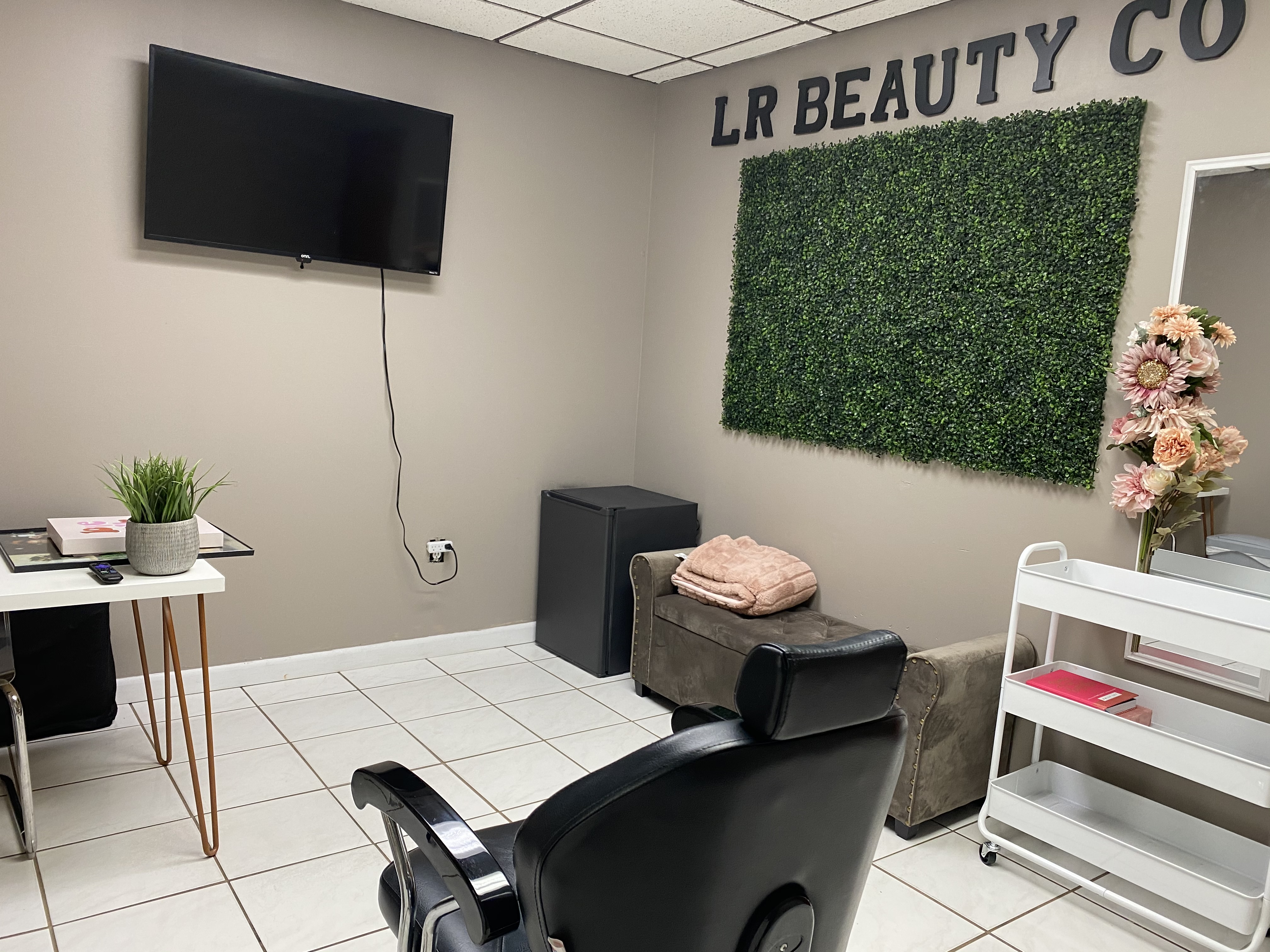 Second, my life is full in the most important ways. I am married with three children, all under the age of 8 years old so creating my own work schedule and finding a work-life balance that works for me has been essential! I also like that my children are seeing me create, grow and work in my own business and that expands their ideas of what they believe is possible for them.
How has LR Beauty grown since you finished your fellowship?
I finished my fellowship in the Spring of 2020 when we were working remotely, due to the pandemic. I immediately second-guessed my entire business model, but quickly pivoted and got creative about new offerings that would allow my business to triple its income, in such a short period of time.
Denis Rovinskiy '19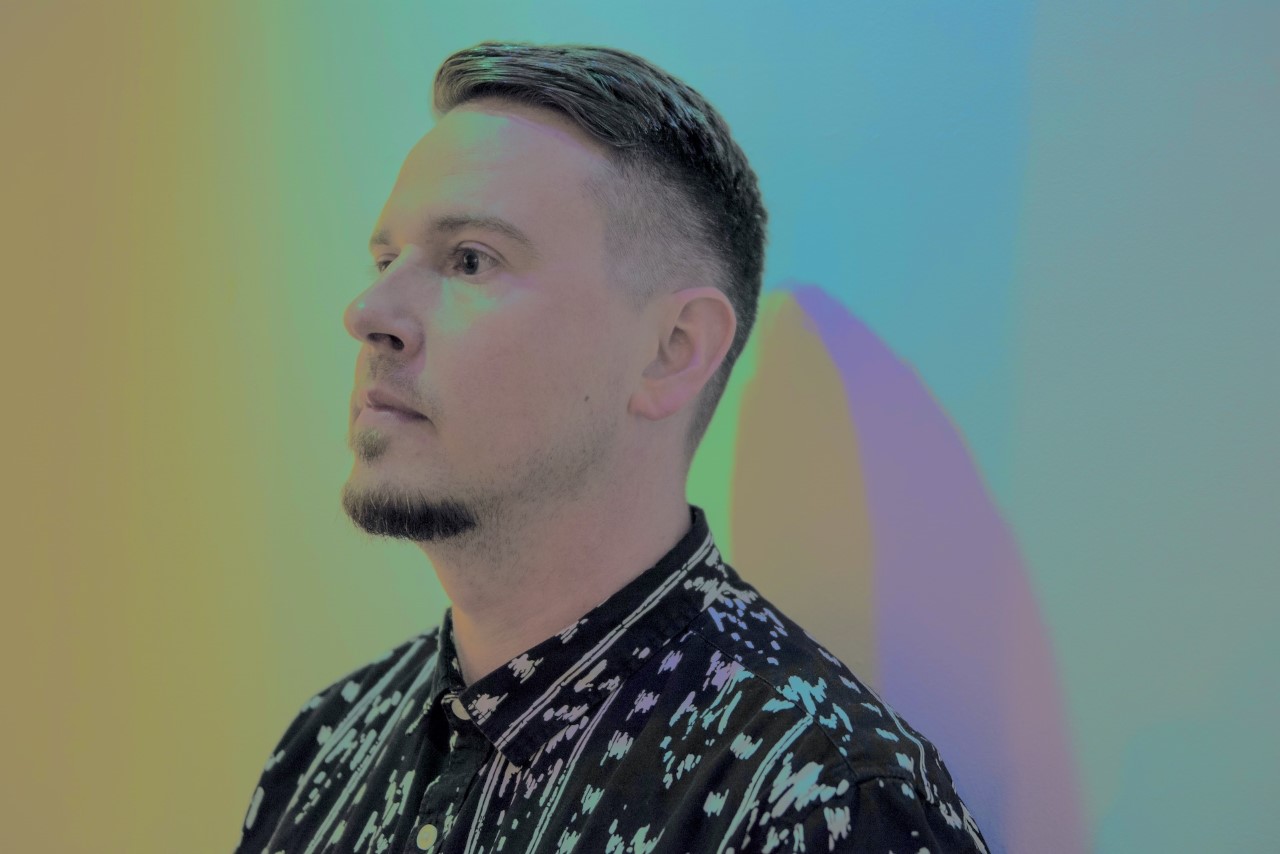 Rovinskiy (@deniscccp) is a two-time FIU graduate, artist, RA+DI 2018 fellow, and a former MBUS Leadership Engagement And Development Students (LEADS) member ('17). He joined both the incubator and MBUS Leads because of the experiences both programs provided "beyond the classroom."
His work focuses on kinetic installations that use sound and light as a means of expression. Growing up in Russia, Rovinskiy didn't think a career as an artist was in his future, however, he recently opened up his own art studio and has been featured in various online exhibitions since the start of COVID-19.
How have the incubator and MBUS Leads helped you grow or launch your studio and career?
The incubator created a base for thinking like an entrepreneur, and MBUS Leads introduced me to professionals working in architecture, communications and the creative fields.
It gave me great exposure outside the classroom and allowed me to connect with gifted students and professionals in my industry. It definitely helped me grow, gain confidence and laid the foundation for working independently and pursuing a career in the art world.
How have they helped you in your personal goals?
My personal goals are to be fulfilled creatively. The incubator and MBUS Leads showed me the path to becoming an artist and how to not starve doing it!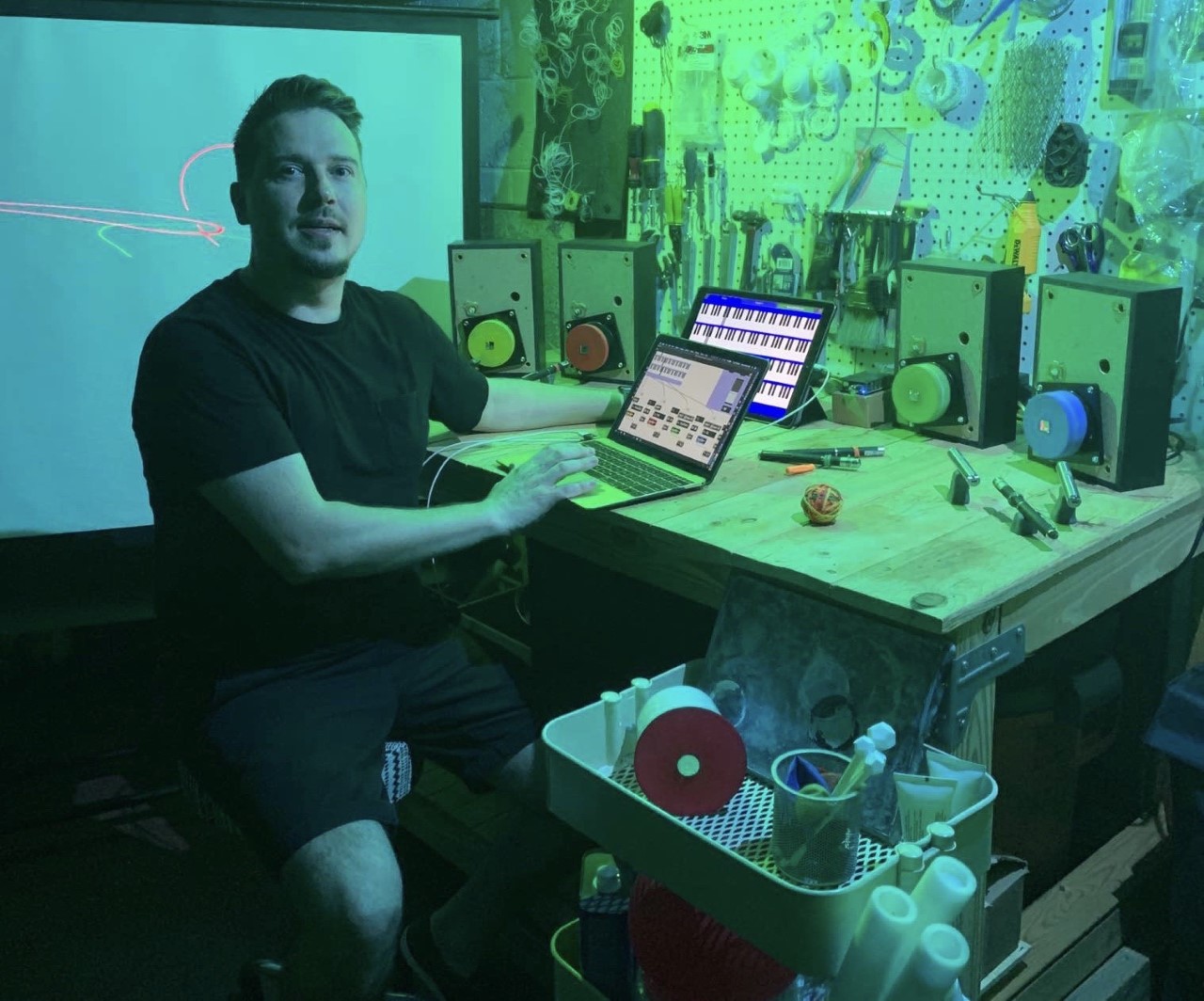 What type of pieces does your studio focus on?
I have been focusing on programming and coding sound and light installations and, gearing them for digital presentations due to COVID-19. The physical installations, however, are my real passion – allowing for a transformation of the space around the viewers and their total immersion into the sound and light. For now, though, I am directing the visual onto a projection screen and showing them virtually. So far, I have done two live iterations.
Quincy Chery '18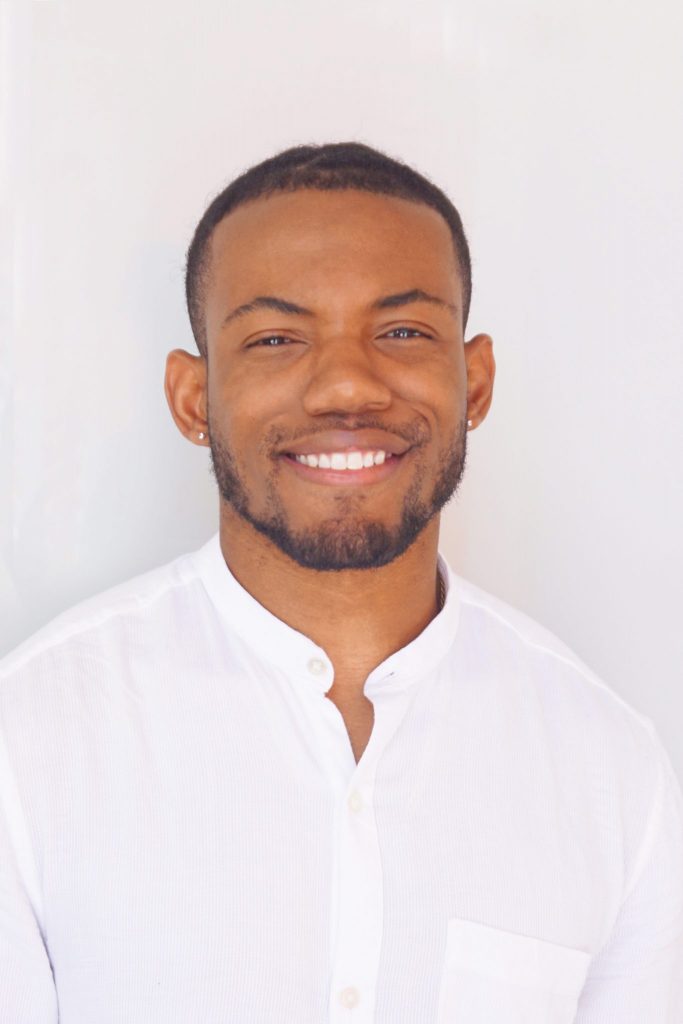 Chery (@cuttinggallery) is an artist and professional barber. He was a fellow in the incubator's first cohort and is now the owner of the Cutting Gallery, a barbershop and art gallery storefront in Miramar, FL. The grand opening for the Cutting Gallery is taking place later this year. He discovered the incubator when Kolasiński noticed his self-made phone case and asked about the other designs he had. Before opening his own store, Chery would take the money he made from cutting hair to mass-produce his own products.
What was your RA + DI project?
My project was a brick-and-mortar store where people were able to come in and shop from. I have always had a passion for creating different things whether that be stickers, t-shirts, shoes, joggers, phone cases, etc. And a lot of what I would create people would buy, so I designed my project around this concept.
How has the incubator helped you grow or launch your business?
The program helped me structure and lay out my ideas more clearly. And essentially, I took my project idea of a brick-and-mortar store and combined it into my barbershop business.
Being involved in the incubator also allowed me to meet and connect with some truly talented artists. And now with my store, I get to showcase and expose their work to the community. As an artist, one of the things that hinder us the most is, you can be talented, but no one sees your work. I really wanted to take what I learned in school, and the connections I made, and combine them to benefit the art community.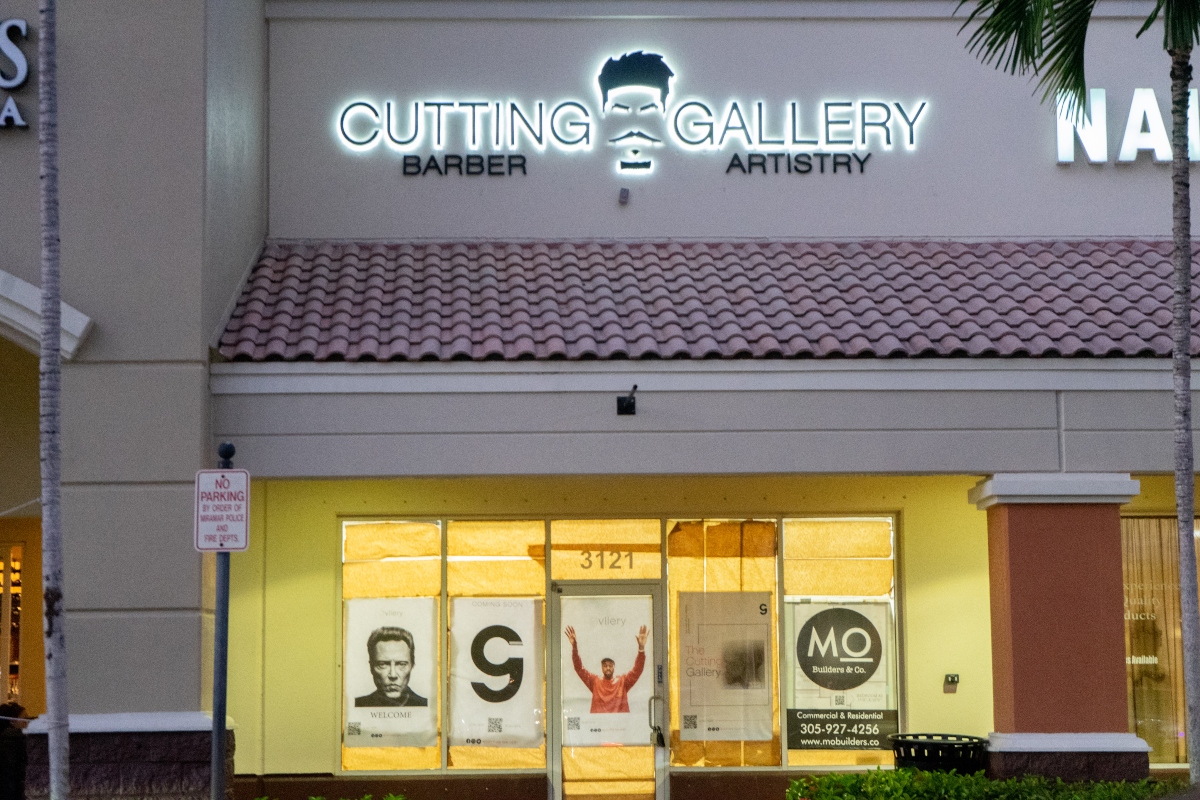 How does it feel to be a sole entrepreneur at only 32?
Honestly, it feels great to have accomplished so much, but I always want to do more. Every day is rewarding, even when the days are long because I'm doing what I love.
Whether it is current or former fellows, the incubator has given each of them a space to turn their ideas into reality.
To learn more about the Ratcliffe Art + Design Incubator visit, http://carta.fiu.edu/ratcliffe/