Dr. Agatha Caraballo '02, Ph.D. '12, an associate teaching professor in the Department of Public Policy and Administration, recently made a planned gift to FIU to establish a memorial scholarship in honor of her late friend, Dr. Donna Comrie Ph.D. '13, a fellow FIU alumna and popular adjunct faculty member.
Dr. Comrie was an educator, entrepreneur, mentor and friend. A fierce advocate for underrepresented children and champion for access to education, she dedicated her career as a school principal to serving kids' needs. She also launched Comrie Consulting to support the performance and financial needs of schools and nonprofit organizations; and she later founded MathTech 360, an online instructional program that works with individual learning styles to help minority children succeed in mathematics.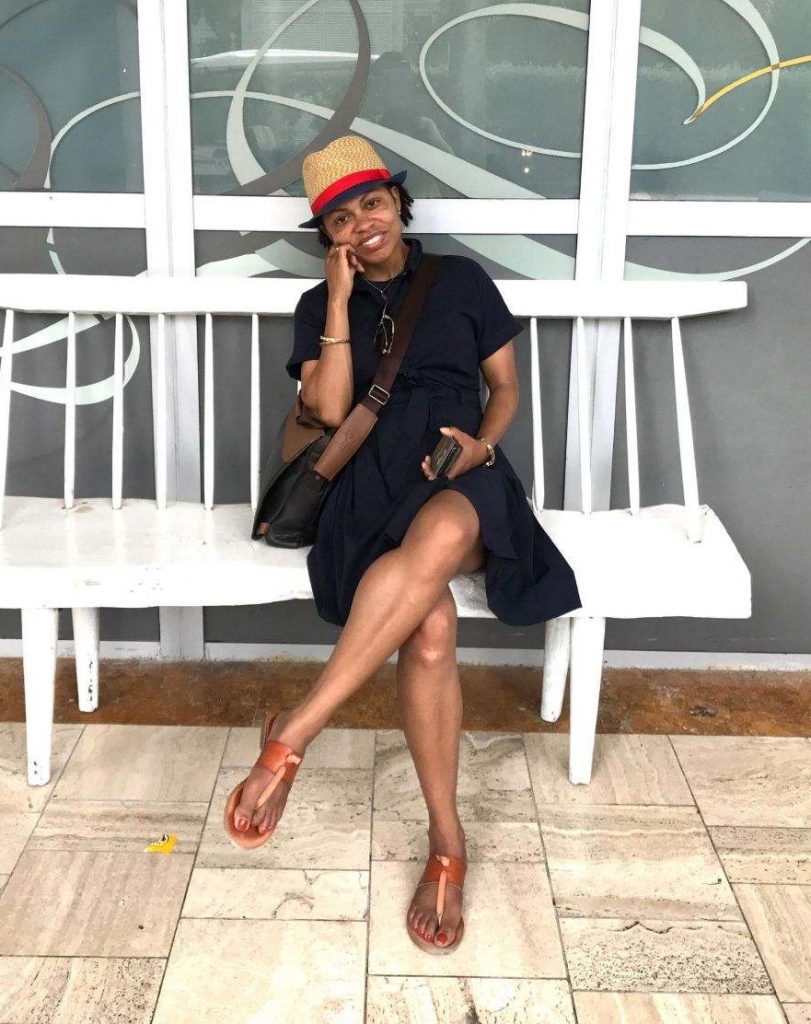 "She was a very innovative educator… She believed everybody learns in a different way, and it's not fair to judge them based on what they don't know," Dr. Caraballo said. "Even though she didn't have children of her own, she nurtured hundreds of children as an educator. She loved them, and she was dedicated to uplifting them."
Longtime friend Nakia Fields said Dr. Comrie was passionate about her work and making a difference in the world, especially in the lives of children.
"She believed that all children deserved a quality education. She fought for children, especially those who were underrepresented. She was an advocate for social justice and believed that minority children needed a chance," Fields said.
Dr. Comrie and Dr. Caraballo became friends during their doctoral studies in FIU's Department of Public Policy and Administration in the Steven J. Green School of International and Public Affairs, and both went on to join the department's faculty. In addition to earning a Ph.D. in public affairs from FIU in 2013, Dr. Comrie also held a bachelor's degree in education from Penn State University, a master's degree in international service from the University of Surrey-Roehampton, and a Principal of Education certificate from Cheyney University. She was also an adjunct professor at Nova Southeastern University.
Dr. Comrie died in December 2018, aged 42, following a battle with pancreatic cancer.
Fields, Caraballo and Donna's mother, Henrietta Comrie, agreed she possessed a singular ability to inspire others to believe in themselves.
"She had this amazing quality that her family and friends refer to as 'The Donna Effect,'" Dr. Caraballo said.
"She gave people confidence and strength to overcome obstacles that seemed outlandish to many. Dr. Comrie believed in you, even if you didn't believe in yourself," Fields said.
"If you had her as a friend, you didn't need another. She was compassionate and loyal. She was extremely loyal to whichever causes she took on. She stayed in it, and she stayed with it the whole time. She never quit. She stood her ground in the face of opposition when she felt that something should be a particular way. Everything she did was to the hundredth power," said her mother.
Dr. Caraballo's gift created the Dr. Donna Comrie Memorial Scholarship Endowment, which will support non-traditional students, such as single parents and lifelong learners, with demonstrated experience in or a commitment to working with the African Diaspora and/or who have demonstrated interest in women's rights and issues.
The first Dr. Donna Comrie Memorial Scholarship awards will be granted in this academic year, and fundraising efforts will continue to grow the endowment and provide future awards. Dr. Caraballo encourages friends, fellow colleagues and others whom Dr. Comrie inspired during her lifetime to make a gift to support the scholarship.
"I hope we can continue her life's work of making a difference for students," said Dr. Caraballo.
If you are interested in making a gift to the Dr. Donna Comrie Memorial Scholarship, please click here. All gifts benefit Next Horizon: The Campaign for FIU.