With a flourishing College of Engineering & Computing (CEC), entrepreneurship incubator programs, and a student population predominately hailing from and intending to stay in South Florida, Florida International University has long been a major feeder for the Miami Tech movement.
Now, with a $10 million investment from the John S. and James L. Knight Foundation, the university's newly named Knight Foundation School of Computing and Information Sciences (KFSCIS) is poised to accelerate its role in developing technical talent at scale to meet the demands of industry and of Miamians seeking to advance their tech skills.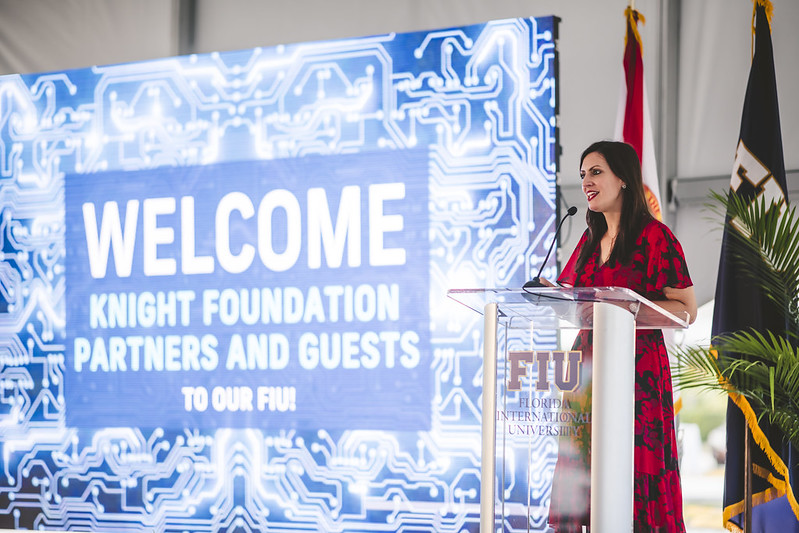 On February 24, the university hosted a socially distanced ceremony at the site of the future engineering and computing building to announce the gift and unveil the new KFSCIS at the CEC. The event featured leaders from the university, the Knight Foundation and Miami's tech industry; and elected officials, including Florida's Lieutenant Governor Jeanette Nuñez '94, MS '08, Miami-Dade County Mayor Daniella Levine Cava, City of Miami Mayor Francis Suarez '01, and Fla. State Rep. Ana Maria Rodriguez '99.
The Knight Foundation's investment will catalyze the development of the local tech ecosystem by attracting top faculty researchers in areas such as artificial intelligence, smart robotics, bioinformatics, biodevices, and digital forensics; increasing the number of FIU graduates entering these sectors; and strengthening collaboration with industry.
The gift is coupled with an additional $106 million investment by FIU over 10 years, which will further support this advanced computation initiative and the construction of the new CEC building at the northwest corner of the Modesto Maidique Campus (set to commence this summer).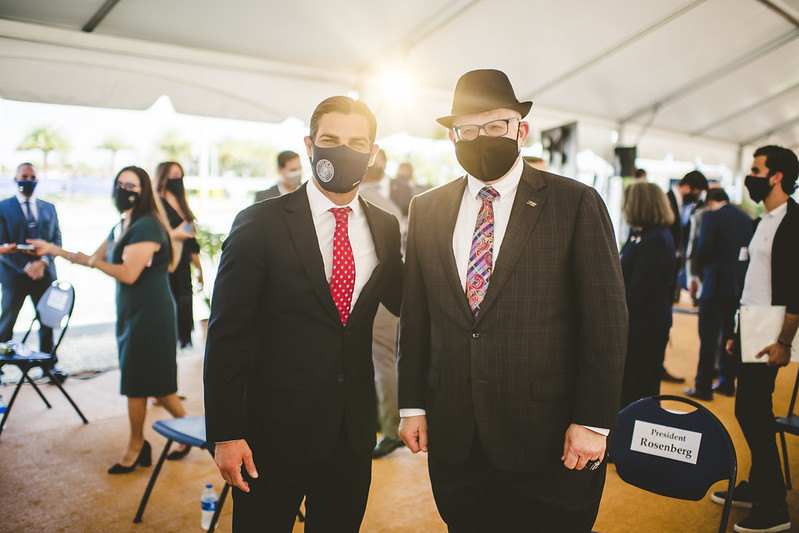 At the event, FIU President Mark B. Rosenberg said that through this the partnership with the Knight Foundation, and with the collaboration of local and state elected officials, FIU will become "an even more invigorating hub of talent and innovation."
Nearly 1,600 students graduated from CEC last year. With a 7,300-strong student population that is 65 percent Hispanic, 13 percent African American, and 20 percent female, the college is a national leader in conferring undergraduate degrees in STEM to minorities. Additionally, 90 percent of its students are Florida-local, and 70 percent live in Miami, creating a pool of future graduates who plan to live and work in the area.
"Ultimately, FIU is a huge, amazing cluster of talent…," Rosenberg said. "We're going to seize the moment, I can assure you, and build on the momentum that we have in this community around tech, around entrepreneurship and the growth of Miami's tech ecosystem."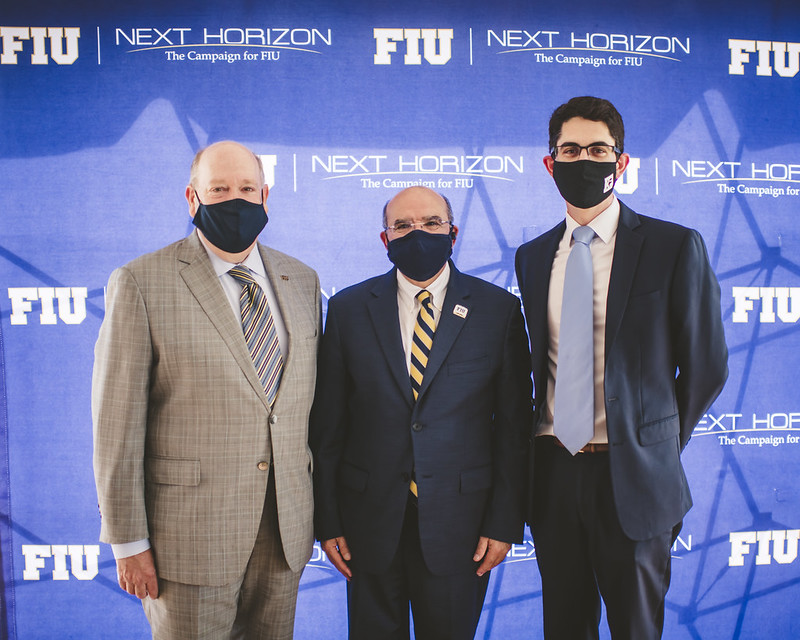 CEC Dean John Volakis added that, over 10 years, the addition of 20 faculty to the KFSCIS roster is projected to increase the college's research output by 160 percent and add 80 additional Ph.D. students. It will also facilitate a more modernized curriculum and impact the College's rankings in U.S. News & World Report. 
"With all this talent in our backyard, the Knight Foundation investment and the commitment from FIU leadership, we are bound to transform our College to new heights and to provide an unprecedented service to South Florida's growing tech industry."
Raul Moas, Miami program director at the Knight Foundation, noted that, thanks to City of Miami Mayor Francis Suarez, people around the world are beginning to recognize Miami as "a viable home to launch and grow their tech ventures" – and with that rise has come an increased demand from the industry for skilled talent and from Miamians for quality education in the field.
"The KFSCIS at FIU is a natural evolution of [the Knight Foundation's] work here in Miami. It's in response to this growth and demand form all sectors of the community," Moas said. "With this investment, Knight Foundation is doubling down on Miami's greatest asset – its people – and our commitment to their success, their ambitions and their ingenuity."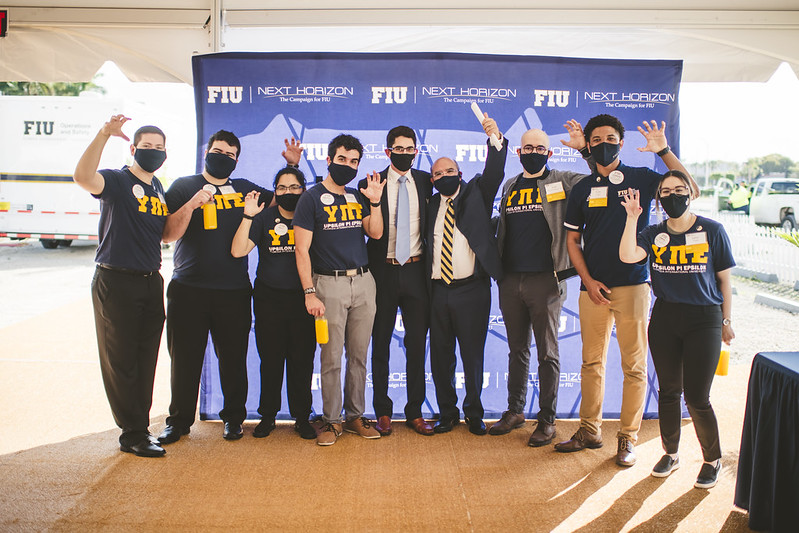 Miami-Dade County Mayor Daniella Levine Cava said the Knight Foundation's gift to FIU is an investment in a "brighter future for our county, for our economy."  
She also shared that her office is collaborating with many institutions, like FIU, to increase resources, equity and opportunity in the community, and to grow the county's entrepreneurship ecosystem; and she revealed an expanded IT internship program with FIU, increasing opportunity for students to gain hands-on job experience at the county-level. 
"It's the investment in our people that will be the change, the transformation for our community," Levine Cava said.