On February 24, the College of Engineering & Computing (CEC) announced its newly named Knight Foundation School of Computing and Information Sciences (KFSCIS), in recognition of a $10 million gift from the John S. and James L. Knight Foundation to enhance FIU's role in technology, create new, cutting-edge programs, attract top talent, and graduate more workforce-ready students in the industry. FIU is also committed to investing an additional $106 million to this initiative over the next ten years, which will continue energizing FIU's presence in the Miami Tech boom.
We met with FIU alumni Cesar Villa Garcia '18 and Jose Maldonado '17, both graduates of KFSCIS, former Upsilon Pi Epsilon (UPE) Executive Board members, current alumni advisors, and tech professionals to discuss their journey at FIU, how FIU has impacted their careers, and what this new investment means for them and their alma mater:
How did your experience as a student at FIU's CEC prepare you for the workforce? How did the skills you learned at UPE translate to your present job?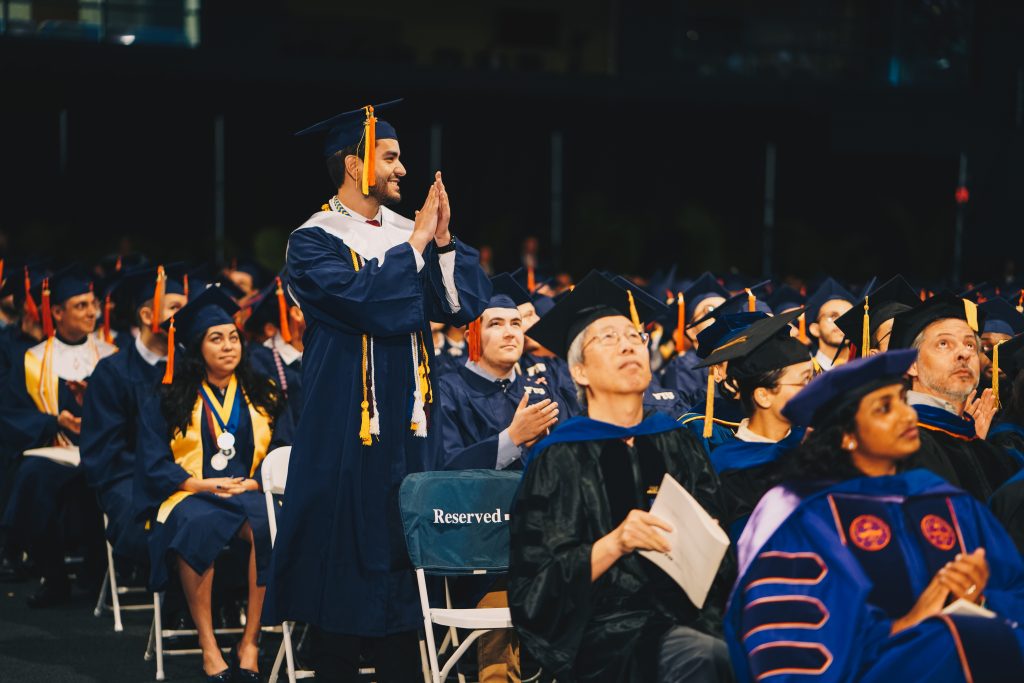 Villa Garcia: My experience as an FIU student was really instrumental in preparing me for my job as a software engineer. Through the computer science curriculum, I was able to learn the core fundamentals of software engineering and how to develop innovative solutions through coding and design. My experience as President of UPE also equipped me with the leadership, communication, and teamwork skills needed to thrive in the workplace. Altogether, I feel that my experiences in FIU and UPE set me up for success and gave me the confidence and tools I needed to make a big impact at a large firm like JPMorgan Chase.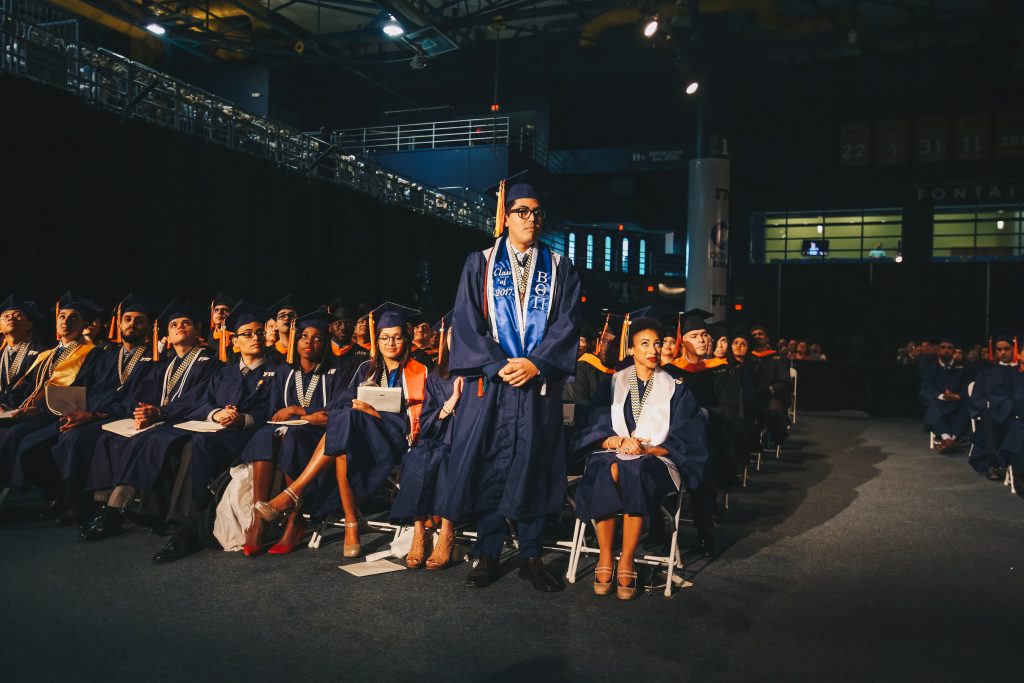 Maldonado: At FIU, I met a community of hungry, like-minded individuals in our UPE student organization. We were steadfast at tackling hard problems and coming up with creative solutions with the people around us – and that's exactly what we do at Microsoft. FIU also had a wide range of growth opportunities in the areas of entrepreneurship with StartUP FIU, research with Discovery Lab, and leadership with the Center for Leadership and Service that prepared me outside of the engineering classroom. Along with a strong core curriculum, I felt ready to tackle new challenges at Microsoft, and so far, I've been successful at it.
How do you feel knowing your degree is backed by the support of major organizations leading the Miami Tech movement, like the Knight Foundation?
Villa Garcia: Having the backing of the Knight Foundation is a powerful sign that FIU is on the right track and fully committed to the future of technology. I think it's clear that the Knight Foundation recognizes the incredible talent and promise of FIU students. And based on my time as a student leader, I know for a fact that we have some of the most diverse, ingenious, and hardworking minds around – students who are just ready to get out there and make a huge impact wherever they go. With the Knight Foundation's support, the sky is really the limit as to what FIU students can accomplish and what our community can become in the future.
Maldonado: It gives me confidence that what we have at FIU is special. It signals that there are serious investments and efforts being made at our school to support this movement. With greater investment in our CEC and community, there is no limit to where we can go.
What inspires you to remain an active alum and invest in your alma mater?
Villa Garcia: What really inspires me is seeing the incredible impact that FIU and UPE are making in the lives of so many young and diverse individuals looking to start a career in tech. Over the past few years, we've heard from countless students who were able to find the right career path, land an internship or job, and feel like they truly belong in tech, thanks to our efforts. I think the prospect of Miami becoming the next tech hub is also very exciting, and we know that we're at the heart of that movement, creating a pipeline of tech talent and empowering students to succeed. As an alumnus, I'm fully committed to supporting the community we started and helping FIU students for years to come.
Maldonado: When UPE began more than seven years ago, we had a vision that FIU could educate some of the best engineers in the country along with building its tech hub. With over 300 FIU/UPE alumni landing jobs and internships at some of America's top tech firms over the last five years, I am confident that we are moving in the right direction. Because of this, I am excited to continue on this journey with continued investment in our CEC, our UPE student organization, and our flourishing culture – to build a sustainable tech hub that empowers our Miami community.
Do you have any other advice to offer to other students like yourself?
Villa Garcia: My advice to students is to get involved on campus and leverage our tech community. For students majoring in technology majors or who are just interested in the field, there's no better way to get involved than joining UPE and taking advantage of all that it offers. I think the organization does an amazing job at providing a supportive and inclusive community for students, running multiple programs that help students learn technical skills, find a career path, network with top tech companies, and prepare for interviews. Students can also find a mentor, work on a team project, teach kids about coding, and participate in hackathons like ShellHacks. The possibilities are endless, and getting involved in UPE will go a long way in setting you up for a successful career.
Maldonado: You are successful when the people around you are successful. A core aspect of the culture we have built over at CEC and at UPE is the value of collaboration, community, and inclusiveness. This is because when we build together and when we bring each other up, we create an environment conducive to sustainable innovation and impact. If you are starting off, learn from the students that have experience and bring your fresh perspective. If you are experienced, make sure to help those just starting out and learn from their new perspectives. Empower your community.
Click here to learn more about the newly named Knight Foundation School of Information and Computing Sciences.
Ready to Invest in the Next generation of Panthers? Click here to join the Knight Foundation in investing in the future of FIU students and our Miami Tech hub now.