Inspired to set an example for her two teenage daughters about the positive impact women can make in the world, Smilka Melgoza recently made a gift to establish the Vivian and Vanessa Melgoza Scholarship Endowment at FIU.
The scholarship is named for her 13- and 15-year-old daughters and will support students in the Honors College, with preference given to those who are among the first generation in their families to attend college.
"Higher education opened doors and opportunities and changed my life," said Melgoza, who grew up in Mexico and attended university in the United States as an international student with the support of a scholarship.
Today, Melgoza spends her days advocating for FIU as Associate Director for the Development Office for Student Success at the FIU Foundation, a role in which she helps others make a difference in lives of students through giving. So, she knows firsthand the impact philanthropy can have at FIU.
She has long been involved in charitable works through her church and nonprofit organizations; and her father was president of the Save the Children humanitarian aid organization in Mexico – so she learned the importance of supporting the community at an early age.
"Now, I am an agent of social mobility, and it was always on my mind to pay it forward," she said. Melgoza hopes that by creating this scholarship, she can both make a difference in the lives of students at FIU and serve as a role model for Vivian and Vanessa.
"I believe our children learn by example, and it is my vision for them to continue our family's philanthropic journey to give back and positively influence the lives of others," Melgoza said.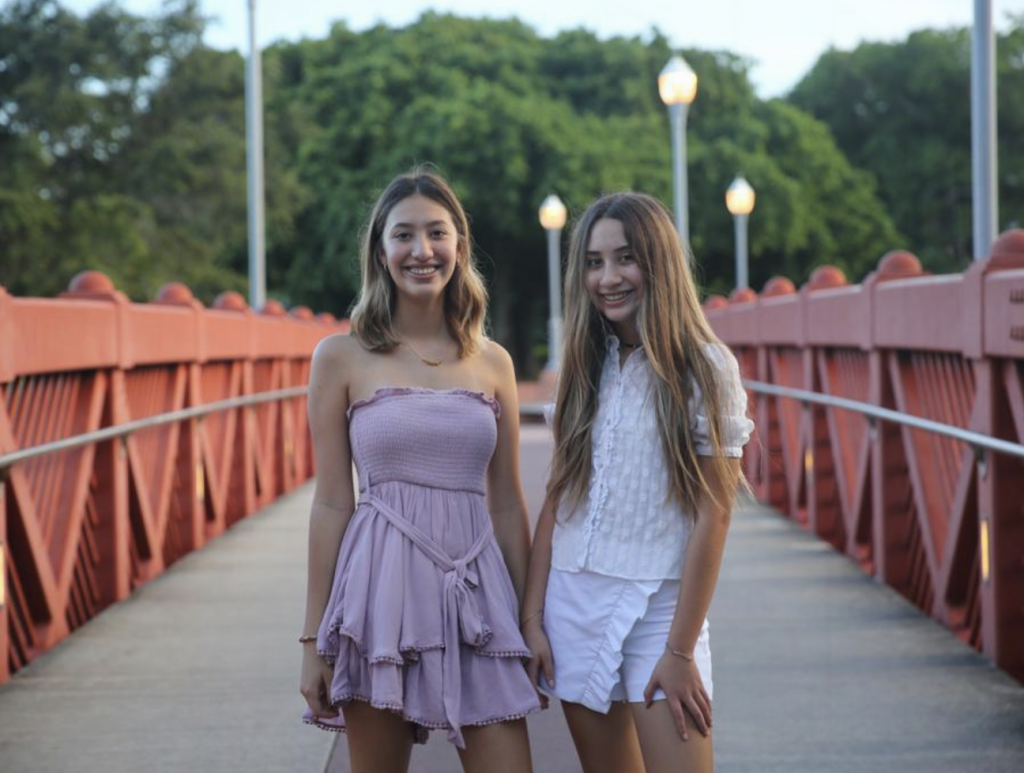 With her gift, Melgoza is among the first members of FIU's new Pathway to Philanthropist program, which offers donors a unique and flexible approach to the giving process, in which they can grow their personal philanthropy over time while making an immediate impact at the university.
Her gift has three components: an annual cash gift to fund scholarship awards; an endowment on which she will build over time to ensure the perpetuity of the scholarship; and a planned gift to FIU in the form of a life insurance policy, which will maximize impact of the endowment fund.
As a former wealth manager in the finance industry, she has seen the ways families can make an impact on causes important to them through planned giving. So joining the Pathway to Philanthropist program was an easy decision.
"The program makes it attainable for a young philanthropist to achieve their goals and change lives of students who will change the world," Melgoza said.
To contribute to the Vivian and Vanessa Melgoza Scholarship Endowment, please click here.
If you are interested in learning more about the Pathway to Philanthropist program, please visit Give.FIU.edu.