–By Jessica Borsi
One of the most powerful applications of a university's endowment funds is the establishment of endowed chairs and professorships, enabling eminent faculty to pursue research and pedagogical goals that make lasting impacts on their students, in their fields, and in the world at large. Endowed chairs and professorships attract and retain talented educators and eminent researchers, and, on April 18, the FIU College of Arts, Sciences & Education gathered to formally install three such outstanding faculty: Dr. Evelyn E. Gaiser, Dr. Mark J. Butler IV, and Dr. Aaron M. Kuntz.
"The three distinguished faculty members being honored are internationally known scholars who have made incredible contributions to our understanding of the environment and education," CASE Executive Dean Mike Heithaus said. "The endowed positions they hold help them greatly increase the scope and scale of their impacts, providing them with resources needed to pursue new frontiers in research and innovation."
For these distinguished faculty and many others in the FIU family, endowed professorships have long-lasting effects on research activity and teaching practice, which translate directly into student success and innovation. These endowments support faculty in perpetuity, and each of them carry a history of their own.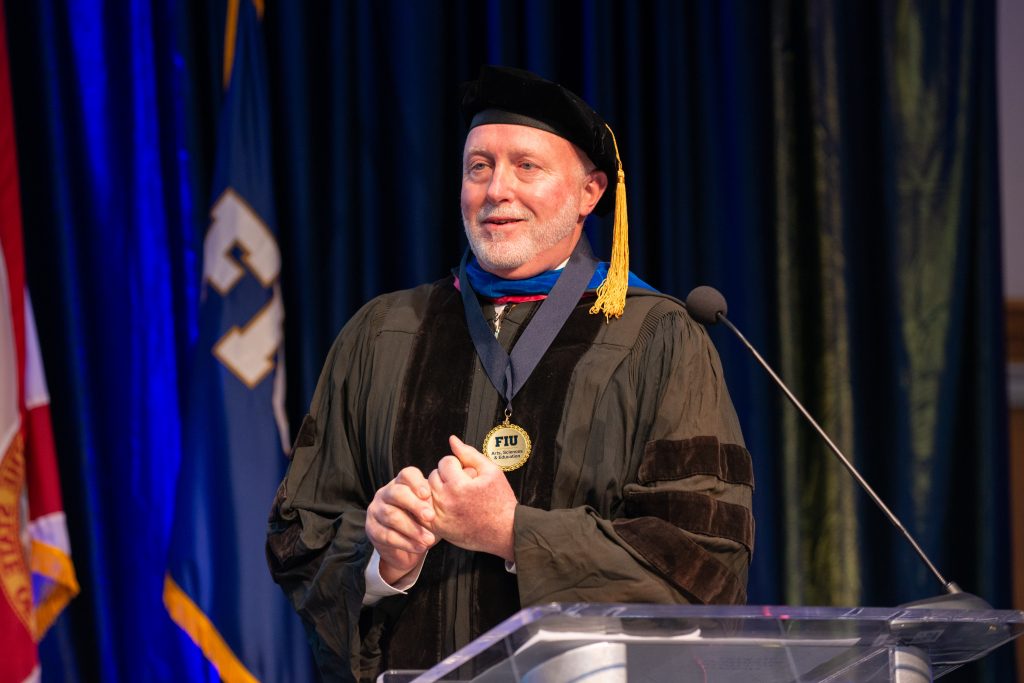 The youngest professorship of the group, the Walter and Rosalie Goldberg Professorship in Tropical Ecology and Conservation, was established in 2018 by longtime FIU Biological Sciences professor Walter Goldberg and his wife, Rosalie. This endowed professorship is a way to carry forward Professor Emeritus Goldberg's passion for coral reef conservation and cements his legacy by fostering further advances in his field.
Dr. Mark J. Butler IV, the first Walter and Rosalie Goldberg Professor in Tropical Ecology and Conservation, focuses on the experimental restoration of marine habitats in the Florida Keys and the Caribbean.
The George M. Barley Jr. Endowed Chair in Everglades Research was established in 2000 through contributions by International Paper Co. and support from the Everglades Foundation as well as Mrs. Mary Barley. It is named in honor of George Barley, founder of the Everglades Foundation, who was committed to protecting the environment and particularly the need to restore and protect America's Everglades.
As the George M. Barley Jr. Endowed Chair in Everglades Research, Dr. Evelyn E. Gaiser spearheads the Florida Coastal Everglades Long-Term Ecological Research Program and leads interdisciplinary research groups focused on developing and promoting solutions to environmental challenges at the local and national levels.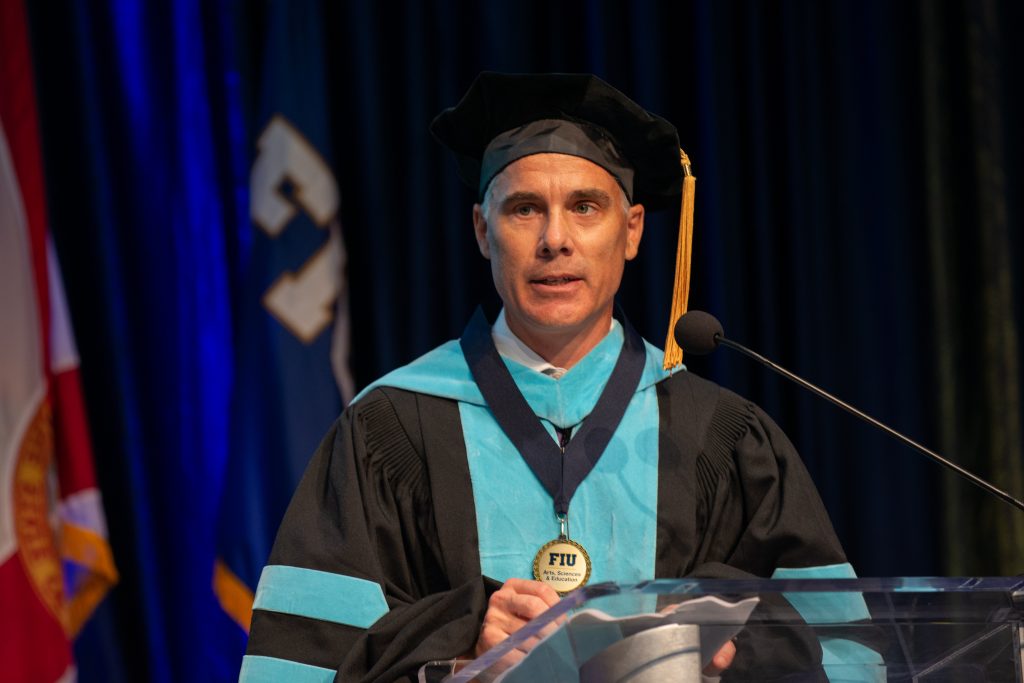 The oldest professorship, the Patricia and Philip Frost Professorship in Education, was created in 1991 out of the Frosts' belief in education's power to change lives. Among the Frosts' many philanthropic efforts across fields, this endowed professorship in particular harkens back to Patricia Frost's long career as an educator in the Miami-Dade and Broward public school systems.
As both the Frost Professor in Education and Human Development and the Department Chair of Counseling, Recreation, and Student Psychology, Dr. Aaron M. Kuntz conducts qualitative research in the K-16 arena, and his research has been published in a wide variety of journals.
Executive Dean Heithaus said: "These professors are emblematic of FIU and the College of Arts, Sciences & Education's commitment to pushing the boundaries of knowledge, training the next generation of change-makers and using their research to make a positive impact for our local and global community."