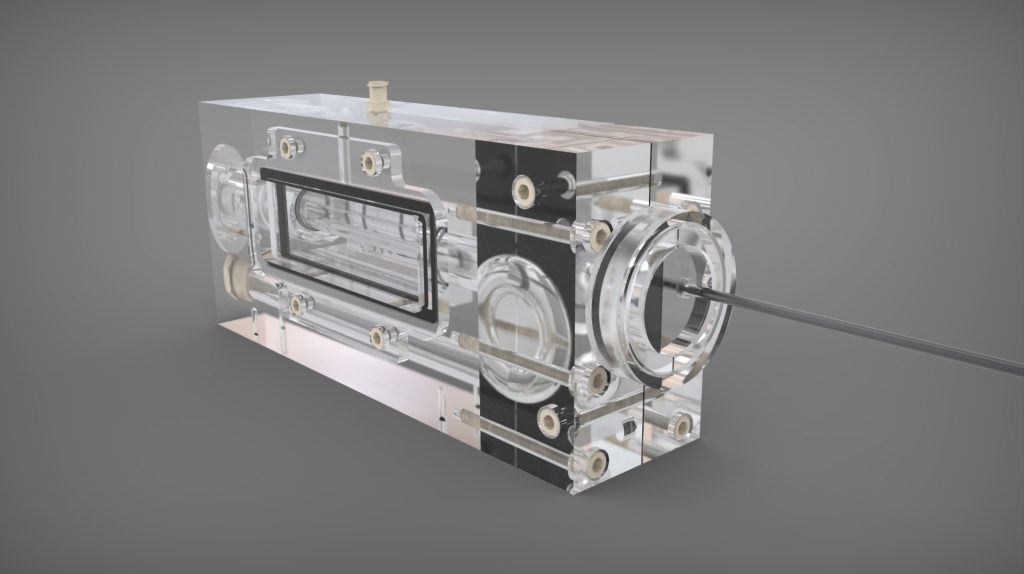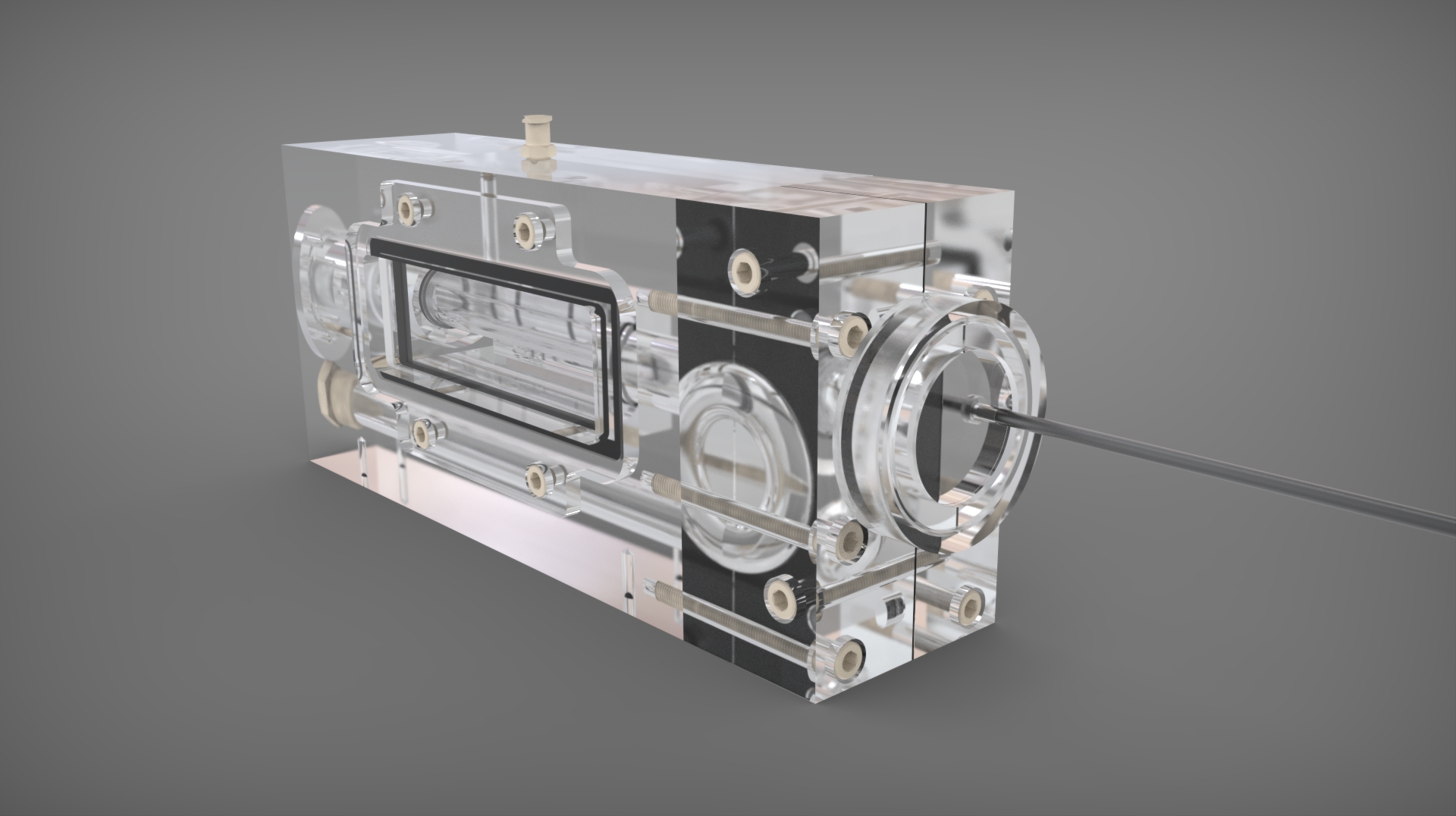 Sharan Ramaswamy designed a device that mimics human circulation in which cells and tissues can be grown. The technology enables researchers to study three-dimensional human tissues, and as a result, identify new, more effective treatments for cardiovascular diseases.
Currently, the medical community relies on animals for testing, but this innovative device has the potential to provide more realistic outcomes as it will use engineered tissues derived from human cells.
Ramaswamy, an assistant professor in the Department of Biomedical Engineering within the College of Engineering & Computing, envisioned selling his product to pharmaceutical companies, hospitals, universities, and labs. However, after participating in the National Science Foundation's (NSF) Innovation Corps (I-Corps) program, he learned that while his idea was solid, the commercialization component needed work.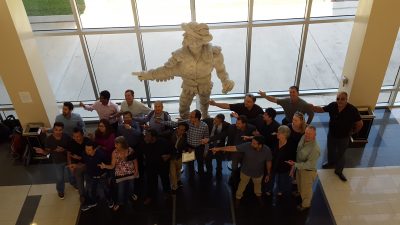 The researcher's journey began right here at FIU. Earlier this year, he participated in a mini NSF I-Corps program, a five-week on-site program mirroring the national initiative. I-Corps, launched by NSF five years ago, provides experiential, evidence-based education for teams of scientists and engineers. To determine whether an investigator has a sustainable business model, the I-Corps program teaches them to "get out of the building" to interview at least 100 potential customers and partners.
At the national level, teams — which consist of a principal investigator (PI), entrepreneurial lead, and graduate student — receive $50,000 and seven weeks of training, during which time they must identify prospects, arrange travel, and then schedule and conduct the interviews throughout the country.
"One important outcome I see from the program is that it helps researchers look at their research in a different way," said Pedro Hernandez, director of the Office of Technology Management and Commercialization. Hernandez was instrumental in bringing the Mini I-Corps to FIU, through a partnership with the University of Central Florida, which had a grant to teach universities the I-Corps methodology.
"Moving innovation from a lab to commercialization is very difficult to accomplish, and these types of programs provide a support system that can make the difference between failure and success in the marketplace," said Kenneth G. Furton, FIU provost and executive vice president. "It helps our faculty and students get a feel for entrepreneurship. Programs such as this also help our university researchers make local, national and global connections."
Ramaswamy was on one of eight teams to participate in the FIU Mini I-Corps, and after completing the program, his team applied successfully for support from the national I-Corps program for their DeNovo Biodevice. They participated in the national program this past summer. The team consisted of Ramaswamy, principal investigator; Michael C. Christie, entrepreneurial lead; and Manuel Perez, graduate student in biomedical engineering.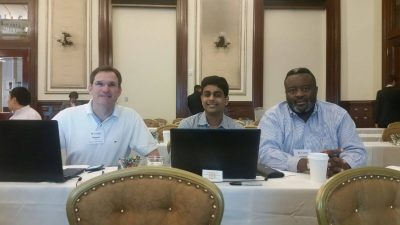 Perez was in charge of identifying and contacting prospects, and arranging travel to interview them. The catch — during the interviews, participants are not permitted to disclose their actual idea or product. "I equate it to Navy Seals boot camp," said Perez about the rigorousness of the program.
After seven cities and 128 interviews, the takeaways for the DeNovo Biodevice team were invaluable. Mainly, they found that selling the device was not the main market need. Instead, the opportunity to collaborate with top scientists leading to joint scientific breakthroughs was the immediate next step needed for commercialization. "During the discovery process, we also learned to align the technology with customer needs," Ramaswamy said.
Perez learned the value of remaining flexible. "A startup is not fixed. You don't develop a business plan but rather a model you adjust throughout the process. Nothing stays the same," he said.
Hernandez plans to submit a proposal for an NSF I-Corps Site grant in order to bring the mini I-Corps program back to FIU and the local community.
"The mini I-Corps program we held had connected FIU professors with business mentors, mostly from the community," he said. "You really need a strong ecosystem to build successful startups that include people from both the university and the community."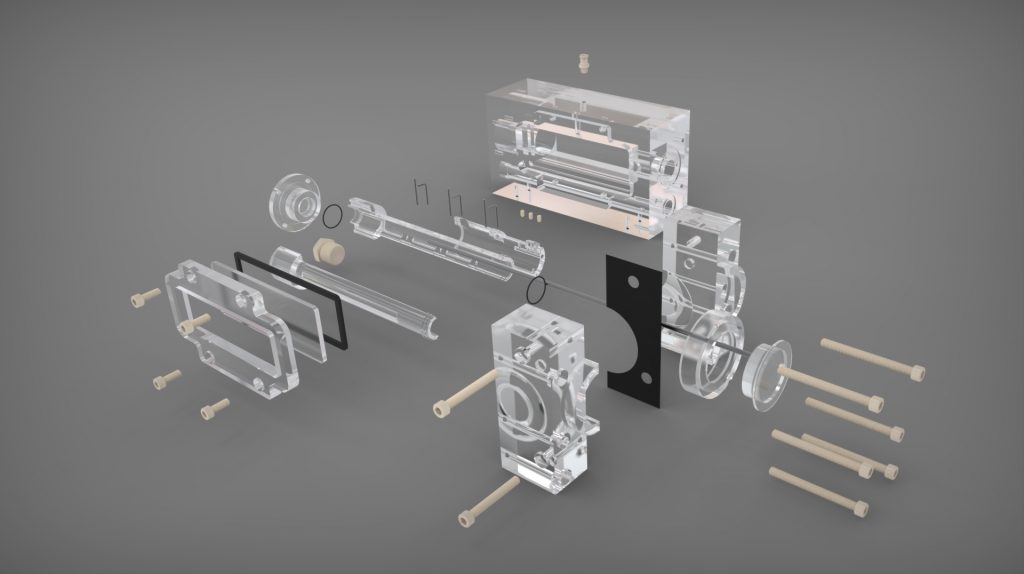 The NSF I-Corps program is a great feeder to complement the work of StartUP FIU.
"It helps professors and students, typically graduate students, learn what it means to be 'lean,' and look at the outcomes of their research in a more commercial manner," Hernandez said. He added, "it helps them determine if the technology they have developed through their research has the potential for commercialization."
Creating programs like these, explained Furton, supports the faculty in patent production, commercialization and company creation. "Programs such as the NSF I-Corps and StartUP FIU help in getting the FIU community more focused on innovation and entrepreneurship, which will help us achieve our FIUBeyondPossible2020 objectives, such as increased number of patents, startups, and licensing revenue."
FIU had a total of 30 patents in its history through the year 2015. Already in 2016, Furton noted, there have been 15 FIU patents issued, and patent applications are at a record number.
Ramaswamy's team from FIU joins more than 800 teams nationwide and the sixth team from FIU that have completed the NSF I-Corps curriculum to date, from nearly 200 universities in 44 states. According to the NSF, the program has resulted in the creation of 320 companies that together have raised more than $83 million in follow-on funding.
"I am grateful to be the PI of the first team from FIU to have scaled from the local mini I-Corps to the National I-Corps program. This type of structure is invaluable in steering faculty toward identifying the gap between their technology and market needs, during the early stages of innovation. Commercializing a technology assumes several customers will purchase it, and a profit will be made – instead of waiting, why not find out now if that assumption is valid?" Ramaswamy said.
This post "Researchers learn how to take an idea from lab to market" was originally published on FIU News.