Born and raised in Colombia, Marcela Jaramillo was exposed to the beauty of nature from early childhood. She spent her youth taking walks with her grandfather and admiring nature. Those walks made her feel happy, complete, and opened her eyes to the scientific world.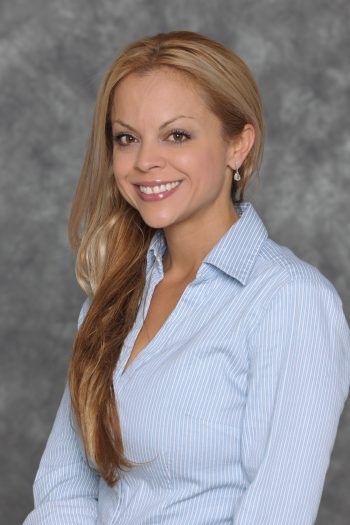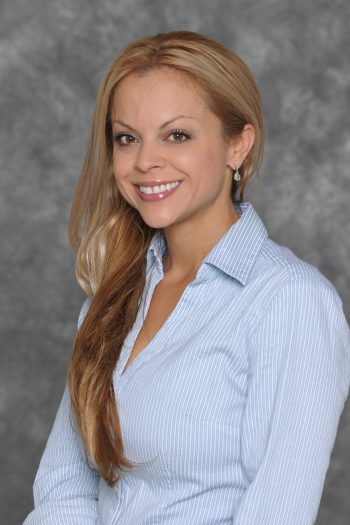 Before these accomplishments, Jaramillo experienced several challenges that helped shape the person she is today. Upon arriving to the U.S., she found herself adapting in a foreign country where she did not speak the language or know the social environment. To support herself financially, Jaramillo cleaned houses, worked in factories, and served tables. She did all this while pursuing her bachelor's at St. Thomas University. While there, she built lasting relationships with colleagues and discovered her passion for chemistry — specifically, photochemistry, the branch of chemistry concerned with the chemical effects of light.
"I think it's a beautiful field," Jaramillo says. "How energy floats from the universe, to the sun, plants, and then to us is something we take for granted."
In 2011, Jaramillo graduated from St. Thomas University with a bachelor's in chemistry and biology. At the time, she was pregnant with her daughter. After taking three years off to focus on her new responsibilities, Jaramillo decided to pursue her Ph.D. at FIU. She was fortunate to discover fellowship opportunities at the Office of Student Access & Success and an outstanding mentor — Kevin O'Shea, a professor in the Department of Chemistry and Biochemistry. Jaramillo works in O'Shea's research lab.
With the funding and support of the Bridge to the Doctorate Fellowship, she embarked on her graduate journey.
During her first year as a Ph.D. student, Jaramillo learned of the NSF Graduate Research Fellowship Program, a national program that supports select graduate students in science, technology, engineering, and mathematics (STEM) disciplines at accredited U.S. institutions. Jaramillo applied in 2015 and received honorable mention. She tried again in 2016 and was awarded the fellowship.
In 2016, 13,000 students nationally applied, and 2,000 were awarded the fellowship. The fellowship will allow Jaramillo to continue her studies at FIU and her research on water purification. Her goal is to build collaborations with water-challenged communities in Colombia and around the world.
"Jaramillo's academic success is a testament to what is possible with passion and determination," says Alla Mirzoyan, program manager in the Office of Student Access & Success. "I hope her story can help raise the bar for others at FIU and beyond."
Jaramillo is making a difference in her community and FIU by volunteering and sharing her experience as a Hispanic woman in STEM with high school and college students.
"I love research. I still dream of saving the world," Jaramillo says. "But if that doesn't happen, I can still contribute in making this world a little better."
This post "From immigrant to NSF Graduate Research Fellow" was originally published on FIU News.