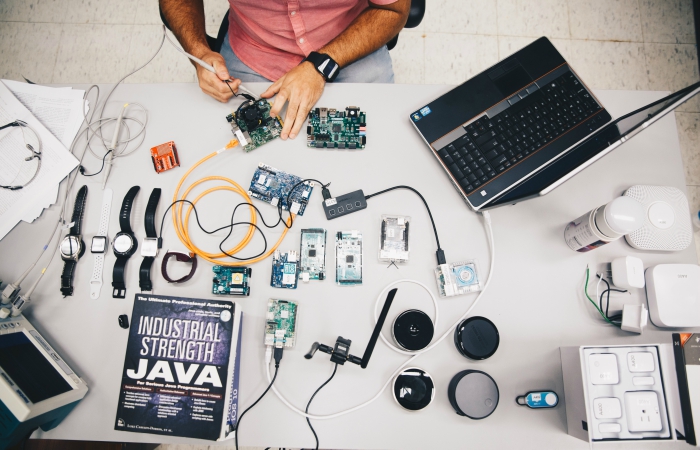 Leonardo Babun can't wait to face challenging cybersecurity projects once he graduates. And thanks to a new scholarship-for-service program that gives him the necessary tools and training to be successful, he'll have multiple opportunities to work for the U.S. government.
Ten years ago, Babun — a doctoral student in the Department of Electrical and Computer Engineering — arrived in the U.S. from Cuba not knowing a single word in English and with only $100 in his pocket.
Today, he is part of the CyberCorps Scholarship for Service, which provides him a full-tuition scholarship, an annual stipend for living expenses, annual separate funds to reimburse books and healthcare fees, and a job in cybersecurity for a federal, state, local, or tribal government organization upon graduation.
The CyberCorps Scholarship for Service program is funded by the National Science Foundation (NSF) and co-sponsored by the Department of Homeland Security (DHS). It provides education and job opportunities for engineering students enrolled in the Department of Electrical and Computer Engineering who have a strong interest in cybersecurity.
CyberCorps is offered nationwide at 70 colleges and universities. Selcuk Uluagac, assistant professor in the Department of Electrical and Computer Engineering, was instrumental in bringing the program to FIU this summer.
"CyberCorps is a prestigious program which educates and prepares students for the workforce," said Uluagac. "I am passionate about helping students and truly enjoy being a mentor and providing guidance to them."
For Babun, moving to this country with his family meant pressing the "reset button," and in doing so, he discovered his passion. Babun got the chance to work with a hardware company in Miami in 2008. Although the company was slowly closing departments and letting go of employees, he took advantage and moved around working various technical positions within the office. It was while working on hardware-related projects that he developed an interest in the software side.
In 2015, Leonardo received his master's degree in electrical engineering at FIU and started his Ph.D. as part of a program sponsored by the U.S. Department of Energy. A year later, Uluagac told him about the CyberCorps program.
Once Babun completes his Ph.D., he hopes to obtain a full-time position in a federal agency or research lab as a cybersecurity professional. He also would love to continue doing research and somehow be involved in an academic environment.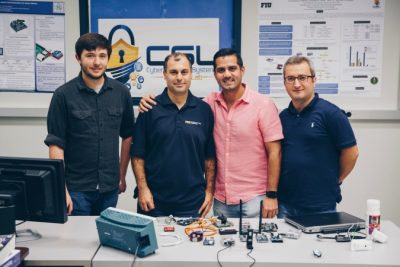 "My researcher gene is excited with the challenges of cybersecurity projects, while giving back all the things that this great country has given to me and my family. This is exactly what you get while working for the federal government, and this is the main reason why I applied to this program," said Babun. "The CyberCorps program gives opportunities to people with responsibilities outside of school. I'm a parent, and this program allows me to continue my education while also taking care of my family."
Cybersecurity jobs have grown immensely in the last few years and will continue to. The Bureau of Labor Statistics Occupational Outlook reports that jobs in the cybersecurity field are expected to grow 37 percent from 2012 to 2022, according to Cyberscoop.
The CyberCorps program also features professional development training and exposure to job fairs. Kyle Denney, another CyberCorps recipient, finds this truly important.
"I recommend any student interested in cybersecurity to apply to this program. Cybersecurity is very popular right now in the government field and even as a student, I've already made connections with government officials. It really opens a lot of doors and job opportunities," said Denney.
Colleges and universities throughout the United States are selected by NSF through a competitive process for the CyberCorps program. FIU participates in the program through the generous support of NSF and the co-sponsorship of the Department of Homeland Security due to FIU's strong existing academic program in cybersecurity education and research.
This post "CyberCorps pays for students' education, gives them job opportunities" was originally published on FIU News.