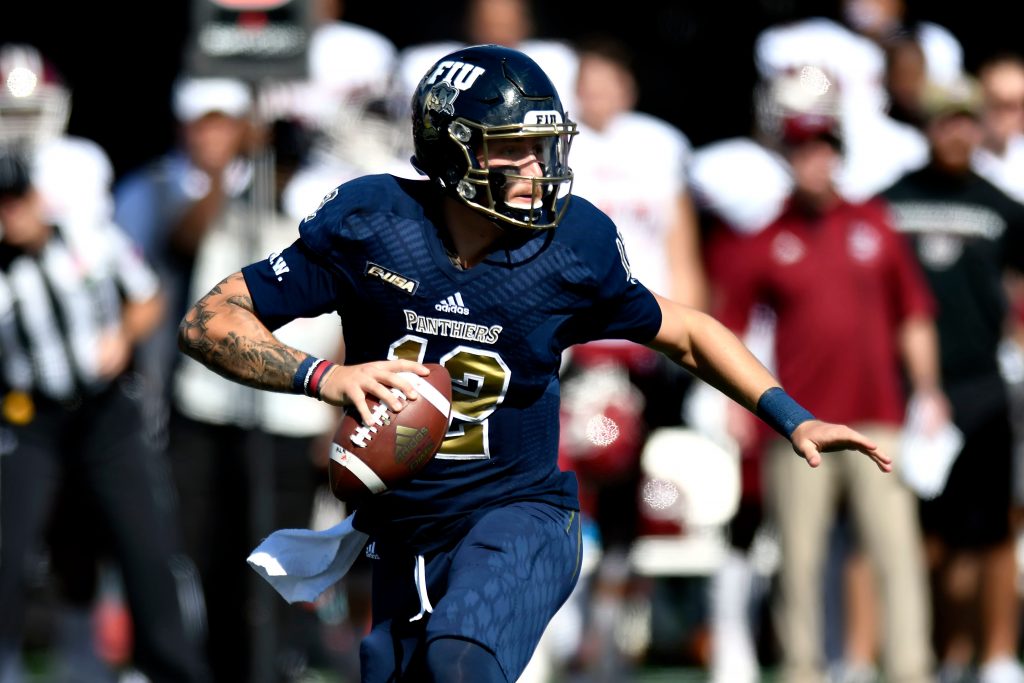 Alex McGough was sleeping when the news came.
A day after their regular season ended, the whole team waited to find out where they were going to play their bowl game. The wait took a little longer than expected, and the senior quarterback decided to take a nap late Sunday afternoon after a team meeting.
That was when McGough's brother, Shane, called him and broke the news: the Panthers were invited to St. Petersburg to play in the Bad Boy Mowers Gasparilla Bowl on Thursday, Dec. 21, against the Temple Owls.
What made the news even more special was the fact that the McGough brothers are from Tampa, and their high school is a 40-minute drive from Tropicana Field, the site of the bowl game. Calls and texts from family and friends flooded their phones to say congratulations and find out more information.
For Alex, the announcement meant he would finish out his collegiate career right in his own backyard.
"It's great to go back and finish where it all started," Alex said. "More importantly, we have a chance to set a new record for most wins in a season. If we can get that win and put our stamp on FIU here in 2017, that would be big."
They weren't the only ones excited to hear the news. The team has seven student-athletes from the Tampa/St. Petersburg area, including senior cornerback Brad Muhammad and junior running back Napoleon Maxwell, who went to high school together.
"We feel like this is our moment," Maxwell said. "Whenever you go back home, you see how much the city loves you and how it shaped you."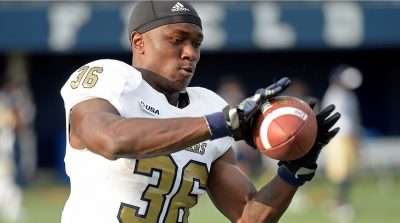 Back in 2011, before he decided to come to FIU, Muhammad attended the Beef 'O' Brady's Bowl (now the Gasparilla Bowl) at Tropicana Field as a fan of the Panthers who lost to Marshall that year.
"That was one of my first times seeing FIU play, and it's kind of surreal to now be in the same position, except as a player," Muhammad said. "I get to play in front of people who I love and care about, so it takes the pressure off. It's a moment I'm going to cherish."
For Muhammad, many of the life lessons he learned growing up from teachers, coaches and family members – lessons like paying attention to the little details and the importance of hard work and dedication – became real at FIU.
"Some of those things we were being taught, we didn't see it or fully understand it at the time. But it showed up here in our development as men," Muhammad said. "Going back and being able to give thanks to them will be very special."
For up-to-the-minute information about the Gasparilla Bowl, including ticket prices and information about attending the game, visit Bowl Game Central.
This post "Gasparilla Bowl a homecoming for several football players" was originally published on FIU News.