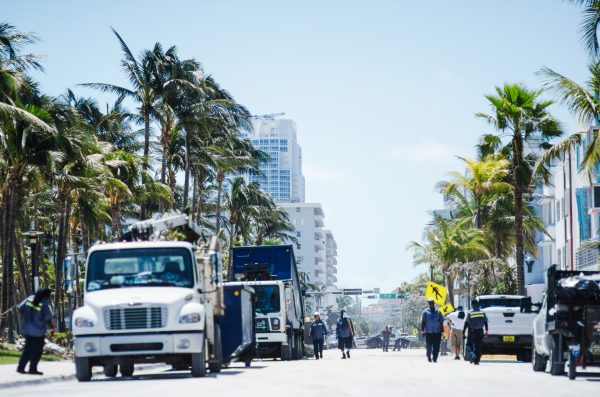 A research team led by FIU is trying to remove the chaos from responses when natural disasters strike.
The team, led by Pallab Mozumder, an economist in the FIU Department of Earth and Environment, has secured $2 million from the National Science Foundation to help government agencies, utilities and people make better decisions as they work to recover. The four-year project, they hope, will lead to communities that are more resilient in the face of disaster.
"One of the positive behaviors triggered by a disaster is that communities tend to come together because people feel more altruistic," Mozumder said. "We want to help people by making sure they have better information to help them pool resources or save time."
As part of their research, they plan to develop a mobile app where people can report which roads are blocked or which supermarket has food and water available. It will also help pair neighbors who have generators or gas grills with those who have fuel or food.
Researchers will also explore ways of organizing volunteers to assist with the government-led response, which can be crucial in the face of disasters where emergency services are disrupted or overwhelmed.
They will also analyze data from Hurricanes Harvey and Irma to provide utilities with information that will help them better prioritize which places should have power restored first. The goal, according to Mozumder, should be to restore power in key areas that will restore services to people more quickly.
"When the electricity goes out, it has a cascading effect and disrupts other services," Mozumder said. "We need to become cascade-proof."
The Organizing Decentralized Resilience in Critical Interdependent-infrastructure Systems and Processes project involves researchers from George Washington University, the University of Central Florida, Virginia Tech, West Virginia University as well as FIU.
This post "Tools being developed to improve response times in disasters" was originally published on FIU News.