–By Evelyn S. Gonzalez for FIU News
Chloe Vorseth wants to make Everglades restoration practical.
The FIU environmental studies master's student is working to identify the most economically, environmentally and socially viable restoration plan, relying on input from a variety of experts and stakeholders.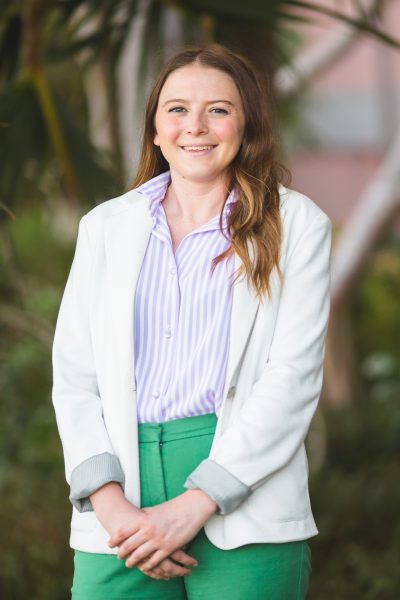 Everglades restoration efforts have been stagnant, Vorseth said, due to lack of cooperation and a lack of understanding of complex, ecological processes. Using different restoration scenarios developed by the Everglades Foundation, Vorseth is going to lead focus groups with key stakeholders, encouraging them to learn from each other and reach a consensus on one restoration plan. She will also rely on environmental experts from FIU and the Everglades Foundation to rate the benefits of each scenario. Using input from both groups, she will identify the scenario that best meets the desired outcomes.
"I hope the face-to-face interaction and the decision-making methods employed in my study will pave the way for compromise and consensus," Vorseth said. "We need restoration that meets the needs of all stakeholders and the environment."
U.S. Congress passed the Comprehensive Everglades Restoration Plan to restore and protect the water resources of the Everglades in 2000. The more than 60 projects proposed were expected to be completed by 2030. But population growth, political issues, economic issues, logistical delays and other factors have slowed that timeline significantly.
The Florida Everglades is the largest tropical wetlands in North America. It is home to more than 70 endangered species of animals and plants, it offers people a variety of recreational opportunities, and it protects communities from flooding and storms. The Everglades also feeds into the water supplies of 16 counties, including Broward, Miami-Dade and Palm Beach counties.
Vorseth is conducting the research under the guidance of Mahadev Bhat, professor in FIU's Department of Earth and Environment and Department of Economics, and Andrew Stainback, ecological economist at The Everglades Foundation. It is funded in part by the Everglades Foundation's FIU ForEverglades Scholarship.
To learn about how you can support FIU students in their endeavor to create a sustainable future, visit NextHorizon.FIU.edu.